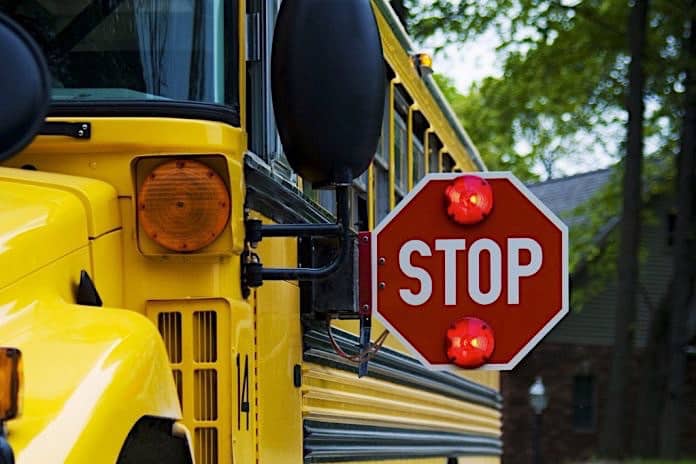 The federal government appears poised to rollout a program similar to "Click-it-or-Ticket" and "Drive Sober or Get Pulled Over" that would educate motorists nationwide on stopping for school buses.
National Highway Traffic Safety Administration Administrator Mark Rosekind made the pledge during his closing remarks at the "Thinking Outside the Bus" meeting Thursday in Washington, D.C. The event was streamed live and later recorded on the NHTSA website. Present were representatives of NAPT, NASDPTS and NSTA present along with reps for school bus manufacturers Blue Bird, IC Bus and Thomas Built Buses.
Several others from school bus supplier companies were also in attendance, as were representatives of the National Traffic Safety Board, Safe Kids Worldwide, the National Center for Safe Routes to School, the Safe Routes to School National Partnership and other safety professionals and researchers.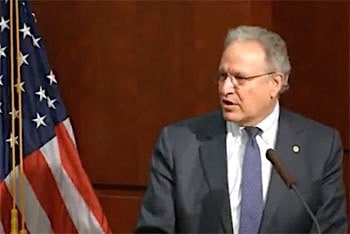 Rosekind's directive that NHTSA rollout a national illegal passing campaign was one of three short-term goals outlined at the event's conclusion. While it was unclear how or if this action item or others would be completed before he leaves office next month, Rosekind still committed to immediate NHTSA support for hosting a technology transfer meeting that would include a seat at the table for school bus manufacturers alongside automotive manufacturers, commercial vehicle manufacturers and technology providers.
The goal of the meeting would be to share information on the latest connected vehicle technology, such as lane departure avoidance, crash mitigation, autonomous driving and other sensor-based solutions.
After a presentation on illegal passing enforcement initiatives and during a discussion involving the three associations, NAPT Executive Director Michael Martin urged NHTSA to promote an idea for a national campaign to raise motorist awareness for school bus stops.
Related: NHTSA School Bus Meeting Seeks Road to 'Zero' Fatalities
An additional short-term action item consisted of the school transportation industry contributing known best-practices to NHTSA's overall "Road to Zero" traffic safety campaign to lower total traffic fatalities, which Rosekind said will lay the groundwork for a "30-year solution."
He pressed for a compilation of best practices covering all areas of school transportation, including those governing inside and outside the bus, as well as pushing NHTSA to develop an extensive countermeasures list specific to reducing risks to student safety.
He also called for the distribution and support of effective approaches to implementing "all these great ideas" shared during the meeting that included the national school bus associations, the largest school bus manufacturers, the NTSB, state and local school transportation officials, researchers and representatives of local, state and national Safe Routes to School programs.
Thirdly, Rosekind said the discussions showed the need to compile more safety data and to store it in one place to help create model policies and to drive new technology, education and even school bus design.
"There clearly are opportunities for the future that are no being capitalized on at this point," he added.
Other presentations on Thursday included trends in school-transportation-related crashes, partnerships to protect child in school zones, school bus vehicle technology, Safe Routes to School and update on lap/shoulder seat belts in school buses.
Photo gallery courtesy of Max Christensen