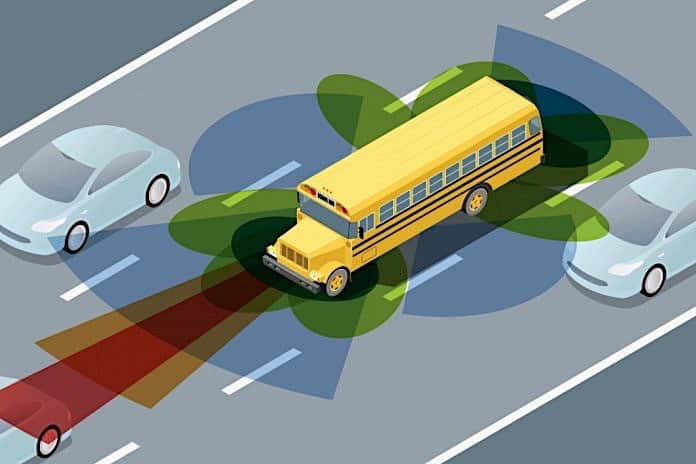 School Transportation News presents a free webinar on May 25 to discuss the evolving topic of school bus safety technology amid new crash mitigation solutions and national conversation on autonomous vehicles. School buses will, or at least should, never be completely automous or driverless. Adult supervision will always be necessary. But how could school bus operations become automated to simplify the role of drivers and increase safety for the students on board and other motorists on the road?
Fred Andersky is director of customer solutions – Controls, and director of government & industry affairs, at Bendix Commercial Vehicle Systems LLC. He has been involved with safety technologies at Bendix for over 10 years and presents to government, industry, and media about current and future technologies. Fred holds a Class A CDL and often drives demonstrations of Bendix technologies. He is also a frequent contributor to podcasts, blogs, and videos at www.knowledge-dock.com.
Join Fred Andersky and see where automated technology is going!