While safety, on-time performance, and reliability are key elements of any successful transportation operation, communication and customer service are critical but frequently overlooked pieces of the same puzzle.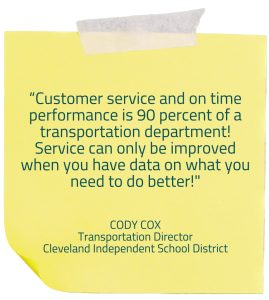 At its core, TransPar's Incident Management System (IMS) is a web-based communication tool that empowers users to track, tabulate, address, and resolve customer calls, complaints, and recurring safety or behavior incidents.
Where oftentimes customer concerns wind up scribbled onto sticky notes littered across a busy work desk, TransPar's IMS provides a secure, digital repository in which critical documentation can be stored. Not only is this useful as the transportation team works toward a resolution, but once an incident has been resolved, the IMS ticket can be kept on record should it ever need to be reviewed in the future.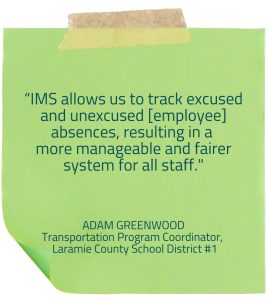 Our software also includes a robust reporting feature that can generate graphs and charts to illustrate safety and incident trends across your operation, allowing your team to better identify areas that may need more attention. This reporting capability takes the previously unquantifiable customer service metric and generates a visual, easy-to-understand representation of your department's handling and resolution of customer service complaints and concerns.
Fill out the form below and then check your email for the white paper download link.