National Express LLC made LATINO Magazine's spring list of 100 companies that provide civic and educational opportunities to the Latino community, the third consecutive year the company has been honored.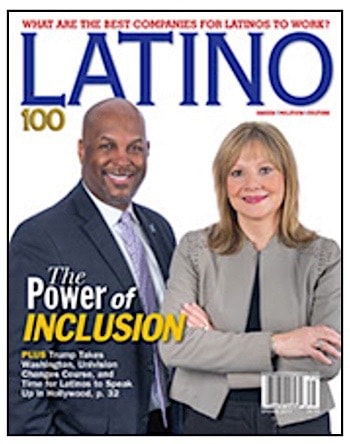 The "2017 Latino 100" is in its fifth year. The previous two years National Express was listed as Durham School Services. Alfredo J. Estrada, publisher of LATINO Magazine, recognized National Express for its leadership as well as the milestone anniversary the company celebrates this year.
"As you mark your 100 years of operations, it is only fitting that you are a part of the elite group of companies which have made collaboration with the Latino community a central part of their business and civic strategy," he added. "The investment you have made in your people by creating a positive work culture as well as providing tools for your employees to continue on a path of success should be commended."
The magazine's Eric Garcia describes the awards in the article: "Our goal is to identify the companies providing the most opportunities for Latinos and recognize initiatives that benefit our community in areas like philanthropy, workforce diversity, minority business development and governance. Education remains one of the most important challenges facing us," he writes.
A National Express spokeswoman told STN that the company can trace its roots back to 1917 and a school bus company that served students with special needs in Los Angeles' San Gabriel Valley. That company later became Durham School Services, which National Express acquired in 1999. Since, National Express also acquired Stock Transportation in Canada and Petermann Bus in the U.S.
David Duke, National Express' outgoing president and CEO, said the LATINO Magazine recognition is especially timely. Not only is National Express celebrating 100 years in the business of transporting students in North America but Duke also announced his retirement, effective in September. He will become CEO emeritus as he is succeeded by Matt Ashley, a member of parent company National Express Group's Board of Directors and the company's group finance director.
"Our journey started a century ago, and we've stayed true to who we are—a leader in the safest, highest-quality transportation," Duke said. "But more than that, we are a people business. From the people we serve to those we hire. I'm so pleased that LATINO Magazine has recognized our efforts."