Our mission is to create content, community and commerce to support the school transportation industry in getting students to and from school safely and efficiently. STN Media Group was formed in 2008 to offer a variety of services:
Print & Digital Magazines
School Transportation News (STN), is a monthly business-to-business news magazine serving the field of pupil transportation. The magazine reaches more than 26,000 monthly readers who are qualified by BPA Worldwide, and an additional 95,000 people, based on a survey of pass-along readership provided by an outside consultant. It is also available in digital format.
The magazine was first published in September 1991 by founder Bill Paul, who held the title of editor and publisher of the magazine until 2007. Paul reported on the pupil transportation industry for nearly three decades, previously serving as the editor and publisher of School Bus Fleet and Metro magazines. He is also the founder of the NASDPTS Suppliers Council and is a member of the NAPT Hall of Fame.
News Updates
STN publishes the largest, most comprehensive website in pupil transportation, containing more than 8,000 pages of vital industry information.
The website features online banner, webcast and video advertising opportunities and more. STN eNews is the magazine's free, weekly, electronic newsletter sent to a subscription list of about 30,000 recipients.
Conferences & Trade Shows

The STN EXPO Conference & Trade Show, an annual conference historically held in July, brings together over 1,000 pupil, public and private transportation professionals from across the U.S. and worldwide. They discuss the latest best practices across the educational tracks of Business Management, Maintenance & Technology, Head Start & Special Needs transportation, and Safety & Security.
Beginning in 2019, there will be two STN EXPO events held every year, the original in Reno, Nevada and a new experience in Indianapolis in June.

In 2015, the STN EXPO offered a new experience: The Green Bus Summit. This symposium provides insights and trends from fleet operators, plus state and federal officials to assist all bus operators — not just of school buses — to make purchasing and implementation decisions on alternative fuels and clean energy solutions.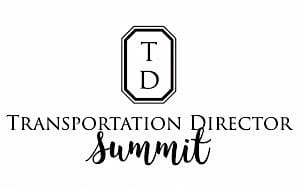 The STN EXPO launched the Transportation Director Summit in 2017. This exclusive, graduate-level experience consists of an evening ice-breaker and self-evaluation exercise, followed the next day by a seminar on leadership, culture and emerging technology, and their effects on business practices of today and tomorrow. The Summit is intended for student transportation decision-makers with director or senior administrator titles. Participants must apply and be accepted.

The annual Transporting Students with Disabilities & Special Needs Conference & Trade Show (TSD Conference) offers hands-on child securement, evacuation and workshop training to educators and transporters who work with students with special needs, preschoolers and Head Start children. This national conference also provides a trade show experience that is unique to this segment of the industry. It is produced in conjunction with the TSD Roadeo Competition, presented by STN Media Group, and the industry group, Women in Transportation (WIT).
Multimedia
The STN Webinar Series contains hour-long presentations showing how student transporters are displaying innovation and using various forms of technology in their operations. Webinars are brought to you by industry manufacturers and suppliers.
Launched in March 2020, the School Transportation Nation podcast features industry news updates and analysis presented by STN Publisher and President Tony Corpin, along with STN Editor-In-Chief Ryan Gray. Guest stars include expert trainers and transportation directors who share their experience and advice on issues student transporters face every day.
Creative Marketing Services
Web, print and multimedia marketing programs, as well as industry research projects for clients. Contact Publisher and President Tony Corpin for details on packages and prices.