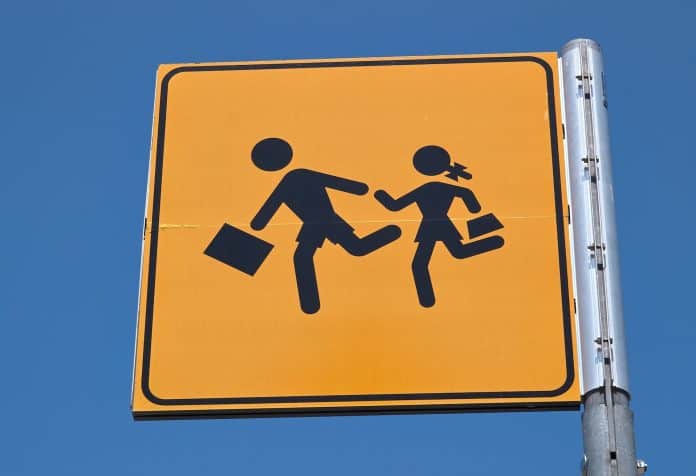 A 6-year-old girl in Wasatch County, Utah, was walking off her bus when part of her backpack got caught on the side of the bus. That caused her to be dragged for about 10 to 15 feet before the bus stopped again, reported abc4.com.
The incident began on Monday with the bus traveling eastbound on SR-40, when it had stopped to drop off students. The girl was dragged until the bus stopped again, but she luckily sustained only minor injuries.
She was taken to the Heber Valley Medical Center.
The article noted that Wasatch County School District officials said they placed the driver on administrative leave, pending the outcome of the investigation.
---
Related: School Bus Driver Pleads Guilty in 2016 Student Dragging Death
Related: Paper Argues for Strategies to Prevent School Bus Dragging
Related: Preventing School Bus Snagging and Dragging
Related: NYAPT Urges Re-training After Dragging Incidents
---