WINNIPEG, Man, Canada — What does the safety of our kids mean to you? If you could be part of a change, would you? What lengths would you go to make sure the alarming number of school bus fatalities are eliminated?
These questions are the driving force behind the thriving and innovative team of professionals at First Light. The driven team at First Light has engineered a new technology, one which is so effective, the safety of our kids depends on it.
"Our goal has always been to improve school bus safety by increasing the awareness and recognition of the school bus. The Fully Illuminated Stop Arm and Illuminated School Bus Sign leaves no doubt that what motorists are seeing is, in fact, a school bus, giving them more time to react, allowing students to safely board and exit the bus," said Kevin Smith, president of First Light Safety Products.
First Light's mission to make the journey to and from school safer for our kids, will change the future of student safety one bus at a time. The number of preventable school bus tragedies in the world are at an all-time high, as our kids travel to and from school.
As stated in the 2019 NASDPTS National Stop Arm Violation Survey, over 17 million stop-arm violations occur annually in the U.S. This results in an annual average of 128 school bus fatalities, according to the 2017 NHSTA School Transportation-Related Crashes Survey.
These statistics hit far too close to home for Juvenile Detective, Dan Sperry. On December 20, 2011, Dan was the first responder to a stop arm violation that tragically killed his daughter Makayla. Makayla was hit and killed by a motorist as she disembarked her school bus, crossing the road toward her family home in Fremont, Wyoming.
The motorist testified seeing the amber and red flashing lights on the bus but failed to yield, because he assumed it was a semi-truck or another large vehicle pulled over on the side of the road. Unfortunately, none of the identifying markings on the school bus were visible in the dim December night.
Dan strongly believes if the bus had been outfitted with modern equipment such as First Light's illuminated technology Makayla would still be alive today. To this day, Dan and his wife, Melissa, are very active in bringing awareness to safety for our kids.
The fact of the matter is Makayla's story is not uncommon. The team at First Light shares a passion for safety and holds the memories of Makayla and others close. Their products are thoroughly tested against industry standards to ensure they offer the level of safety and performance that is expected for our kids.
To get an understanding of real-world performance, their products log many miles on their endurance testing stations and buses in service through pilot tests with strategic partners. In-house tests, such as environmental, mechanical, thermal, endurance, and vibration are conducted to ensure they produce safe, robust and long-lasting products.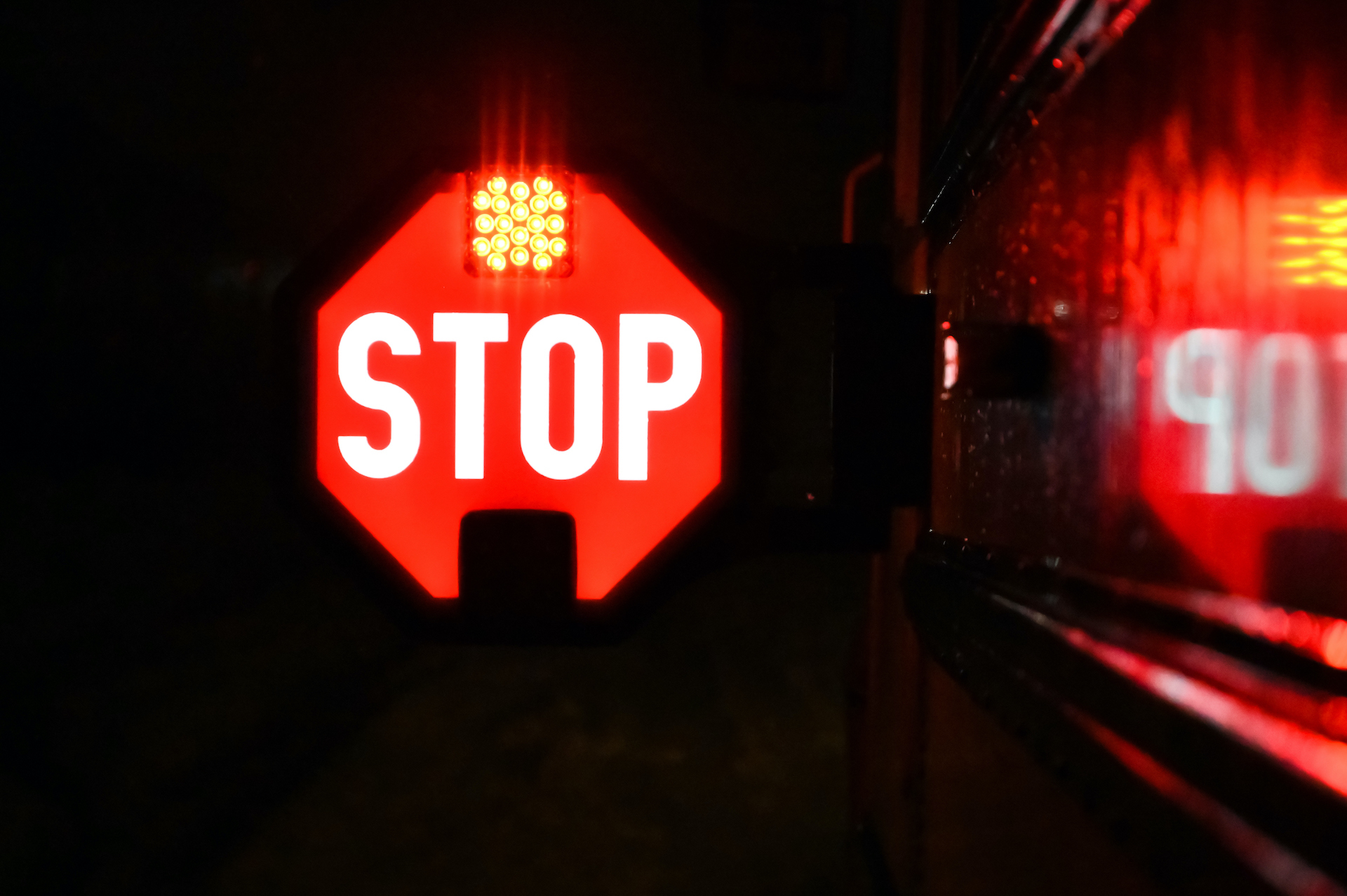 These products include an Illuminated School Bus Sign and a Fully Illuminated Stop Arm. The edge-lit reflective technology creates a bright and uniform illumination that is visible beyond 1,000 feet. It is readable at over 300 feet and at multiple angles, especially in low light and dangerous weather conditions.
During the winter months, it is often too dark to identify the school bus. In less than ideal weather conditions, such as rain, sleet, and fog, motorists can't tell if it's a school bus, even with the warning and strobe lights.
First Light's technology eliminates any uncertainty motorists may have about the vehicle they are approaching. This allows the motorist to quickly recognize and react to the school bus.
So what does the safety of our kids mean to you? Are you ready to be part of the change?
If your life has been affected by a school bus-related accident, let First Light help your story to be heard. Together we can all make a change.
OUR KIDS ARE WORTH IT.
Hear what others are saying:
"In the 19 years I've been in school transportation, I can honestly say that First Light is the best innovation I've seen which truly updates the school bus and makes it visible from a distance and enhances its visibility," said Alfred A. Karam, Director of Transportation, NYCDPT Shenendehowa CSD
"People are drawn to it from the different shape it has, but mostly on how visible it is. It doesn't matter if it is daylight or at night, it sticks out! It keeps the bulkheads dry on so many makes and models of buses that have to deal with the NY Style of Destination Light." said Jason Johnson, Equipment Service Manager, Horseheads CSD
"As someone who has been trying to move away from requiring the lit sign for many years now, I can honestly say that the First Light Sign is a game-changer. My school resource police officer at the high school noticed them and commented, "Wow, they sure do get your attention. Motorists can't say they didn't see the school bus now," said Peter B. Tunny, Director of South Colonie CSD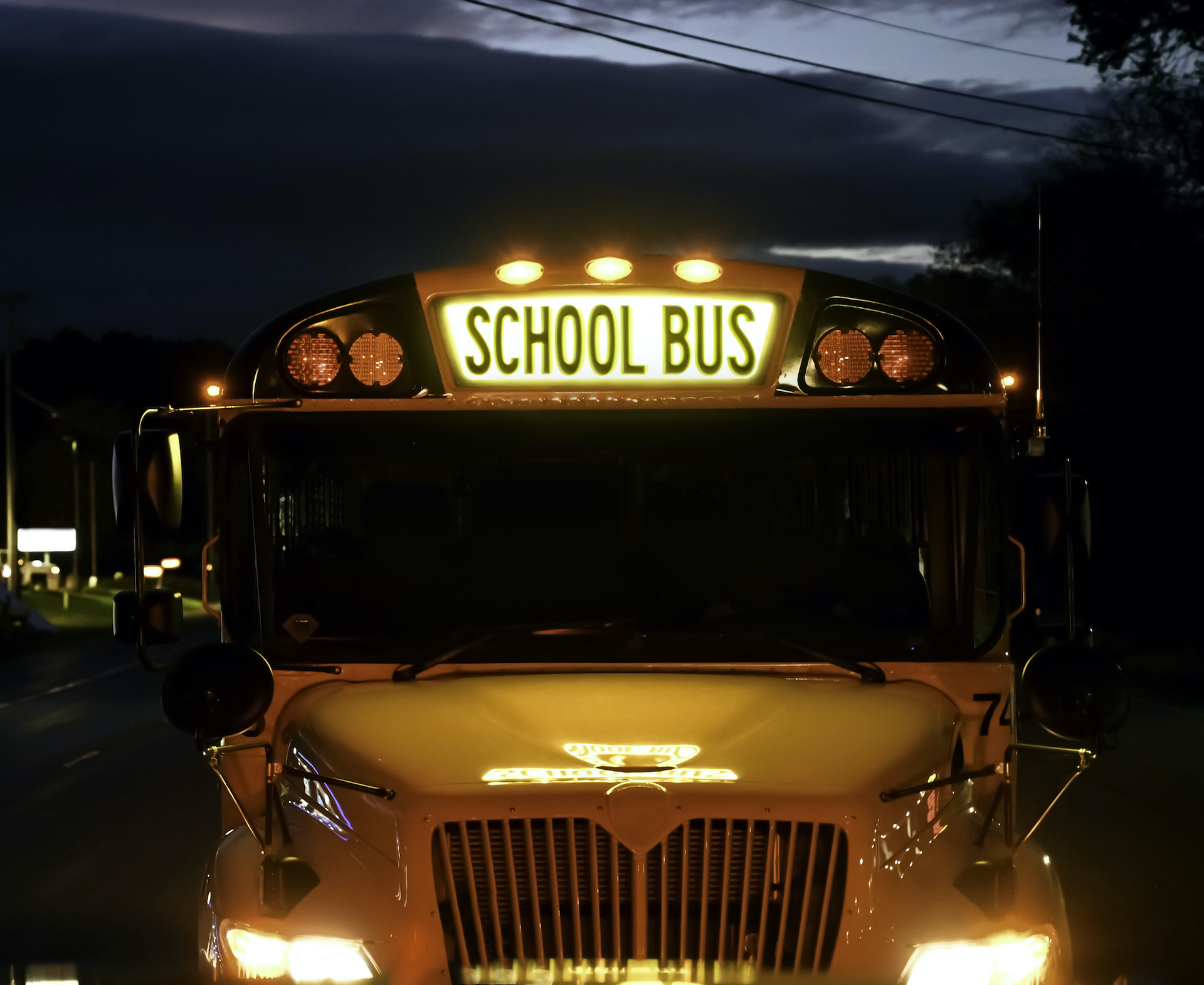 About First Light Safety Products
For more information, please visit First Light's website at http://www.firstlightsafety.com. Pre-orders begin January 2020, call 866-216-2605 or email at info@firstlightsafety.com to be part of the #DRIVINGSAFETY movement.