In many states nationwide, initiatives to support later school start times for secondary students are beginning to become law. Most recently, the state of California passed SB 328, which mandates middle school to start no earlier than 8:00 a.m., and high school to start no earlier than 8:30 a.m. The impact of bell time changes on a district's transportation department leads to a series of complex questions that TransPar Group can help you explore—and resolve.
Bell time management is fundamentally about how to best balance the demand for school transportation services. This often enables great opportunities for positive change, such as bringing greater awareness to the challenges that are faced by school districts and school transportation providers. It also brings the ability to be creative when proposing solutions to the long, systemic constraints that buses and bell times must navigate every day.
An informed bell time strategy can help reduce costs, address the driver shortage, and support adolescent health and cognition. Just as the morning bell signals the start of the school day, aligning bell times lays the foundation for efficient student transportation systems.
When you watch this webinar, you are taking the first step in the problem-solving process to maximize the benefits of later school start times, while establishing the opportunity for successful change management.
Presenters: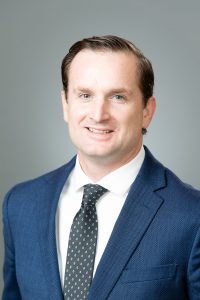 Brooks Brenkus
Brooks Brenkus is a senior manager and director of consulting services for TransPar Group, Inc. In his 22-year career, he has assisted federal, state, local government and education agencies in: transportation operations improvement; organizational change management; strategy development; and information system requirements definition, acquisition and implementation. Brenkus has developed transportation and fleet maintenance process improvement programs, as well as facilitated organizational change management. He has also assisted in the integration of technology solutions to improve day-to-day operations management, long-range forecasting and planning, and performance improvement.
Ryan Hahn
Ryan joined TransPar in spring 2019 as a senior consultant, after serving public schools on the west coast for 18 years. Throughout his career, Hahn has assisted K-12 school districts with operational analyses, attendance and eligibility boundary analyses, technology qualifications, and full evaluations of cost and service delivery, based on routing efficiencies. Hahn's work focuses on using data to determine potential avenues for system improvement. He specializes in change management, project management, solving complex human relations issues, and completing large scale projects involving internal and external stakeholders. Recently, he helped transition a district between directors, and provided a routing and bell time analysis in California.
Micah Brassfield
Micah Brassfield joined TransPar as a director in March 2019, after serving Texas school districts in strategic planning, operations, management and instructional roles for more than 10 years. She led in school districts in the Austin and Dallas metroplexes as a former educator, coordinator of planning and student transportation, and senior contract administrator. Brassfield has played an integral role in transforming organizations to enhance and continuously improve the quality of educational services that students receive each and every day.