Editor's Note: This profile is part of an ongoing series on women who have made a significant impact on the school transportation industry.
Amy Scopac, a lifelong resident of Temple, Texas, understands the importance of safety in a way that many other people may not. The personal tragedy she experienced furthers her passion for transporting students to and from school safely. 
A student transporter's worst nightmare is for a student to die on their watch. Scopac knows this despair in a way that most of her contemporaries have never experienced.
In 2014, her 18-year-old daughter Kimberlyn was killed in a head-on collision with a drunk driver three weeks before she was scheduled to graduate from high school. Scopac had always been a huge safety advocate, but now she also fights to end drunk driving and to further the education of teen drivers.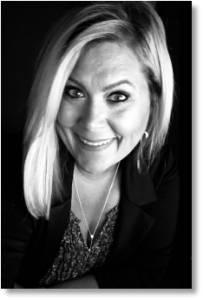 Scopac's husband, Kirk Scopac—the director of fleet services for the City of Temple—and a circle of friends have also partnered with "Mothers Against Drunk Driving."
In addition, she partnered with the Reality Education for Drivers (RED) Program at Baylor Scott and White Medical Center-Hillcrest in Waco. The RED Program teams up with first responders, trauma surgeons, and local law enforcement to educate young adults, ages 25 and under, who have exhibited risky behavior behind the wheel. That education further teaches the importance of being responsible while driving.
Scopac draws on her life-altering experience to also advocate for school bus safety across Texas and nationwide.
She started her career in pupil transportation in 2007 as a secretary to the director of transportation at Temple ISD in Texas, located in between Austin and Dallas.
At the time, she was a stay at home mom for Kimberlyn, Hannah, who is now 19 and a sophomore in college, and Nick, who is 15 and a sophomore at Temple High School. Prior to that, she was an office manager at a dental practice.
When she made the decision to return to work outside the home, she said that school districts interested her because of the time-off they offer. She wanted to continue to spend weekends and holidays with her children.
"Within six months, I was itching to get my commercial driver's license (CDL), not only to drive a school bus and help with the driver shortage, but also so I could better understand the unique challenges the drivers were facing on a daily basis," Scopac explained.
By the time Scopac started driving a school bus, she said she had completely fallen in love with pupil transportation. She went on to obtain her school bus driver trainer certification through Texas A&M Engineering Extension Service, and became the safety and training coordinator for the district.
She continued to move up through the ranks. She was named the operations supervisor for Temple ISD and then was promoted to her current role as the assistant director of transportation.
"Looking back to 2007, I'm so grateful that I accepted a job with such an incredible school district," Scopac said. "I would have never imagined at that time that it would lead to such an amazing career."
As the assistant director, Scopac manages the day-to-day operations for the transportation department. She oversees the budget and supervises 99 employees, which includes office staff, drivers, attendants and crossing guards.
Scopac said Temple ISD transports nearly half of the 8,500 students who are enrolled in the district, with safety as the number one goal.
"My ultimate responsibility is to ensure our students are transported safely and efficiently every single day," Scopac said. "Knowing the school bus is their access to education, it's crucial that they arrive on time for learning."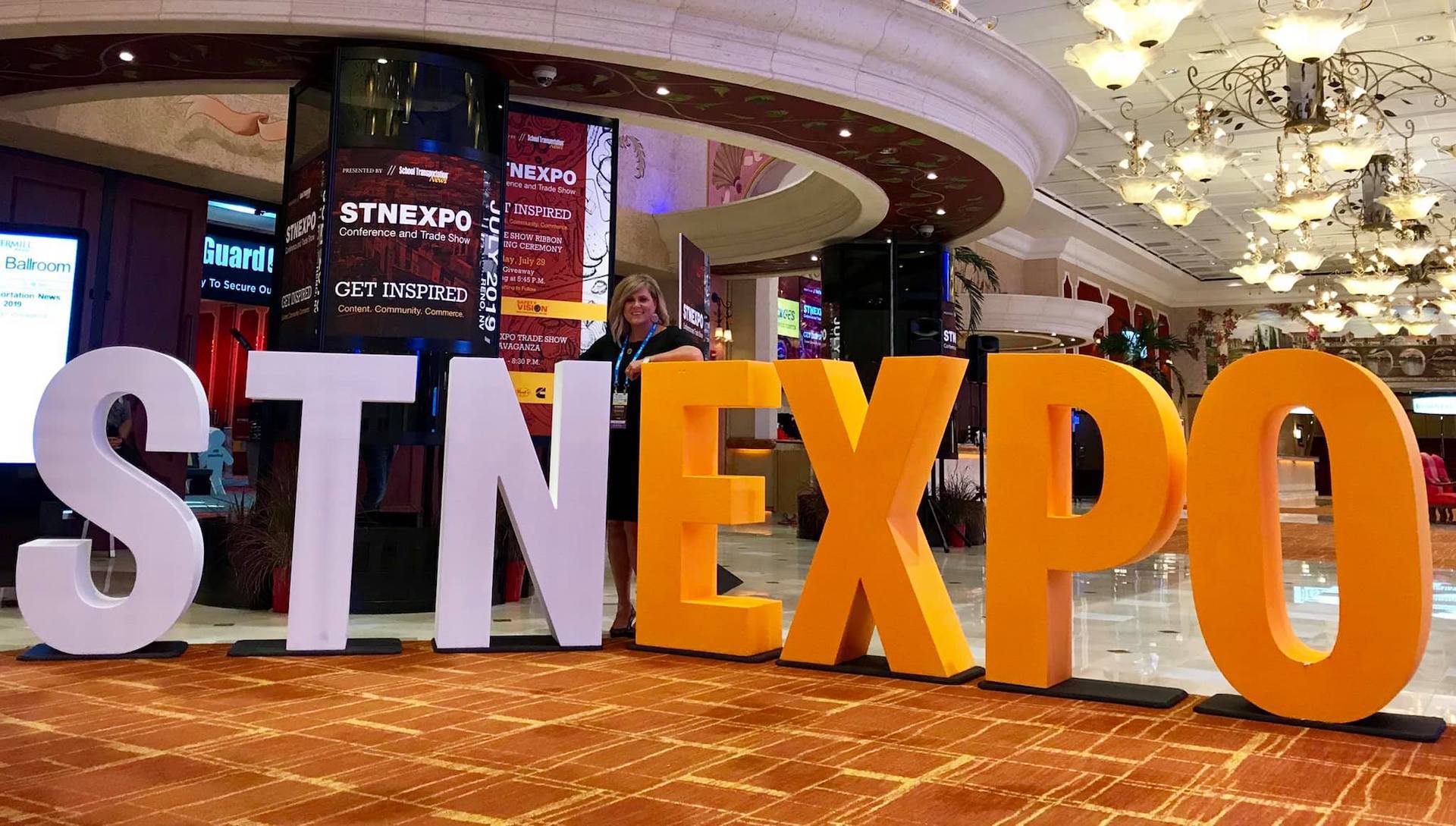 Scopac also served on the Texas Association of Pupil Transportation (TAPT) executive committee for the past five years. Her first position was Area 4 director, and like at Temple ISD, she quickly moved up the association ladder. She served as the secretary and program chair before serving as the president-elect in June 2017.
Scopac assumed her TAPT presidency the following June and held that position for a little over a year. She is currently serving as the ex-officio. She has also served as the secretary, treasurer and president of her local TAPT chapter.
"I'm proud of the positions I've held within TAPT," Scopac explained. "Being elected as president by my peers from around the state was certainly humbling. It was a true honor to serve and lead an organization that I truly believe in."
Scopac added that she is the eighth female to hold the presidential position in the organization's 47-year history.
"That's certainly a huge honor and says a great deal about the presence of women in the pupil transportation industry," Scopac said.
---
Related: School Bus Drivers Helping with Happy Hearts
Related: Texas School District Reverses School Bus Driver Shortage with Pay-to-Train Program
Related: Texas DPS Responds to Complaints of Overcrowded School Buses
Related: TSD: Texas Team Takes Home First Place in National TSD Roadeo
Related: Long-Time California Transportation Director Retires, Heads to Texas for Family
---
It's Scopac's passion for safety that keeps her in the industry. She said she finds importance in staying connected to students and schools across the district.
"It helps me access the needs of [schools] and relate to the students. It also lends itself to a lot of fun," Scopac explained. "I could not imagine doing anything else."
One way to stay connected to both the students and the employees while working in a leadership role, is to drive a school bus occasionally, Scopac added.
"I believe driving a school bus every now and then is critical to anyone in a leadership role," Scopac explained. "You've got to stay in touch with your employees and be able to relate to the unique challenges they're facing each day." Most of all, you have to "set a good example as a leader."
While her road to leadership appeared gradually smooth, she faced age and gender obstacles, as did many of the other women profiled in this series. She started her pupil transportation career in her late 20s, and moving up in transportation wasn't always easy, she said, especially being a young female at that time.
"There will always be those among us that are resistant to change, especially when it comes to [accepting] a younger generation of leaders," observed Scopac, who co-presented a session last summer at STN EXPO Reno on managing and leading a generationally diverse workforce with Kayne Smith, the current TAPT president-elect and director of transportation for Cypress-Fairbanks ISD near Houston. "I believe the younger generation is one of the reasons why our industry is so progressive and technologically advanced."
Scopac continued, "We are constantly changing and making every effort to be better than we were yesterday, meaning we are fluid and willing to think outside the box."
However, she said, it's the relationships in pupil transportation that make the industry so unique and one of the reasons Scopac couldn't imagine herself in any other career.
"It's more than picking up kids, it's about establishing relationships with not only the students but their families as well," Scopac said. "As bus drivers, we often see the worst when it comes to the life of a child, where they live, what the level of parent involvement is, etc. The school bus driver truly serves as the bookend to a student's school day."
Scopac added that the drivers are the beginning and the end of each child's day, while the classrooms get everything in between.
"Working in this industry requires a great deal of heart, patience and love for children," Scopac said. "Whether you're a bus driver, diesel technician, transportation director or a vendor, there's a comradery that's very special. A sense of belonging and a sense of love that doesn't exist in other industries."
Her passion for pupil transportation and the safety and the success of students runs deep Scopac noted. She falls into the industry's mantra about "bleeding yellow," and is looking forward to the continued opportunities that come her way.
Going forward, Scoopac sees herself continuing to mentor women, as well as continuing to speak, teach and share her love of the industry.