Many school districts and transportation professionals have attempted to solve the driver shortage dilemma at their school district. Simeon Gates, assistant director of transportation at Bryan ISD in Texas, implemented a program that compensates new applicants as they train, and the result is his district now has over 100 percent of its routes filled for this school year.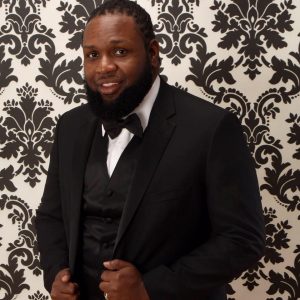 Gates told School Transportation News that he will have 44 new drivers trained and ready to go by October. Thirty of the drivers were trained before the new school year started.
"Basically what I did was, I walked [the applicants] through the CDL process and taught them how to pass the class, how to pass the CDL permit part," said Gates.
He started in transportation in 1998 as a school bus driver for Palm Beach County Schools in West Palm Beach, Florida and joined Bryan ISD in June 2018. When Gates first arrived at Bryan ISD, it had about 60 to 65 percent of its 111 routes unfilled.
At that time, everyone in the department was required to have their CDL, Gates explained. In fact, the director, all mechanics, and the entire office staff drove a route every day.
"The entire office shut-down at 2 p.m. every day [to drive routes]," he added.
Gates observed that when districts start looking for drivers, they are often limiting the potential pool they are drawing from by only looking for applicants who already have their CDLs. He said that candidates at Bryan ISD were encountering challenges when passing the written test to acquire their permit.
But Gates took a different approach. He stopped seeking new drivers who already had their licenses. Instead, he started advertising and marketing towards people who wanted a career change. His job postings included phrases like, "No experience necessary," and he also encouraged those who were hesitant to drive a school bus to at least give it a try.
"I was looking for people who didn't have any experience, because I thought they would give me more longevity, as far as working in transportation," Gates said. "So, what I did was I put together a training class, where I taught them the five endorsements they needed to pass to their permits."
Gates said that Texas requires new driver applicants to pass five tests to obtain endorsements in special requirements, general knowledge, air brakes, passengers and school busing. He broke up the endorsements into daily five-hour segments, except for general knowledge, which he said spanned two days.
"The first day, I put together a study guide to go over the class. I would go over the topics with them and we had an open discussion," Gates said. "Each day, I would do a different endorsement, and by the end of the seven days, everybody passed the test and got their permit."

Heading into the summer, the district was short about 30 percent of its 111 routes. So, Gates said he went to Director of Transportation Warren Lanphier and asked to implement this training program.
Another problem Gates faced was the "now" factor. Candidates wanted jobs and paychecks that started immediately. So, after an initial interview, Gates determined if the applicant was a good fit. If they were, he hired them on as district employees. The applicants were paid $11 an hour while they went through training to obtain the required endorsements for their CDL permits.
"We would have lost them otherwise," he stressed. "No one wants to work for free and everybody needs money now," Gates said. "That's how I presented it to my boss."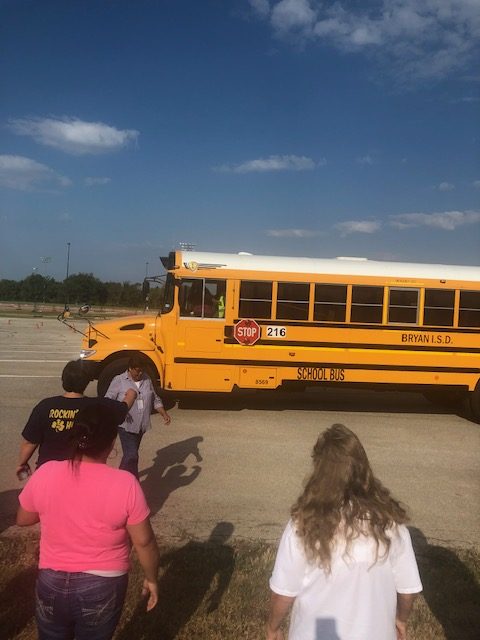 He said Lanphier took a chance by allowing him to implement this program. But it showed success when the school year started and the district wasn't short any drivers.
Gates taught his first class on June 2, and the district hired and trained 30 drivers throughout the summer, just in time for the start of this school year. Going into the school year, the district had all of its all of 110 routes filled, plus additional drivers on standby. By October, district officials expect to have another 14 drivers who will have finished the training process.
While Gates doesn't handle the training of the bus drivers after they obtain their CDL permit, he is responsible for everything leading up to that point. He interviews the applicants, sits in the classes with them, then teaches the employees what they need to learn in order to pass the test.
---
Related: Indiana School District Turns to Teachers to Help with Driver Shortage
Related: National School Bus Driver Shortage
Related: Are Teachers an Answer to the School Bus Driver Shortage?
Related: Texas Legislature Passes New School Bus Funding Formula
Related: Texas DPS Responds to Complaints of Overcrowded School Buses
---
"I am really excited about this," Gates shared. "We were at a 60- to 65-percent [driver] threshold when I first came here. That's how many open routes there were. Now, I can say [the routes] are over 100 percent … filled and [have] six standby drivers."