What do student transportation providers do to ensure they provide the safest daily journey for students?
Student transportation providers promote a safety culture through comprehensive training programs, rigorous background checks, and employee behavior positive reinforcement. Innovation and technology advance safety and efficiency to provide a positive student journey experience. Additionally, proactive maintenance programs are designed to exceed districts' expectations for manufacturer service levels. GPS devices monitor driver performance in key areas to ensure a safe journey.
How can schools monitor, report, and improve student behavior on the bus?
Conduct issues on the bus can be unsafe and disrupt the school day for students. Encouraging appropriate bus behavior can ensure an enjoyable and safe ride for everyone. Improving student behavior on the bus requires a partnership between a district and student transportation provider.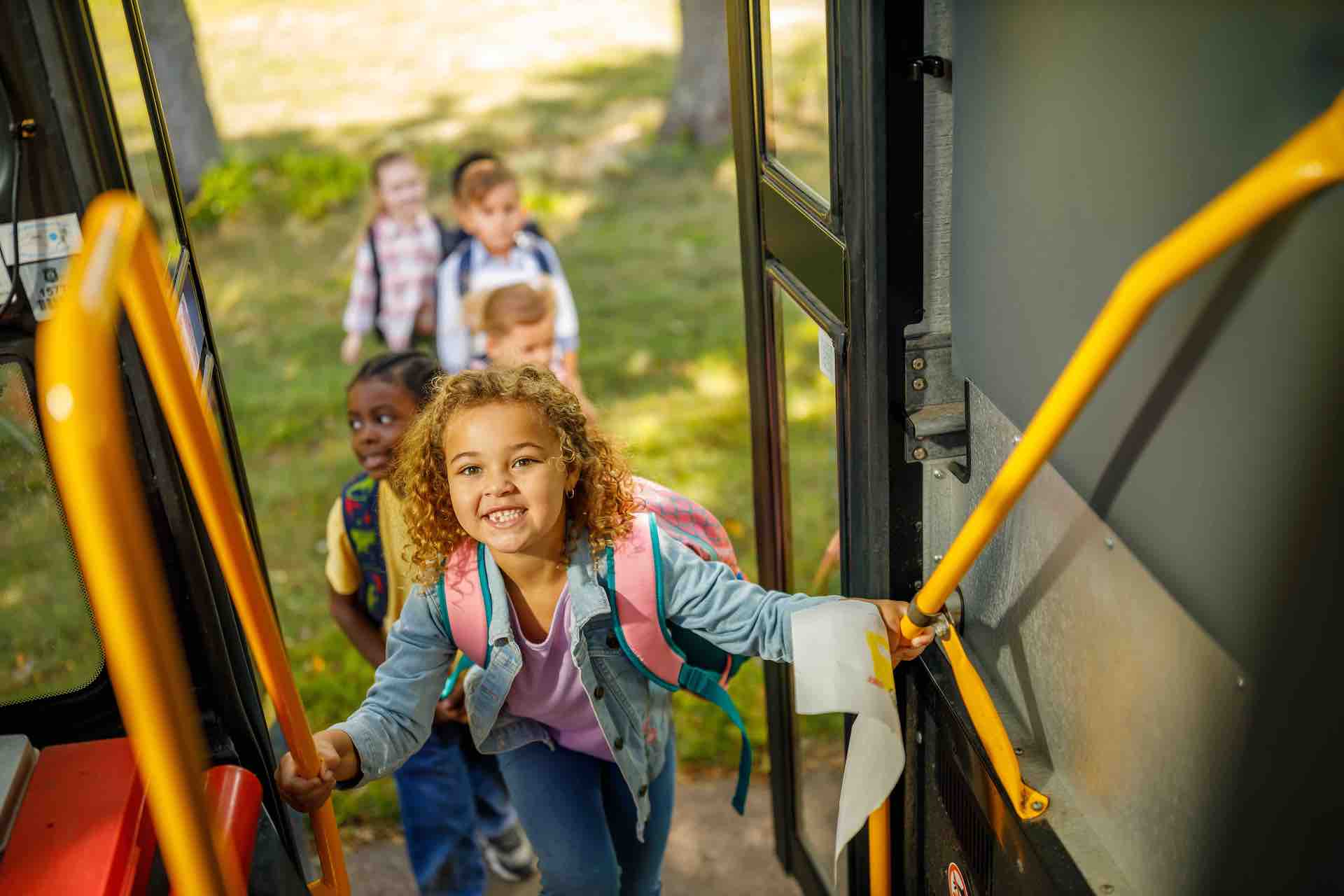 The expeditious handling of incident reports, incorporating the bus into the school's PBIS program, and sharing information about those students with disabilities and their behavior concerns, will help better serve a student's individual needs. Consistency in tracking, reporting, and correcting school bus incidents is the first step in ensuring the bus ride is a positive experience to start everyone's school day.
Consistent student training also goes a long way toward improving bus behavior. Watch below to see how Safety Dog, First Student's safety mascot, helps students put a face on safety while understanding the importance of safe school bus behavior.
What are five tips for school bus safety?
1. The importance of a comprehensive training program is a cornerstone for student transportation providers. Whether you choose to self-operate or contract your school bus transportation, a comprehensive training program should include quality classroom instruction, behind-the-wheel skill courses, and road supervisors that periodically monitor driver performance. Evaluating driver training program effectiveness will measure trainee reaction and if learning occurred. Most importantly, training should change behavior and lead to improved safety performance.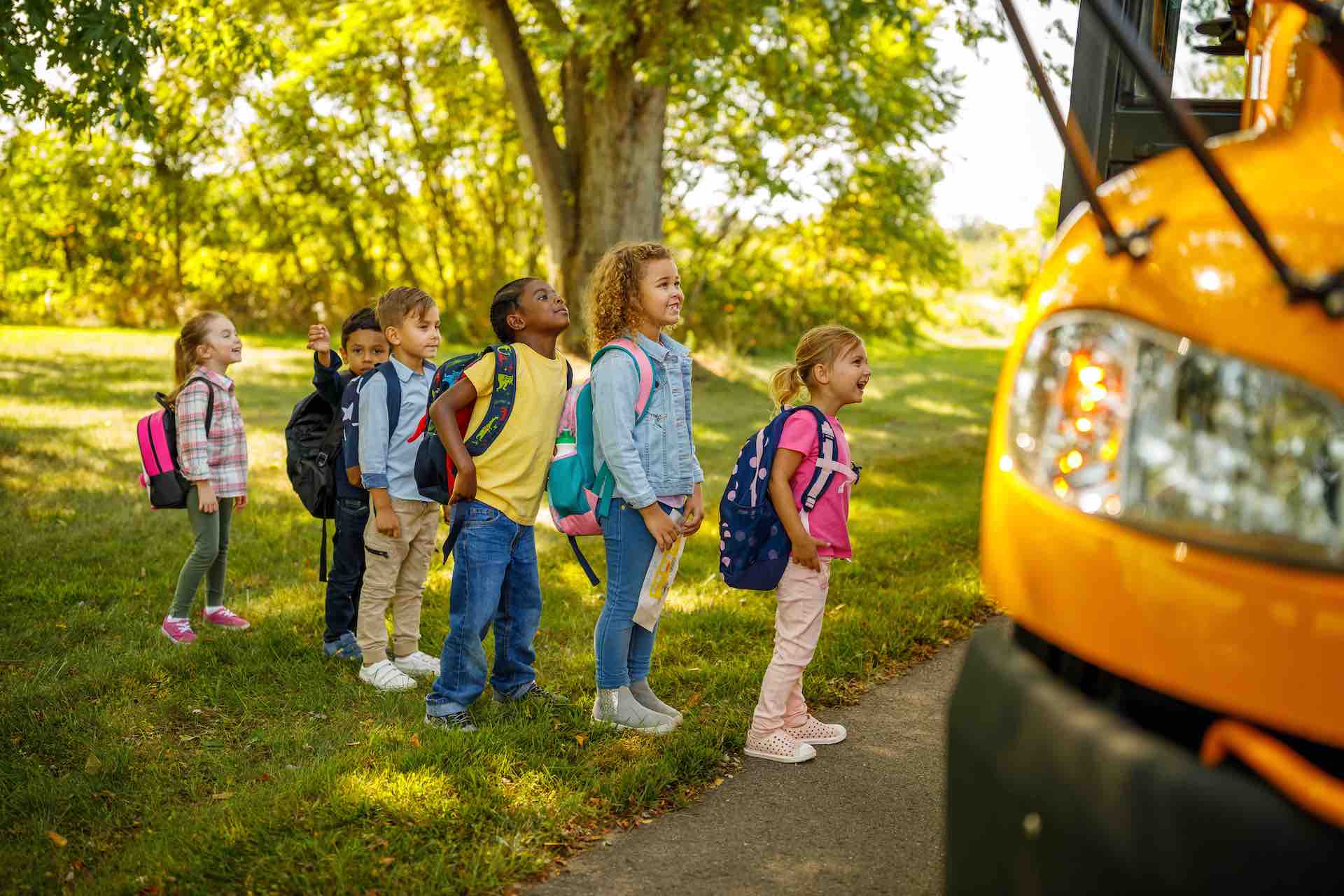 2. A student transportation provider must demonstrate that a positive safety culture begins at the top level in the organization. The strongest predictor of safety performance is leadership and safety culture. A leader should conduct touchpoints with team members to reinforce safe critical behaviors. Recognizing team members that adhere to safety policies and procedures should be encouraged.
3. Recognizing the key role of dispatchers is integral to promoting safety. The dispatcher, along with other safety-minded operations leaders, can administer "Fit for Duty" checks with drivers. Dispatchers should be trained to ensure every driver is physically and mentally prepared to safely operate a school bus. Dispatchers can also provide a calming influence when communicating to drivers, especially in a difficult situation.
4. School administrators should identify the appropriate technology innovations that support the district's strategy and financial plan. New technology should be considered once a positive safety culture and the appropriate policies and procedures are in place.
5. A rock-solid partnership between the school district, parents, and the student transportation provider will strengthen the safety environment, allowing a positive experience of working together, for the shared purpose of keeping all students safe.
To learn more about how First Student can help you implement technologies that put caring for students first, visit firststudentcares.com.