New technology developments in the school bus industry are not slowing down. In fact, our industry is racing right along with the trucking industry. Our school bus manufacturers and their relationships to the engineering of medium-duty trucks continue to help advance the capabilities, functionality and safety of school buses that are on the road today.
As we drive into a new decade, much of what we see and have yet to see on "connected" school buses will contribute not only to the above-mentioned capabilities, but also to the frequently used term "uptime."
Uptime is better defined as keeping the bus safe, on the road, on time, and within budget. Those are the key functionalities and goals of our maintenance teams.
How will data and connectivity continue to affect school bus maintenance? We will see continued progress in better optimizing vehicle service through over-the-air (OTA) connected system operations, predictive maintenance practices, benchmarking programs, uptime efficiencies through remote diagnostics, remote programming, and improved optimization of parts ordering and stocking.
Proper maintenance and proper service really do drive vehicle uptime. We all understand the importance of knowing about all of the district or company operational requirements. We especially stress that understanding these requirements help to better recognize that integrating maintenance systems with other information technological changes may have a beneficial impact on maintenance operations.
Predictive Maintenance and Benchmarking
The model of predictive maintenance, or "replace-before-failure," is becoming more widely used with the advent of collected system data being turned into usable information. Tracking and comparing data on unplanned breakdowns can help improve an entire maintenance operation's uptime and lower maintenance costs.
Benchmarking is a process that all garages should use to monitor and compare the performance of an old procedure or work process to the perceived benefit of a new system. That method requires using accurate data in a standardized format, in order to create actionable items.
Benchmarking also provides operations with a means to set a standard, and then it measures the failure or success of new systems against that standard. That provides the opportunity to quantify the benefit of any new process.
Data and Connectivity
The advent of digital and cloud-based storage, and the school bus manufacturer's continued expansion of connected services offered either as OEM or aftermarket solutions, allows bus fleets to collect so much more information from vehicle onboard sensors. These include trip data from management and maintenance systems, onboard vehicle systems and telematics devices.
It's been the shift to actually using this data that is driving industry change today.
Advancements by software providers in the collection, assessment and presentation of this information to fleets will provide direction on decision-making for school bus operation leaders to introduce uptime operational improvements.
Software companies, as well as OEM subsidiaries, continue to find new methods and areas from which to collect data. For instance, when it comes to data that is collected from the school bus chassis and body, technology has evolved to where sensors collect data from all aspects of the complete bus.
This ongoing generation of data helps monitor such items as fuel usage, brake application, tire pressure, bus location, cameras to monitor students, and so on.
Remote Diagnostics and Programming
As we enter this new decade, and with it, an era of expanded use of telematics and connected vehicles, the ability to remotely diagnose and program a vehicle will have a significant impact on vehicle uptime.
A school bus operation will be able to be notified of a potential vehicle issue—sometimes before the driver is even aware of that issue—and create an alert to the maintenance department that describes the needed repair and lists the necessary parts to fix that issue.
Improved Parts Inventory Management
School bus data collection and connectivity will provide for more improved management of purchasing and stocking replacement parts. Because of online purchasing and expedited shipping, overnight and same-day parts deliveries will become the norm.
As ecommerce platforms become more functional, online parts ordering will continue to grow, providing real-time inventory updates and integration to school bus operations and maintenance systems.
Changes that are caused by connectivity will lead to a shift, where predictive parts ordering will allow a fleet to automatically receive parts as needed for the anticipated service of school buses. This ordering will become both predictive and preventive, which will inevitably lead to dramatic improvements in uptime.
What's Next?
Many publications and industry experts have covered the topics in this column. Yet I haven't even mentioned items that can additionally impact uptime. Those include shortages of school bus technicians, staff uptime training, improvements to diesel engine efficiency, hybrid and electric power systems, and the impact of ever-stringent federal emissions regulations.
In future articles, we will do our best to provide an overview of how to meet those challenges. In the meantime, as you approach vehicle replacement strategy and parts purchasing agreements, use the leverage you have during those dealer negotiations to gain access to the OEM subsidiaries that are selling the connected vehicles hardware, software services and back-office support.
---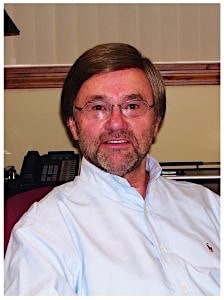 Pudlewski is the retired vice president of fleet operations, procurement and maintenance for Laidlaw. He is also a member of the National School Transportation Association Hall of Fame. 
Editor's Note: Reprinted from the February issue of School Transportation News.