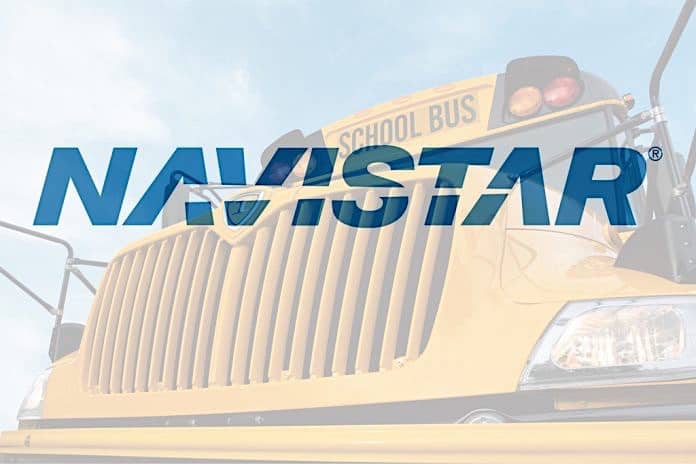 Amid an announced partnership between Hino Motors and Volkswagen Truck & Bus to develop hybrid, electric and autonomous technologies, Navistar said its own long-term alliance continues to promise savings of at least $500 million over the first five years.
The Volkswagen Truck & Bus agreement with Hino comes 13 months after it closed a $256 million strategic partnership and procurement joint venture with Navistar, giving the German commercial vehicle and engine manufacturer a 16.6 percent stake in the parent company of IC Bus. That partnership, a Navistar spokeswoman told School Transportation News on Thursday, is already paying dividends.
"Our procurement joint venture is using global scale to drive new cost reduction opportunities, while our technology alliance is enabling more rapid and efficient R&D spend in such areas as a next-generation big-bore engine and electric powertrains for both school buses and medium duty trucks," said Navistar's Lyndi McMillan. "In all, our alliance with Volkswagen Truck & Bus is on plan to deliver at least $500 million of savings for Navistar over its first five years, as well as enhanced opportunities for market leadership. We look forward to continued progress."
Related: Volkswagen Alliance, IC Bus Solutions Drive Navistar Growth
She declined to comment on what, if anything, the new Volkswagen Truck & Bus partnership with Hino might mean to Navistar or IC Bus. But Navistar President and CEO Troy Clarke said in details of the partnership that it would be "logical" to assume that Volkswagen Truck & Bus engines could eventually power Navistar's International Truck and IC Bus models.
The all-electric IC Bus chargE concept school bus currently on tour was developed as part of a VW Truck & Bus and Navistar electrification project. Earlier this year, IC Bus VP/GM Trish Reed told STN that the school bus brand's all-electric concept vehicle that was unveiled last fall at the National Association for Pupil Transportation Summit in Columbus, Ohio, and the vehicle's fully integrated chassis and electric drivetrain manufactured in Tulsa, Oklahoma are a differentiation from other electric school buses coming to market.