Last summer, I finished my first six months as the newly appointed director of transportation for Cherry Creek School District in Colorado. It was a daunting half-year that demanded every leadership fiber in my core. Now is a good time to review what happened, share those findings and lessons, and consider what improvements should be considered for 2020.
I have three terminals, 270 routes, over 400 employees and a district-wide fleet of over 500 vehicles. I felt overwhelmed and in over my head, to say the least.
During my summer break, I caught up on a few episodes of my favorite TV reality program, "Kitchen Nightmares." If you are not familiar with the show, let me give you a short synopsis.
Celebrity chef Gordon Ramsay offers to jump-start failing restaurants across the country by offering not only his successful business model but also his "in your face" autocratic leadership style. Just for the record, I am not recommending this leadership style for transportation professionals.
However, underneath the drama and the "nightmare," I was able to discern a distinct "Ramsay-esque" approach to turning over these bottoming-out bistros. It is no surprise, then, that I thought there might be some wisdom for newly aspiring transportation leaders.
The start of each episode begins with Ramsay traveling to the fledgling eatery to meet the owners and staff. It is no mystery that good transitional leadership starts with a focus on people, building relationships and establishing rapport with the people you will be standing in trench warfare with.
Before tackling any other leadership tasks, Ramsay begins by spending significant time establishing relationships. Why? People are the key to success. Your staff members must trust you before they will ever buy-in to your ideas and vision.
Trust takes time and does not happen overnight. A transitional transportation leader should be deeply concerned about the staffers they will be working with. Building relationships and rapport will go a long way toward bringing your staff on board with your vision and moving your organization forward. Estimate that at least half of your time will be spent in this area.
While Ramsay is getting to know the folks he is helping to transform their restaurant, he is also evaluating their product. What makes for great television is that each and every kitchen featured truly is a nightmare. The service is horrid, the food is rotten and the overall experience of the customer is dreadful. Looking at the product is synonymous with looking for problems.
A word to the wise: Keep your mouth closed with your ears and eyes open as you integrate it into your new department. Take notes, gather data, listen to complaints, build a Gantt chart if you so desire, but resist the temptation to make major changes, besides tasks that must be expedited.
You are getting a history lesson, so be a great student and listen, take notes and assimilate information. Any action at this point will simply be a knee-jerk and most likely will need to be undone. Plan on this assignment taking a quarter of your time.
At this juncture, you are measuring the organization against a standard or a benchmark. In the case of "Kitchen Nightmares," the standard requirement is to create exceptional customer service, a stellar but simple menu, and a rich dining experience.
In comparison, during your period of transition leadership, you will need to establish benchmarks, standards of excellence and key performance indicators (KPIs). But what will you measure, how will you measure it and how will you weave performance data in your overall strategic plan?
For instance, perhaps you decide that on-time performance will be a KPI to measure your success. Some initial questions you might ask are: How will you define "on-time"? What will be your benchmark? Will it be 100 percent, 98 percent or 92 percent?
Then, what tool or system will you employ to track your vehicles? And finally, how will you broadcast your data to your staff and other stakeholders? You will need about 15 percent of your time to explore your expectations and benchmarks.
It is by design, I believe, that Ramsay saves his rescue plan for the very last portion of each episode. After badgering the owners, validating the burned-out staff, and evaluating the horrid food, he gathers the team and divulges his plan.
That all-important proposal is a combination of his vision and his strategy for success. It is the highlight of each episode.
Ramsay clearly and concisely communicates his proposal to the team. In each and every episode, he gives the owners and staff a taste of his menu, to create buy-in and win his team over to his vision.
You cannot go too far in creating a strategic allegiance with your team before executing your plan. Think about a retreat, outing, meal, or some other means of allowing your team members to step out of their daily duties and focus on this vision, by giving them, literally, a taste of success.
During the last segment of "Kitchen Nightmares," Ramsay orders his team to execute the plan. Each episode features one night of dinner service to iron out the wrinkles and dazzle the naysayers with spectacular food and service.
This is the moment of validation. But will his plan work? Are the customers satisfied? Is there a profit to be made?
Validation is usually timely and occurs immediately. However, you don't want to travel too far down the road, only to discover that your plan is faltering. A good rule of thumb is to tackle communicating your plan the last month of your first year, or the first month of your second year.
Lastly, you must continually evaluate your success. Occasionally, Ramsay will revisit the nightmare eateries a year later to see how they are doing. He wants to see if his team is still executing his plan or did the team revert to its old bad habits?
Similarly, Ramsay wants to see if his plan is still viable, or is it time for some tweaking. This is the process of evaluation. This is where KPIs are king in measuring ongoing success.
Evaluation is ongoing, long-term and differs from validation. Begin this process no sooner than year two. A good goal might be to assign one KPI to each of your leaders.
In summary, a very simple transitional leadership strategy requires that you:
Predominately focus on people.
Preview products and problems.
Establish benchmarks and standards.
Unleash your vision and plan.
Validate and evaluate your success.
That's a recipe for success that I think you will like.
---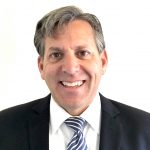 Robert Leach is the manager of transportation recruiting and analytics at Cherry Creek Schools in Denver. He can be contacted at rleach2@cherrycreekschools.org.