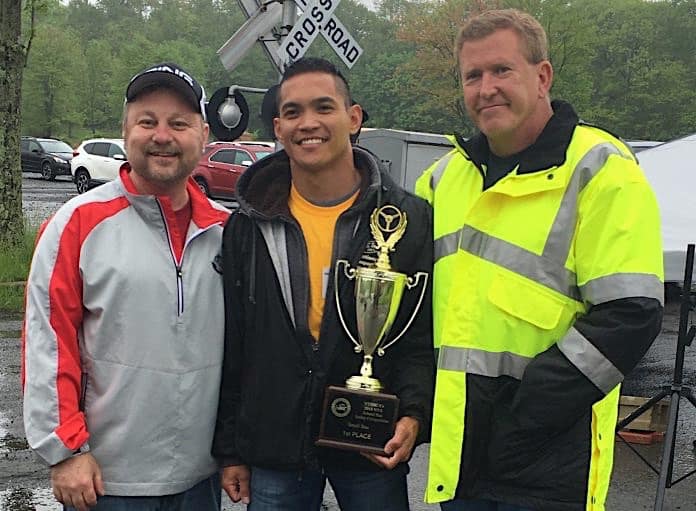 Over 90 school bus drivers competed in the 47th annual contest, administered by the New York School Bus Contractors Association on May 19.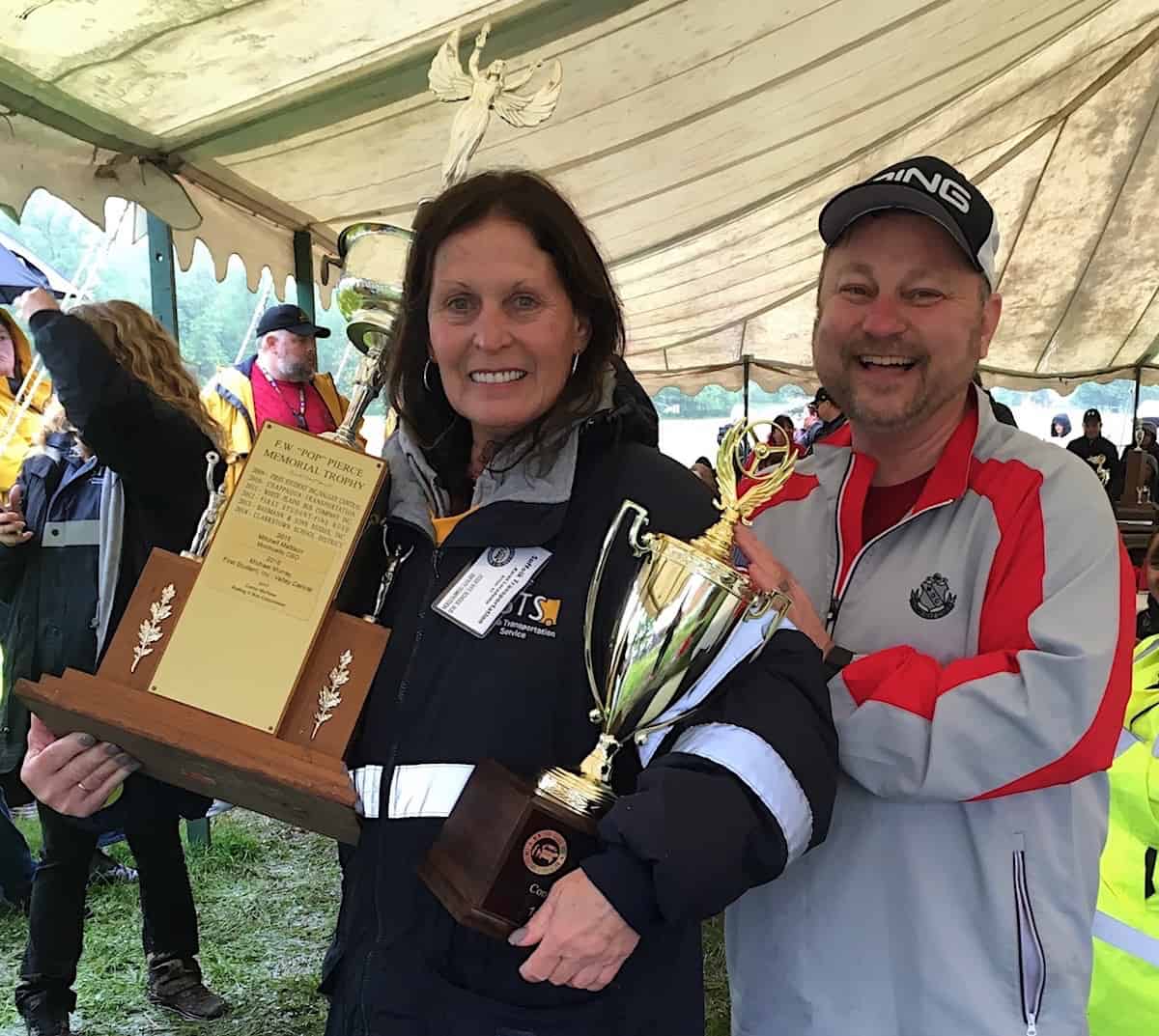 Despite it being held on a rainy day, NYSBCA President Bree Allen called the event a "huge success." Held at Rockland Lake State Park in Valley Cottage, N.Y., the competition began with a "comprehensive" written exam and skills testing, which were held throughout the afternoon.
Drivers had to demonstrate how to correctly inspect a bus, load and unload students, operate a school bus through various driving courses, manage railroad crossings, and complete other hands-on activities. They could compete in either the Type C, Type D, or Type A school bus divisions.
Karen Lucadamo and John Moore, both drivers for Suffolk Transportation Service in Suffolk County, took first and second place, respectively, in the Type C division. Patty Antonetti of Quality Bus Service in Orange County took third. Towne Bus driver Joyce Olenick was fourth and WE Transport driver Henry Dominguez was fifth.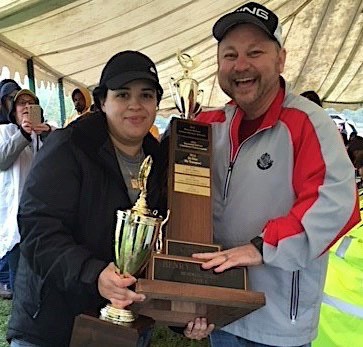 The first and second place winners of the Type D division both drive for Towne Bus. First-place winner Elizabeth Santana drives in Westchester County and runner-up Jose Torres drives for Holtsville. In third place was Marc Eugene of Educational Bus Transportation in Copiague. First Student driver Deneen Medlock came in fourth while Samuel Auguste of Chestnut Ridge Transportation was fifth.
In the Type A division, Educational Bus Transportation driver Geoffrey Roan won first place. Donna Brown of Suffolk Transportation came in second, and Richard Tunstall of Towne Bus in Bay Shore was third. Fourth place went to Eugene Sangnier of Rolling V Bus Corporation, and James Baumer of WE Transport won fifth place.
Sangnier also received the Rookie of the Year Award.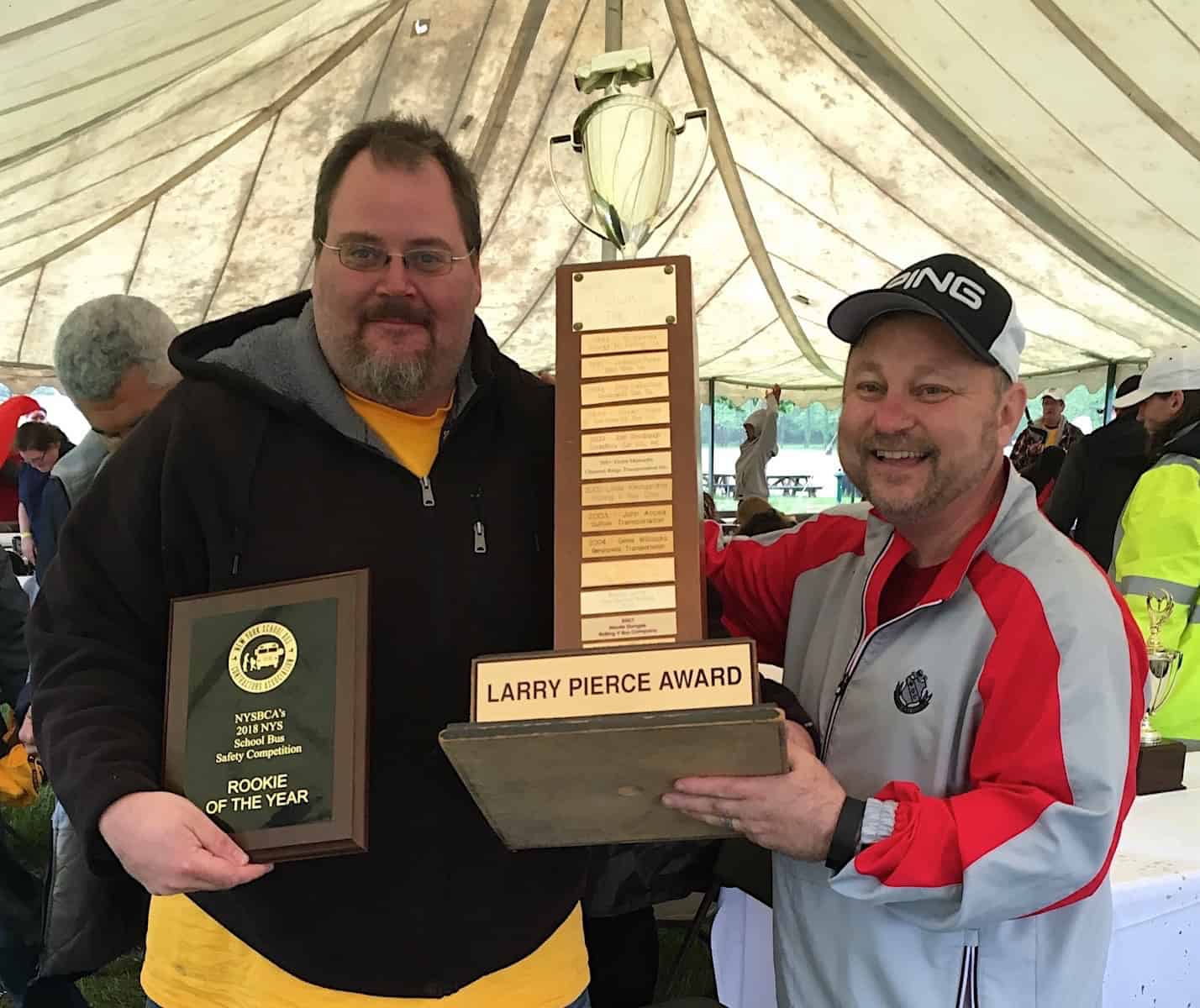 All of the winners are now eligible to compete in the International School Bus Driver Safety Competition, scheduled for July 21-22, by the National School Transportation Association, based in Philadelphia, Pa.
"The competition was also a big win for student safety, as all of the drivers will take what they learned and apply their knowledge and skills to their day-to-driving at their respective school districts and private school transportation companies," Allen stated.