TROY, Mich. — Meritor, Inc. (NYSE: MTOR) announced on March 28, 2019, that Linda Taliaferro, VP of global quality, was recognized with a Role Model Award by Alternatives for Girls for helping girls and young women prepare for and advance their careers in science, technology, engineering and mathematics (STEM).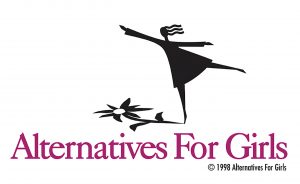 "Women are underrepresented in STEM careers," the Royal Oak resident said. "Parents and teachers have to start reaching girls early in elementary school when they see their child has an interest in STEM fields or if they are just curious."
The Role Model Award is the premier annual fundraising event for Alternatives for Girls. The organization helps homeless and high-risk girls, as well as young women, avoid violence, teen pregnancy and exploitation. The girls and young women also learn to explore and access the support, resources, and opportunities necessary to be safe and make positive choices in their lives. Since 1989, the organization has honored exceptional women with the Role Model Award for their professional accomplishments, personal attributes and community commitment.
"When I was notified that I was receiving this award from Alternatives for Girls, it took my breath away because this organization's work is truly life-changing," Taliaferro said. "Many of the young girls come to this organization with no hope, no direction, and I want to be part of that hope."
Taliaferro was nominated for the Role Model Award by Tricia Ruby, president and CEO, Ruby+Associates Structural Engineers of Bingham Farms. "Linda's work with young girls and women on gaining self-awareness, leveraging their strengths and understanding the value that they bring to the table is exemplary and deserves recognition," Ruby said.
Amy Good, the CEO of Alternatives for Girls, said Taliaferro was among three women receiving this year's award from 31 nominations based on her community service, leadership and professional achievement.
"Linda's advancement to positions of increasing responsibility, along with her high level of motivation and passion to open doors for others, represents what girls and young women can do with an education focusing on STEM," Good said. "Our message to the girls we serve is that we expect them to succeed and lead the way to steer others on the right path, just as Linda has done. We want them to also be leaders and role models—our community needs them."
About Meritor
Meritor, Inc. is a leading global supplier of drivetrain, mobility, braking and aftermarket solutions for commercial vehicle and industrial markets. With more than a 100-year legacy of providing innovative products that offer superior performance, efficiency and reliability, the company serves commercial truck, trailer, off-highway, defense, specialty and aftermarket customers around the world. Meritor is based in Troy, Mich., and is made up of approximately 8,600 diverse employees who apply their knowledge and skills in manufacturing facilities, engineering centers, joint ventures, distribution centers and global offices in 19 countries. Meritor common stock is traded on the New York Stock Exchange under the ticker symbol MTOR. www.meritor.com