FENTON, Mich. — Webasto North America, a leader in equipment and vehicle heating and cooling solutions, announced today the introduction of its new Thermo Top Evo coolant heater for the school bus market.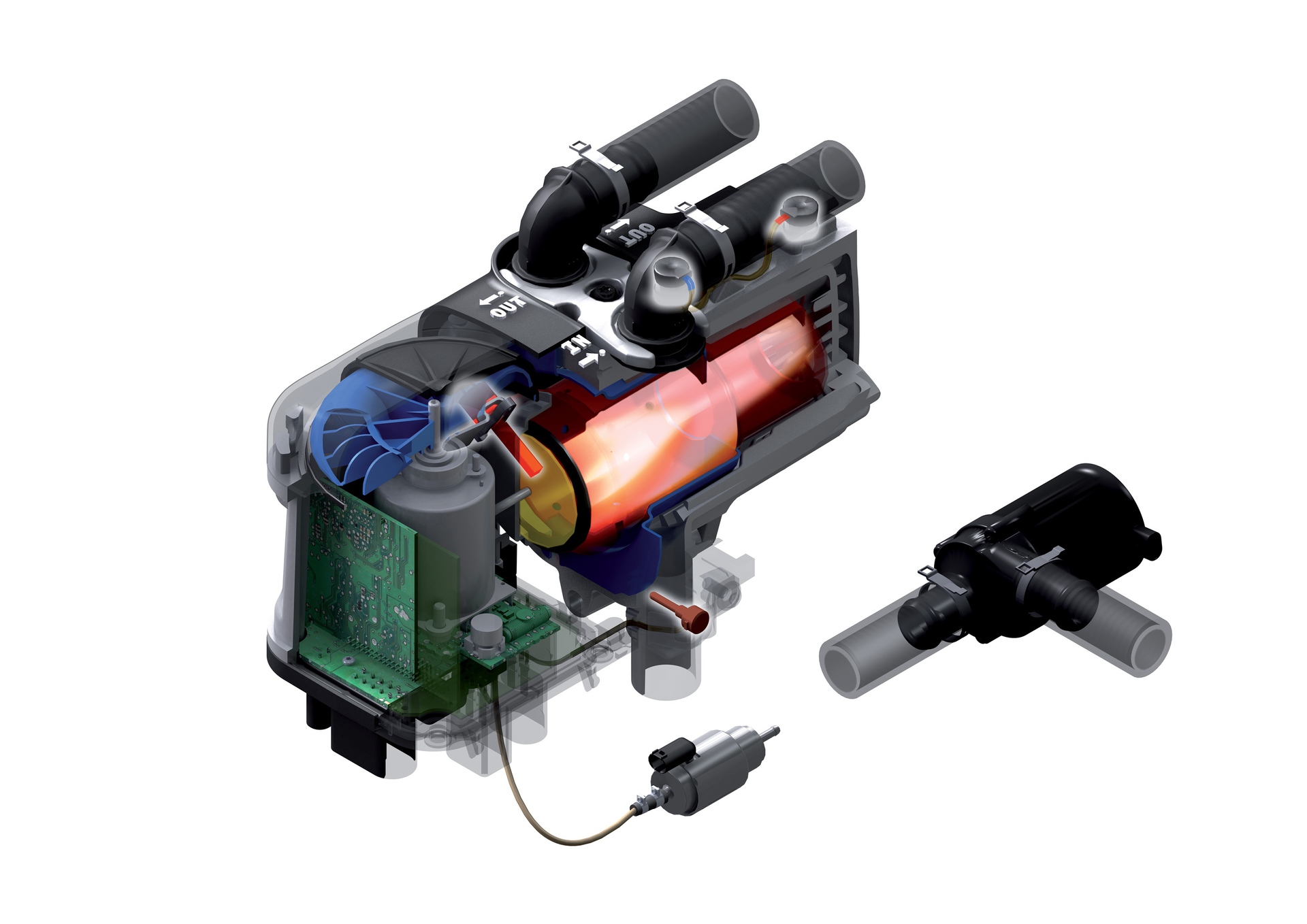 The Thermo Top Evo is the latest in a long line of proven engine-off heating technologies from Webasto. It operates directly from diesel fuel that is drawn from a school bus' primary fuel tank.
"By using the Webasto Thermo Top Evo pre-heater, school bus fleets can save fuel by reducing idling time, warming engines so they start easier and by avoid extended engine warm-up times," said Don Kanneth, aftermarket sales director for Webasto North America. "Most important, however, is that the Thermo Top Evo helps school bus fleets reduce maintenance by reducing the strain on emission control devices, like DPFs."
The Thermo Top Evo is more flexible to install, more intuitive to diagnose, and features a quieter heater and fuel delivery system. With its efficient 8,600-17,200 BTU/h (2.5–5.0 kW) range and ultra-low power consumption, the Thermo Top Evo is more than capable of pre-heating a wide range of vehicle types, from light-duty commercial vehicles to school buses to heavy-duty trucks.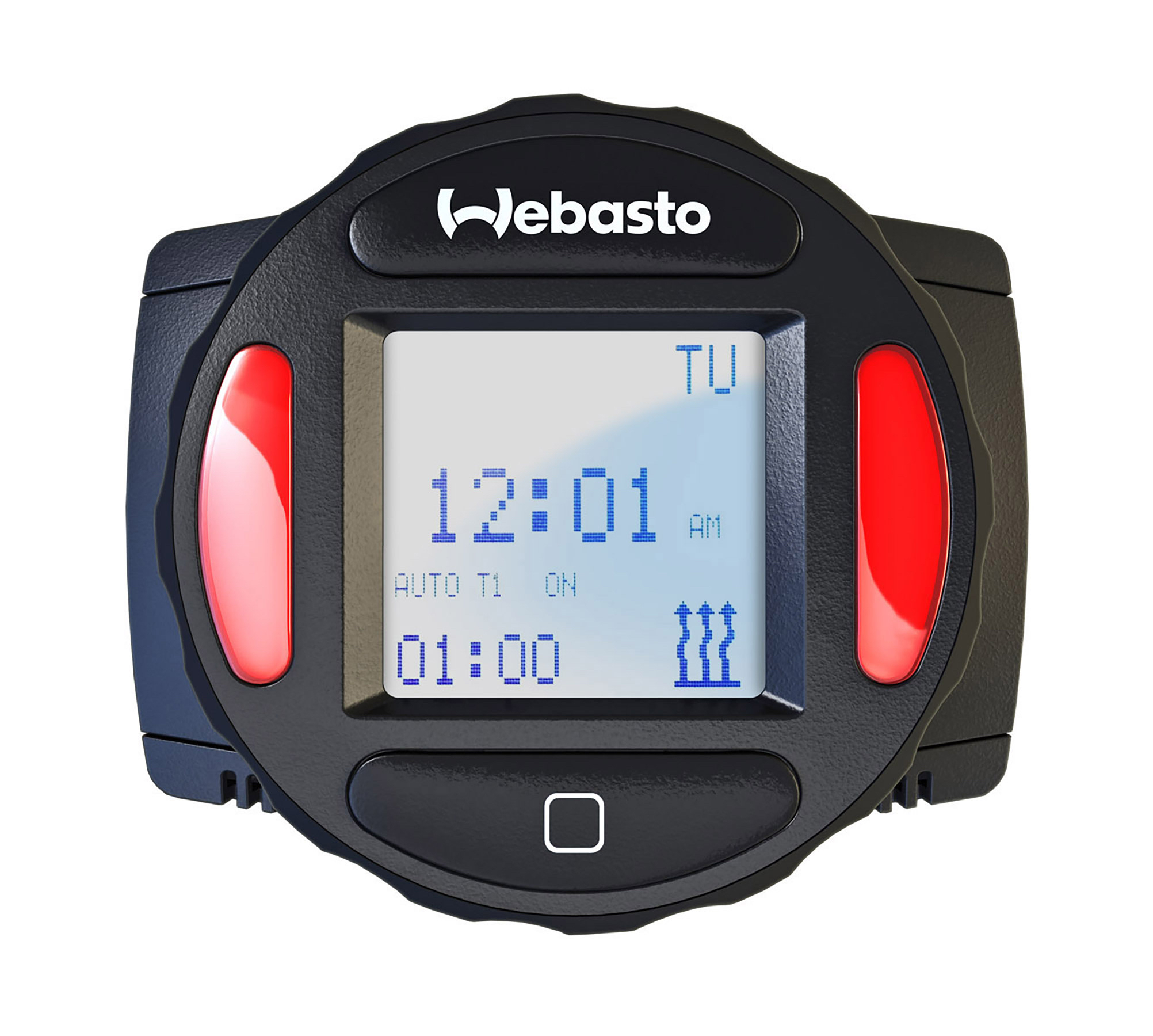 The Thermo Top Evo's compact size and new features make it perfect for installation in vehicles with limited space. Its coolant inlet and outlet ports at the top of the heater can rotate up to 180 degrees, which offers greater flexibility for routing coolant lines.
The Thermo Top Evo also displays simple fault codes at the controller without the need for ancillary equipment or software. This feature enables the school bus driver to identify the specific fault category while on the road and to make the necessary adjustments. The Thermo Top Evo can be controlled manually or programmed to turn on in advance via Webasto's SmarTemp Control fx 2.0, so the engine is pre-warmed when the driver arrives.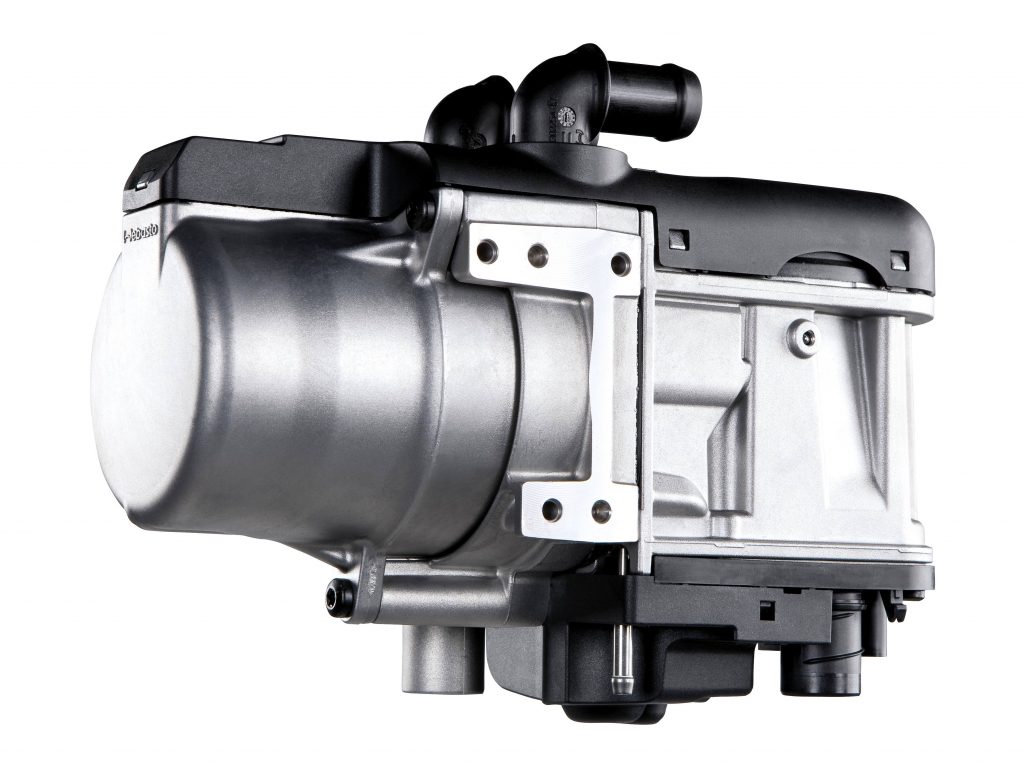 With a pre-warmed engine, school bus drivers can start their engines with ease on even the coldest mornings. Because the engine coolant is already warm, the vehicle's heating system and defroster produce warm air immediately. Not only will school bus drivers begin their routes more quickly with a Webasto Thermo Top Evo, but students will also be more comfortable because the bus's interior will warm far more rapidly.
"Idling the school bus to warm the engine is not just inefficient, it creates a significant amount of noise pollution," Kanneth said. "The Thermo Top Evo includes advancements in its fuel delivery system design, and its new DP 42 fuel pump utilizes half-stroke technology that makes it up to 20 percent quieter than previous fuel-operated heater systems."
Many of the Webasto fuel-operated heater products are listed under the "Verified Idling Reduction Technologies" category by the EPA SmartWay Program. Webasto coolant heaters are extremely fuel-efficient, helping achieve optimal engine starting temperatures while reducing engine wear, fuel consumption and exhaust emissions. A Webasto engine pre-heater also delivers a fast ROI in the form of improved fuel cost savings and reduced DPF maintenance.
"In my opinion, Webasto has the best products and technical support, service network, and quality reputation on the market. We call it 'Genuine Webasto,'" Kanneth said.
To learn how to specify the Webasto's Thermo Top Evo, please visit:
www.webasto.com
About Webasto
The Webasto Group is a global innovative systems partner to almost all automobile manufacturers and among the top 100 suppliers in this industry sector. The company's product portfolio comprises a broad range of roof and heating systems for every type of vehicle, and all drive types, as well as battery systems and charging solutions.
Webasto has a strong position in the aftermarket, providing dealers and end customers with customized solutions and services relating to thermo management and electromobility. In 2018, the company generated sales of 3.4 billion euros and had over 13,000 employees at more than 50 locations (with over 30 of these being manufacturing plants). The headquarters of the company, founded in 1901, is located in Stockdorf near Munich in Germany. www.webasto.com / www.twitter.com/WebastoGroup