Mike Simmons, senior transportation manager of the Arkansas Department of Education for the last 16 years, announced he is stepping down from his position and retiring from the industry, effective Dec. 31.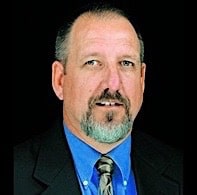 Simmons said he accepted a position with the Arkansas Game and Fish Commission. So while retirement for most people would consist of some form of relaxation, for Simmons, "There actually won't be any free time."
He added that the opportunity to join the state's wildlife agency was too good to pass up, though he will miss the people he worked with in student transportation along with "being able to make things better for the kids in Arkansas."
Simmons started his career in risk management for school districts in 1984. When the senior transportation manager position opened in 2000, Simmons said he saw it as a tremendous opportunity, and since then, he built a program that brought accountability to the state's transportation community.
"When I came on board this office consisted of two people," he told STN. "I was able to convince the powers that be to allow me to hire staff and start an inspection and driver trainer program that actually held people accountable. Prior to that, the schools self-inspected their buses."
In addition to serving as the state director for Arkansas and executive director of the Arkansas School Bus Mechanics Association, Simmons served as president of the National Association of State Directors of Pupil Transportation Services in 2011 and 2012. One of his lasting impacts on the NASDPTS is that the National Illegal Passing Survey began under his tenure.
"As president of NASDPTS, I worked very hard to bridge some gaps between the three associations so we could all work toward common goals even though we all three have different views," he said. "That was mainly a continuation of what (past-presidents) Derek Graham and Charlie Hood started before me."
Simmons' retirement will also make him relinquish his role as the south regional director on the NASDPTS board of directors. Hood, now executive director of NASDPTS, said association bylaws will dictate Simmons successor in the new year.
At this writing, the Arkansas Department of Education had yet to name Simmons' successor.