Conditions in the Midwest are so bad this week, that even the U.S. Postal Service begged for mercy from the frozen arctic conditions, and canceled all mail deliveries in 10 states. School buses for the large part were also sidelined amid widespread school cancellations.
---
---
According to FoxNews on Wednesday, "Governors in Illinois, Wisconsin and Michigan declared emergencies as the worst of the cold threatened on Wednesday, as hundreds of public schools and several large universities from North Dakota to Pennsylvania canceled classes."
Robert T. Pudlewski, the retired VP of fleet operations, procurement and maintenance for Laidlaw, lives near Buffalo, New York, where the temperature Wednesday was -1 degrees, with a wind chill of -25 and two feet of snow on the ground and still more to come. "As you can imagine, schools are closed until Friday in west New York. Buses are parked, and the cold has had plenty of time to soak into the depths of the bus components," he told School Transportation News.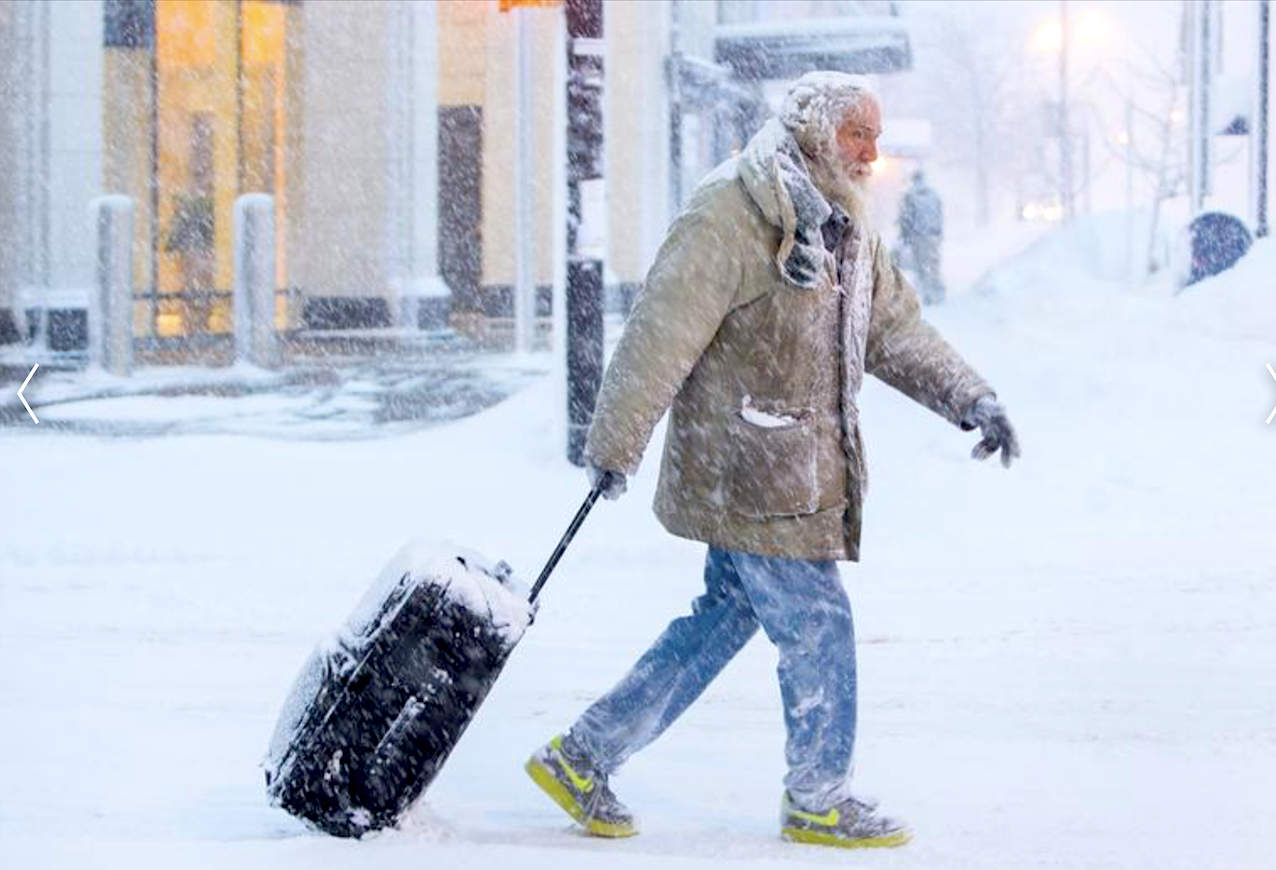 Impact on School Bus Operations
Pudlewski commented about how school bus operations deal with such extreme conditions and the aftermath. In general, he said, "Bus operators in this part of the country are usually prepared to hunker down until a break in weather allows technicians an opportunity to get out and start, to clear the depths of snow, and get the fleet up and running. Most have prepared their diesel fuel bulk storage with kerosene blends, to be sure that No. 2 doesn't gel, and some use fuel additives that are hopefully approved by engine OEMs, which are poured directly into the bus tank."
However, as to be expected, batteries in this cold, "Lose effectiveness quickly, some based on age and the amount of time sitting in the cold, while others lose capabilities, due to the time sitting with a current draw that is necessary to keep the control boxes active. So, many buses may need a boost to help turn the engines over fast enough to create combustion, get started and power-up the components that are needed to recharge and create heat."
As a result, many operators have gas-powered generators that are often called "start-alls," to boost the battery cold-cranking amps. "Many cold climate operators use 100 percent synthetic oils in their engines and transmissions, to allow a reduced friction movement of the cold engine and transmission. That aids in lowering the cold cranking effort, and allows better fluid motion in the transmission."
Some regions, he said, also have engine block heaters plugged-in, while others use auxiliary-powered chassis-mounted bus coolant heaters.
Pudlewski stressed that "Keep in mind this is a way of life in this climate, so it is hard to imagine that operators in this climate are not prepared for these surprise conditions. It just takes extra unplanned time and effort to restart the fleet after weather like this hits. But it is made much easier if operators use past experience, and the products I mentioned, to help get the fleet going again."
National Picture Emerges of Miserable Conditions
At CNN.com, they are talking about the "coldest air in a generation," as reporters wrote, "As of Wednesday morning, roughly 224 million people—that's more than 7 in 10 Americans—were experiencing below-freezing conditions, and more than a fifth of the country was enduring below-zero temperatures. It's only getting chillier. Meteorologists predict at least 40 record lows will be set in the Midwest and Northeast after sundown Wednesday, including in New York and Washington, which are expecting single-digit temperatures."
At Reuters.com, reporters said that "Classes were canceled Wednesday and Thursday in many cities, including Chicago, home of the nation's third-largest school system, and police warned of the risk of accidents on icy highways."
At the National Weather Service, officials said, "Plunging temperatures combined with gusty winds is producing dangerous wind chills across a significant portion of the Upper Midwest and Ohio Valley. The arctic front that ushered in this extremely bitter air mass will sweep through the eastern states today. Snow Squalls along the front, and rapidly falling temperatures and wind chill with Lake Effect Snows will occur after this frontal passage."
Queen Elsa Fans Didn't Find Humor in Weather 'Arrest'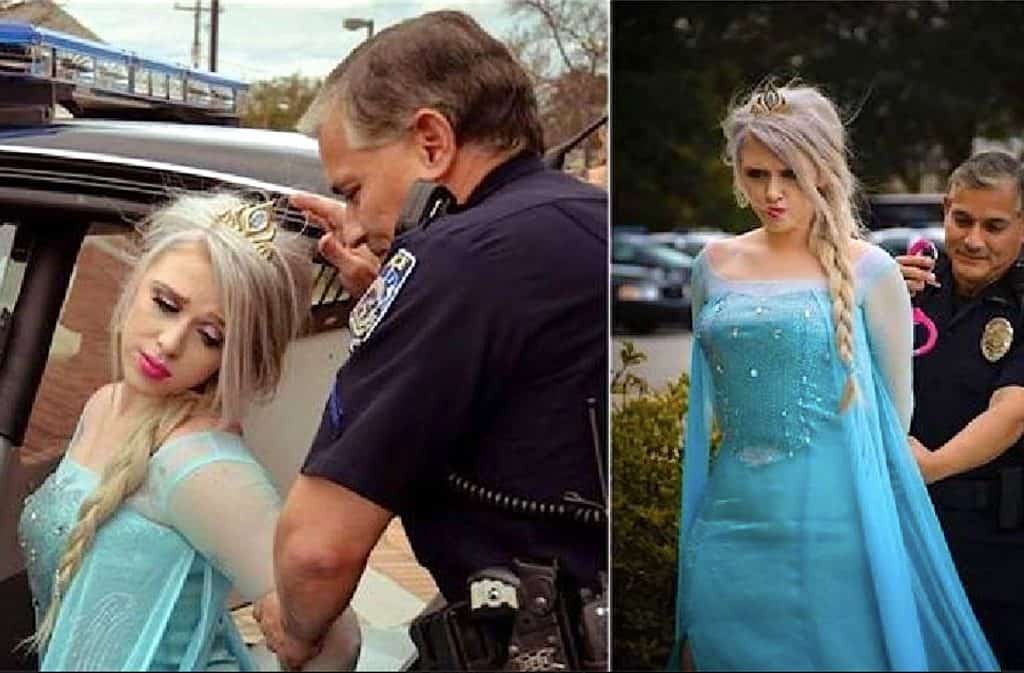 Even in the City of McLean in Illinois, the police department jokingly placed under arrest Queen Elsa from the movie "Frozen," because of the onslaught of extreme frozen temperatures. Police officials there wrote on their Facebook page, "Due to the EXTREME COLD weather, all criminal activity and acts of stupidity and foolishness have been canceled. Even Elsa has been placed under arrest with NO BOND until further notice."
However, given the extreme temperatures and apparent short tempers in the online fandom world, the police department was forced to quickly post the following apologetic explanation a few hours later: "ATTENTION: Good morning. Apparently there has been an uproar of our most recent post of an Elsa character being taking into custody. Please note, we posted these pictures along with an explanation in reference to the very severe/dangerous cold weather that we are experiencing in Illinois. The pictures were actually taken by the Hanahan Police Department in South Carolina that we found on the internet. We were looking for pictures to show how cold it was getting and wanted to do something to rise up everyone's spirit. We can't take credit for the pictures. Sorry about the confusion. We had no intention of taking credit for the pictures posted and was just trying to lighten the mood for everyone. Again, we apologize for any confusion. Please be safe, stay warm and God Bless."
---
---