Hillsborough County Public Schools in Florida is mourning the death of a long-time school bus driver, who was killed in an automobile crash as she drove to work to start her final school year before retiring.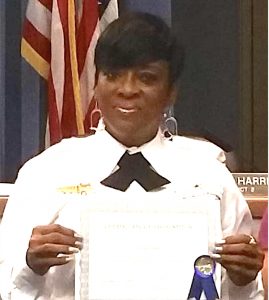 Cynthia Gibson was about a half-mile from the Hillsborough County Public Schools Transportation Facility on Monday, the first day of the 2019-2020  school year, when she was killed.
Gibson, who was a driver for the district for over 30 years, was known by the nickname "Ms. Cherry." James Beekman, general manager of transportation for Hillsborough County Public Schools, said she was a friend and mentor to many people.
Beekman confirmed that Gibson was planning on retiring at the conclusion of this school year.
"I was blessed with spending many hours talking bus world with her, only to gravitate into conversations about the love she had for her family and her transportation family," Beekman said. "No words can describe the shock of what most of us are feeling."
Beekman added that Gibson was a personal friend as well as an employee, and she had a love for her transportation family. The district made grief counselors available to staff and students.
"Please keep her family, especially her grandkids, in your prayers. Their world changed forever today," Beekman said in a statement.