Grant Reppert, the retired director of transportation for Gwinnett County Public Schools in Lawrenceville, Georgia, died on Nov. 27, 2019. He was 68.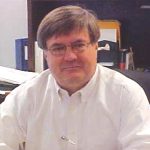 Reppert was being treated for cancer for about a year prior to his death.
Reppert was born Ronald Grant Reppert on Sept. 25, 1951, in Washington, D.C. He was a member and past president of the Georgia Association for Pupil Transportation (GAPT). He also served on the board of directors for the National Association for Pupil Transportation (NAPT), representing the southeast U.S.
He was one of two recipients of the 2005 NAPT Continuing Education Award that was sponsored by Thomas Built Buses.
Reppert joined TransPar Group of Companies in May 2016, following his retirement from Gwinnett County Public Schools, the largest district in Georgia. In that role, Reppert consulted with the Hawaii Department of Education and Nashville Public Schools.
He also taught professional development courses on school bus routing and scheduling.
GAPT said in a statement on its Facebook page that a memorial service was held on Jan. 8 at the Cathedral of Christ the King in Atlanta. Reppert was buried at the Georgia National Cemetery.
He is survived by his wife Helen, two sons, a daughter, grandson, and numerous other family members.
In lieu of flowers, donations can be made in Reppert's name to the Mercy Care Foundation or Emory University.