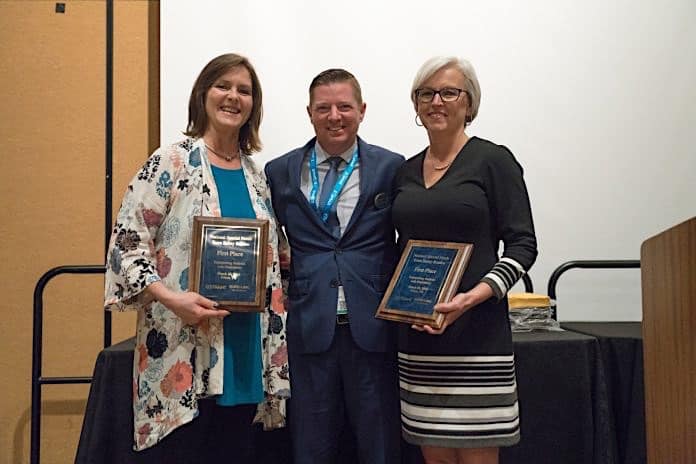 FRISCO, TEXAS — Anna Webb and Shari Fulner of Brownsburg Community School Corp. west of Indianapolis took home the top prize from the TSD Conference roadeo competition.
The veteran school bus drivers—Webb has driven for 24 years while Fulner has driven for 18—and two-time state champions said Saturday during the roadeo banquet that they are hanging up their competition keys, so other teams have a chance to compete.
"We're going out on top. We're pulling a Peyton Manning," said Webb, referencing the retired NFL quarterback.
Fulner said the biggest challenge was overcoming nerves.
"You get a little frazzled, the anxiety gets going," she explained.
Meanwhile, Fulner said the evacuation event was the most intimidating for her.
"You go in totally blind. You have no idea what you're going to face, or how it's going to roll out, or how your kids are going to react," she added.
She and Webb competed at TSD last year, but finished just shy of making the top three.
This year, they earned a total score of 908 points, 50 more than the next closest team of Jem Seng and Linda Johnson of Frisco ISD, which hosted the Roadeo at the district's Transportation West facility located a few miles from the conference hotel, the Embassy Suites Dallas-Frisco.
Danielle Japps and Renee Ferrari of Fulton County Schools in Atlanta finished in third place in their first year of competing at the national level.