Next Generation School Bus Communications
School bus drivers play a vital role in keeping children safe on their way to and from school and extracurricular activities, and their role involves much more than transportation safety. They are student trackers, first aid providers, and peacekeepers. With the responsibility that rests on their shoulders, there's never been a better time to integrate unified communication tools so bus drivers can efficiently connect with teachers, school administrators, bus dispatchers, and police and security in the event of an emergency or crisis.
"The connected school bus combines safety, security, and network access for fast response so you know what your buses are doing, where they are, and whether or not a student is on the bus," explained David Gottlieb, owner of Goosetown Communications.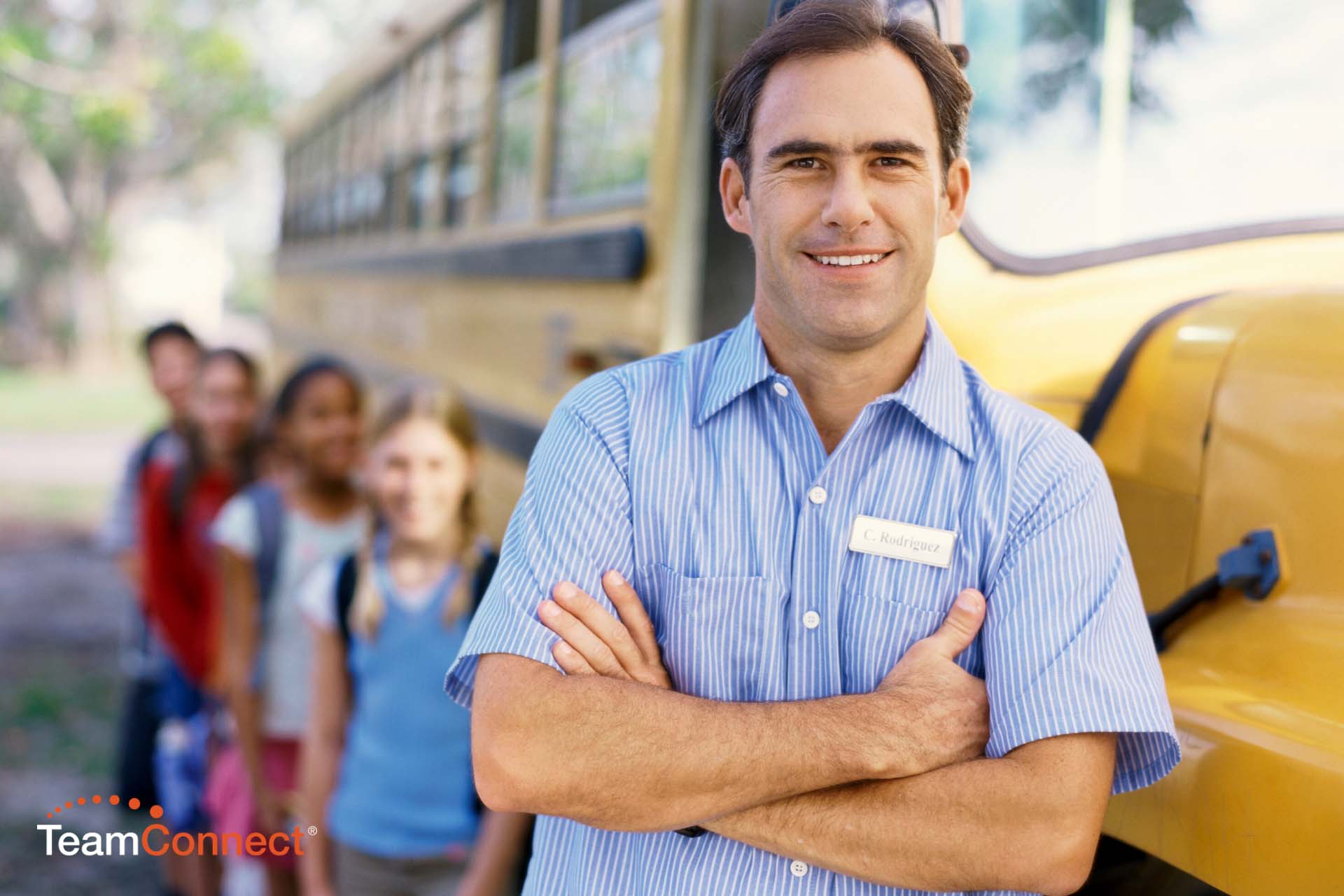 With the TeamConnect® Push-to-Talk technology over Cellular (POC) application, the ability to offer your drivers a world-class communications solution is now easier than ever. TeamConnect combines instant group or one-on-one communication with advanced messaging features, GPS location services and the power of America's largest, crystal-clear, 4G LTE cellular network to offer your drivers a revolutionary communications experience.
Our American-made software application is designed to operate on most Android and iOS phones, in addition to being offered on select ruggedized purpose-built phones and tablets which are custom-designed for school bus installations and requirements.
Watch the video below to see how it can work for you. (Article continues after video.)
Communicate With and Track your Fleet Instantly
With the convergence of voice and data solutions nowadays, it isn't just a voice solution that will ensure the safety of your children. Accurately knowing the location and status of your vehicles is becoming crucial to fleet optimization and student safety.
TeamConnect now enables you to have a unified school communications system that links schools, bus drivers, parents, dispatchers, and school administrators. With the push of a button, you can save critical time discovering if a student is not at a bus stop, finding out where your vehicles are, or sending a message to dispatch.
Comply With Federal Driver Distraction Laws
With the proliferation of driver distractions, choosing a push-to-talk solution that complies with FMCSA and DOT regulations is now more important than ever. As student and driver safety concerns have increased, so have restrictions for hand-held devices for drivers. Although traditional two-way radios are an accepted form of communications for commercial drivers to use, they are limited due to coverage and design issues.
TeamConnect purpose-built Sonim® and Cat® PTT phones or Samsung tablets with our GPS Lockbox PTT solutions include a palm mic that ensures compliance with the FMCSA and DOT distraction laws so your school bus drivers can easily and safely communicate with multiple drivers, dispatchers, or other school personnel.

Use Your Existing Samsung Tablet
In addition, there is a trend toward the adoption of tablet-based solutions to increase efficiency and safety. Tablets are being used today to enhance routing and student tracking capabilities.
Did you know you could add our world-class application to most Samsung tablets? Coupled with the innovative GPSLockbox™ solution, you can now convert your tablet into a powerful two-way communications device. This system also includes the world's first temperature regulated cradle system designed specifically for vehicle applications like school buses. It includes a patented charging and temperature regulation system to ensure your tablets work no matter the temperature or time of day.

Pay Less for More
Push-to-Talk over Cellular devices greatly eclipse the traditional Land Mobile Radio (LMR) systems when it comes to network coverage, as well as price. For less than the price of a traditional LMR subscriber, you can now empower your fleet with all the features of TeamConnect's world-class solution. With most plans starting at less than $1.00 per day, contact us to see how TeamConnect can bring your communications system to the next level.
To schedule a consultation to see TeamConnect in action, contact our nation-wide distribution partner Goosetown Communications or check us out on the web at www.teamconnectusa.com.