When I was in-house counsel for the district, I tried to make it a practice to follow up verbal discussion with a short email depicting what we had discussed. I began the practice only after having my "words" come back to me as gospel, when I hadn't said – or at least meant – what the listener had heard.
At the Transporting Students with Disabilities and Preschoolers National Conference in Frisco earlier this month, I was reminded of the importance of language. What you say can make such a difference.
The first story is one I heard from an attendee in one of my sessions. When a driver, whose primary language is not English, called dispatch to complain that a student had insulted him, the dispatcher heard, instead, that a student had "assaulted him." The dispatcher immediately called 911, law enforcement arrived in force, and the "molehill" became a "mountain" quite quickly.
We know that parents react quite differently to the word "harness" than they would to "safety vest." The federal government has, over time, become more sensitive to the reactions of students with special needs and their parents by changing the Education for All Handicapped Children Act (Public Law 94-142, enacted in 1975) to the Individuals with Disabilities Education Act (IDEA, 1997). In 2010, with little fanfare, President Barack Obama signed legislation known as "Rosa's Law" requiring the federal government to replace the term "mental retardation" with "intellectual disability" in many areas of government.
When I referred at the TSD conference to "mufky pufky" meaning (to me, anyway) "hanky panky" of a sexual nature between students, I got a big laugh and a request to tell the world about my creative term. When I googled the phrase just now to see where I got it, I saw a 1965 birthday wish from one person to another, lovingly sending "Mufky Pufky and Ish kabibels" to the birthday girl, and a reference in a language that I don't know but that sounded like something my grandmother from "the old country" would have said.
Words can be fun, mis-leading, provocative, and insulting – or is that, assaulting. Let's all keep that in mind as we talk with family, colleagues, parents, and especially students.
Editor's note — Reprinted with permission from the blog ClearanceLights.
---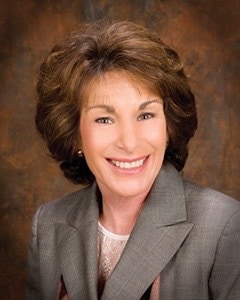 Peggy Burns is the former in-house counsel for Adams 12 Five Star Schools in Thornton, Colo., and currently owns and operates Education Compliance Group, Inc., a legal consultancy specializing in education and transportation issues. She is also a frequent speaker at national and state conferences and is the editor of the publication Legal Routes that covers pupil transportation law and compliance.