There are many industry suppliers—both original equipment and after-market manufacturers, plus individual fleet operators—that are marketing their products, systems, and software to improve the school bus transportation program's "uptime," especially in terms of vehicle performance. Each have a sound basis for contributing to improving what was once exclusively called "in-service."
Most use integrated diagnostic recording systems, software and back-office support that are designed to measure performance. We are now seeing with today's highly technical school bus operations and maintenance processes from industry suppliers not only a focus on the maintenance uptime contribution but also measurement of the impact that people, training, facilities, equipment, supplies, and vehicle types have on system uptime.
The optimal goal is to achieve systemwide, 100-percent functional uptime by using metrics to measure every aspect of the student transportation program against planned objectives. Those objectives are effective management and compliance of the operating budget, human resources, training, labor utilization, vehicle, routing, and maintenance.
School bus operation uptime can only be effectively measured by using a series of metrics that represent the percentage of time that all elements of the school bus transportation program are successfully operational. This means establishing accurate baseline goals for functional transportation department program metrics—operations, maintenance, purchasing, etc.—and measuring performance against those metrics. Identifying your goals is the key to successful program management.
School bus uptime success goes well beyond just measuring the transportation program's service policy and procedure compliance. Measuring uptime includes the quality of parts and lubricants that are used in keeping the bus on the road and achieving the lowest vehicle life cycle maintenance cost.
If you have attended any industry trade shows recently, you would have seen an emphasis by OEM suppliers on the newest vehicle technology of integrating electronic recording capability of their vehicles with the support they provide. These capture and organize the many types of data the vehicle can provide—all with the capability to help achieve the goal of improving uptime.
These systems may also offer compatibility with after-market software that is capable of bus routing and human resource monitoring.
Unprecedented Changes
Fleet operations staff, drivers and maintenance professionals are faced with new technologies and decisions in a rapidly advancing environment. While fleet tracking has been around for many years, new technology has unprecedented detail and predictive capabilities. It enables greater control over safety, compliance and cost.
Hundreds of fleet monitoring software apps are designed to reduce your costs that are necessary to support your organization's return on investment (ROI). However, when the initial vendor evaluation process is not thorough, complications, as well as scope-creep, time-creep and cost-creep can trickle into the implementation phase.
Make sure you wholly understand what you need, compared to what your software vendors offer. Failing to do so can drastically damage your ability to achieve your goal. At the very worst, this type of experience can lead to the costly decision of abandoning the project and missing out on a major opportunity.
Many of these issues can be easily avoided when you lead with a thorough vendor evaluation process. It is critical to ask the right questions. This ensures you are not only selecting the best solution but also the best fit that is right for your business needs.
The following several questions will help to start your organization's evaluation process:
What Will We Solve?
Gather all of the staff that can impact the outcome and ask for input to identify the key metrics or issues that you are trying to solve with the system software. For example, if the key objective is increased uptime for equipment, then the system software that is selected must also tackle uptime management. If safety and reliability metrics are key, then the system software must have the functionality to support monitoring safety requirements.
Will It Integrate With Existing System Software?
Once your team has identified the key requirements, it is vital to determine which other remote or back-office systems must be connected to the software. This can optimize the flow of data between all required applications, and it includes the assets, monitoring systems, vehicle telematics, human resources, accounting software and so on. Be careful not to be sold on system software that is near the end of its life. If the technology is no longer supported, the software will not be easy to service.
Which System Is Our Industry Using?
The best way to obtain a clear answer about which system software is working the best is to ask fleets like yours. Reach out to your friends and colleagues across the industry, visit trade shows, find out which software applications they put to work and why. Then, ask how these are working for them. Also, ask supplier sales representatives for case studies and testimonials from existing customers.
A truly powerful software solution should come with a group that supports you through all of the issues that are part of introducing the new system software. Be sure that implementation plans, services, previews, training, and 24/7 support, are available from the vendor. A lack of these services can often be a signal that there could be a lack of future support.
---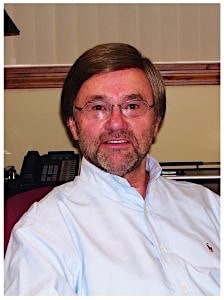 Bob Pudlewski is the retired vice president of fleet operations, procurement and maintenance for Laidlaw and is a member of the National School Transportation Association Hall of Fame. Reprinted from the January issue of School Transportation News.