PORTLAND, Ore. — Daimler Trucks North America, LLC. (DTNA) announced on Jan. 14 that Sean Waters has been promoted to the newly-created role of VP of product compliance and regulatory affairs. Waters most recently served as the director of product compliance and regulatory affairs for DTNA.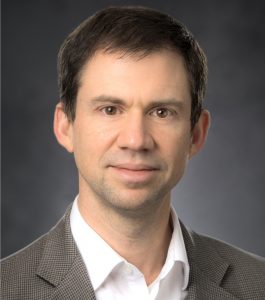 In his new role, Waters will continue to work with regulatory agency leadership on standard-setting initiatives for commercial vehicles, including medium- and heavy-duty engine emission certification, vehicle greenhouse gas regulations and safety compliance. Waters will also oversee compliance and regulations for DTNA's portfolio of export products.
"Sean has a wealth of experience and understanding of the complex regulatory framework under which we operate. His enthusiasm and his commitment to DTNA's vision have proven invaluable," said Roger Nielsen, president and CEO, Daimler Trucks North America. "His continued leadership will help drive us into a new era of mobility, further our environmental and safety initiatives and move our enterprise toward a more sustainable future."
Waters currently chairs the Truck and Engine Manufacturers Association, where he advises on scientific and technical aspects of programs about commercial truck emissions control strategies and safety technologies. He also serves on the advisory board for the University of California Davis STEPS (Sustainable Transportation Energy Pathway) program and is a member of the Oregon Department of Transportation Task Force on Autonomous Vehicles.
Waters is a 14-year veteran of DTNA who has served as director of compliance and regulatory affairs since 2011. Prior to that, he served as general corporate counsel beginning in 2006. Waters earned a J.D. from the University of Oregon School of Law in 2000.
About Daimler Trucks North America
Daimler Trucks North America, LLC., headquartered in Portland, Oregon, is the leading heavy-duty truck manufacturer in North America. Daimler Trucks North America produces and markets commercial vehicles under the Freightliner, Western Star and Thomas Built Buses nameplates. Daimler Trucks North America is a Daimler company, the world's leading commercial vehicle manufacturer. https://daimler-trucksnorthamerica.com/contact-us/