What many STN EXPO Reno attendees were made privy to last summer is now official: Bud Fears, Q'Straint/Sure-Lok's Midwest regional sales manager is retired after 35 years in the school bus industry.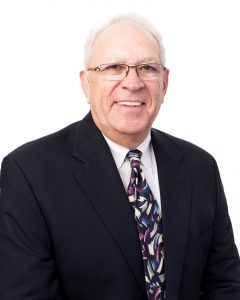 Fears' retirement went into effect at the beginning of this year.
He first joined the school transportation industry in 1985, when he began working for Transpec, a manufacturer of school bus roof hatches, stop-signs, crossing gates and energy-absorbing bumpers. In 2007, Specialty Manufacturing acquired the company, along with school bus flooring manufacturer Pretoria, and formed the new holding company SMI Global. Fears continued with the new organization by selling Transpec products.
Editor's Note: The investment firm, Sterling Group, acquired SMI in 2013 and then formed Safe Fleet.
It was in 2009 that Fears joined Q'STRAINT/Sure-Lok as the Midwest regional manager for the school bus and para-transit markets. During this time, he worked with school districts, bus drivers and vehicle dealers, conducted training programs, and fielded questions on the proper use and care of the products.
Mike Grom, Q'STRANT/Sure-Lok director of sales for the mobility, school bus and para-transit segments, called Fears one of the best people he has worked with. "He has done so much for our industry and will definitely be missed by everyone that he has touched along the way," Grom added in a statement this week.
Added Jim Reaume, the company's director of national transit sales, "Bud always represented the company with the utmost professionalism and integrity. He was also determined to find new ways to help his customers ensure that their students were safe and secure every time they traveled on a school bus."
Fears was a staple at industry trade shows over the past three decades, including the TSD Conference and last year's inaugural STN EXPO Indy, which are located in his sales region. Q'STRAINT/Sure-Lok sponsored and continues to sponsor several STN conference events, including the school bus roadeo that takes place during the TSD Conference. This year's event is scheduled for March 21 in Frisco, Texas.
Last summer, he also presented the 2019 Peter J. Grandolfo Memorial Award of Excellence during the STN EXPO Reno to Diana Hollander, the now-retired Nevada state director for pupil transportation. It was at this event, sponsored by Q'STRAINT/Sure-Lok since its inception in 2007, that he first publicly announced his impending retirement.
"I always appreciated the fact that Bud made it a point to stop by my office every time he was in Nevada to provide me with product updates, answer technical questions, and share meaningful input on critical pupil transportation issues," said Hollander, who recently retired from the Nevada Department of Education after 23 years in the school bus industry.
---
Related: Hollander Receives the 2019 Grandolfo Award at the STN EXPO
Related: Nevada Director for Pupil Transportation was 'Eaten for Lunch' at First
---
Prior to his school transportation career, Fears was in the U.S. Air Force for four years, where he concluded his service with the rank of sergeant. He plans to take his passions full-circle in retirement by helping military veterans, but Fears has yet to decide in what capacity.
He also competes at classic car shows.
When asked what he'll miss most about the industry, Fears told School Transportation News, "The people, both the customers and the colleagues. And being interactive with the whole industry."