TROY, Mich. — Meritor, Inc. (NYSE: MTOR) received the Daimler Supplier Award for outstanding performance in quality, it was announced on Feb. 18.
"During the peak 2019 North America commercial vehicle market, Meritor supplied Daimler with 1.3 million axles, brakes and drivelines—all with incredible quality and a low defect rate based on parts per million," said Marcus Schoenenberg, vice president of Global Procurement for Daimler Trucks & Buses. "It was a job well done."
Jay Craig, CEO and president of Meritor, said, "We're honored to be recognized by Daimler, which has a global reputation for delivering quality products to its customers. This award reinforces Meritor's standing as a company that is committed through its M2022 strategic plan to exceed customer expectations and develop innovative product solutions for the commercial transportation needs of the future."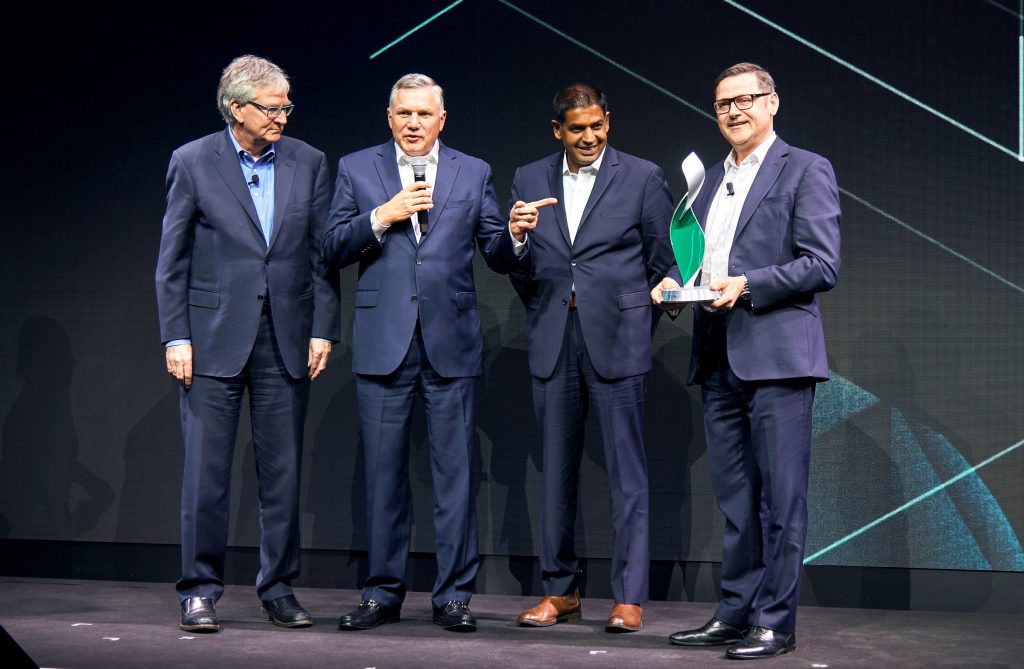 About Meritor
Meritor, Inc. is a leading global supplier of drivetrain, mobility, braking and aftermarket solutions for commercial vehicle and industrial markets. With more than a 110-year legacy of providing innovative products that offer superior performance, efficiency and reliability, the company serves commercial truck, trailer, off-highway, defense, specialty and aftermarket customers around the world.
Meritor is based in Troy, Mich., and has about 9,100 diverse employees who apply their knowledge and skills in manufacturing facilities, engineering centers, joint ventures, distribution centers and global offices in 19 countries. Meritor common stock is traded on the New York Stock Exchange under the ticker symbol MTOR. www.meritor.com