WAYNE, Mich. — An award-winning mobile app that is designed to help students avoid waiting too long outside for the school bus is being introduced in Michigan by the Wayne Westland Schools District. The rapidly expanding mobile application helps improve how students, parents and school administrators manage the daily bus commute.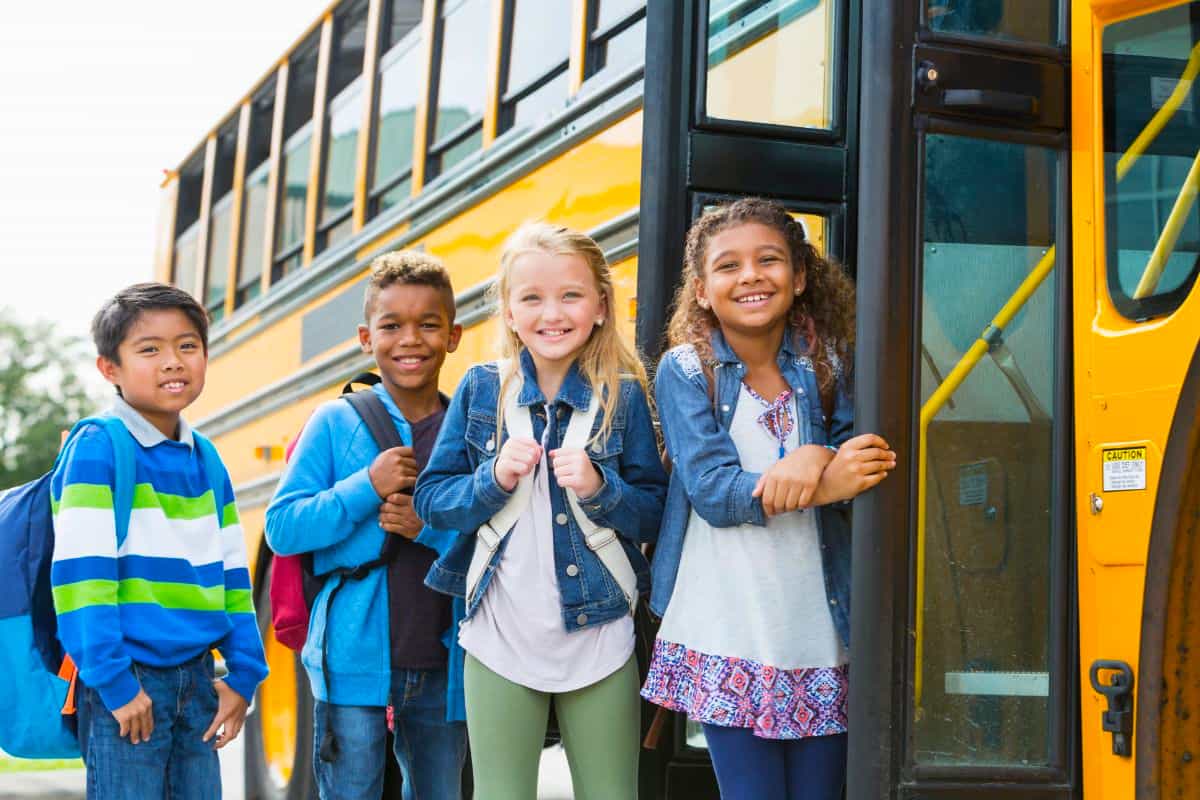 Parents may never have to ask again, "When does the bus arrive?" thanks to "Here Comes the Bus." It can connect and protect students, parents and school administrators.
The school district is partnering with Synovia Solutions to integrate a suite of digital tools on the districts' 87 buses, so it can improve safety, enhance service and save the district money.
The GPS-enabled fleet tracking solution is powered by hardware that is installed on the school buses. The proprietary software was developed by the Indiana company that now serves approximately 1,100 customers nationwide, including some of the nation's largest school districts.
Wayne Westland is among the latest school districts nationwide to adopt the mobile application and smart fleet technology that will deliver real-time tracking of the school bus location. It also provides email and push notification alerts, to ensure that students and parents arrive at the school bus stop on time.
Launched in 2015 by Synovia Solutions following more than a decade in the school bus fleet tracking industry, the free mobile app has more than 1 million downloads. It has earned 4.6 stars in the Apple App store, with more than 48,000 reviews and growing.
"We know from our daily lives in Indiana and from working with districts across the Midwest that winter weather presents some real challenges for parents and students when it comes to waiting too long for the bus," said Jon King, senior VP of operations at Synovia Solutions.
"We're pleased to have earned the trust of Wayne Westland, and hope parents around greater Detroit and all of Michigan will see the benefits of our solution."
The school district said the Synovia integration will help its drivers and student riders enjoy a better user experience. The app promises to take the stress out of parents' morning and keep students protected from harsh winter weather.
The collaboration with Wayne Westland marks the first time Synovia has integrated the Polyplot mapping system into its routing software.
The Polyplot Mapping System provides a unique and powerful tool that is designed for school districts to be able to analyze student information interactively and graphically.
The Polyplot system is used by more than 110 school districts across Michigan. The system can be used in building/classroom utilization studies, boundary analysis, voting precinct information or any other map-oriented study.
"We recognize the importance of being able to work with a diversity of routing systems and are excited our team has been able to collaborate with Polyplot to deliver this solution for Wayne Westland," King said. "This integration will allow us to expand our industry-leading technology to more districts in Michigan, and allow more students to enjoy a safer and more predictable school bus experience."
About Synovia Solutions, LLC.
Based in Indianapolis and founded in 2012, Synovia Solutions, LLC. provides GPS-driven fleet intelligence applications to increase savings, enhance safety and improve service. Synovia is part of the CalAmp (NASDAQ: CAMP) family of brands. Synovia's powerful web-based solution is provided on a software as a service (SaaS) platform. With a nationwide customer base in K-12 transportation and municipal fleet management services, Synovia provides fleet intelligence that delivers essential, real-time data for smarter fleet management. www.synoviasolutions.com