Trans Tech Bus, Inc. announced that South Korea students under the age of 13 are now riding to and from school on the country's first-ever American school bus, the Trans Tech SST.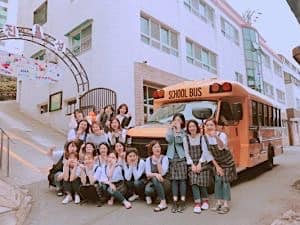 Trans Tech partnered with J.S. Alliance, Ltd., an international export distributor of U.S. origin GM vehicles, and export dealer International Fleet Sales of California. The first shipment left California in January.
Trans Tech agreed to supply 100 of the Type-A school buses per year as part of what a company spokesman characterized as a long-term deal, though the exact number of years was not disclosed. However, he pointed out that Trans Tech is to date the only school bus manufacturer able to deliver to the peninsula.
The SST models underwent a series of South Korean government tests before being approved for operation. J.S. Alliance said it chose Trans Tech because the size of the 30-passenger bus provides ideal driver visibility, maneuverability and comfort when navigating narrow streets.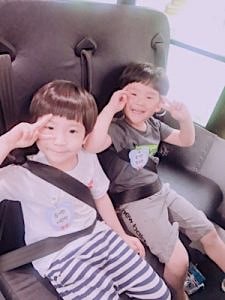 Sungwon Bae, CEO of J.S. Alliance, also cited the SST's aerodynamic design and streamlined appearance.
"This is truly a historic partnership for us, and one that will help make the ride to and from school for South Korean children even safer," Bae said in a statement. "Trans Tech makes a very safe, durable and efficient school bus—and we also felt that it was the best designed and nicest looking school bus the market had to offer."
Trans Tech engineers made subtle changes to the SST design to customize the bus for the country's school transportation system, such as reducing the height of the school bus stairs to accommodate South Korean children. Trans Tech said it also made additional modifications to local laws and regulations that included changing the exterior lighting, converting the speedometer and all other measurement gauges to the metric system and translating the stop arm signage into Korean.
However, the Trans Tech spokesman told STN that the words "School Bus" remain in English.
Other school transportation vehicles in South Korea range from vans to transit-style buses, but none of them are built to the standards of American school buses.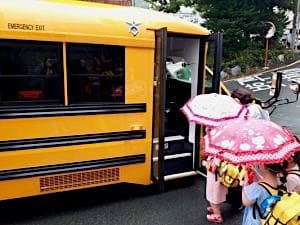 "Our main objective is to help make South Korea's school transportation system as safe as possible and to use Trans Tech school buses to accomplish that goal," added Bae. "Trans Tech makes a great bus and it perfectly meets the needs of our country."
Trans Tech President John Phraner also called the partnership with J.S. Alliance "historic," not only for the Warwick, New York company but for the U.S. and South Korea. He added that Trans Tech stands ready to deliver more school buses in the near future.