School bus camera system reliability is crucial for any fleet. But when the fleet is 254 buses strong and responsible for the safe transportation of more than 17,000 students weekly, its importance is amplified.
In December 2022, Volusia County Schools in DeLand, Florida identified reliability issues with its fleet surveillance system and commenced its search for a new, innovative, and dependable replacement. The search team was comprised of four officials: Rodney Smith, director of transportation; Christopher Boyer, fleet and finance assistant director; James Towsley, technician audio visual; and John Wilson, shop manager.
Boyer recalls, "It was to the point where maybe we should do some due diligence here and start exploring other options. We always review at least three vendors. When we purchase something like this, it's going to be a long-term investment. So, we want to make sure we get it right the first time."
Smith adds, "I explained our pain points with our previous system and basically asked, 'What do you have to offer to minimize our headaches in the district?' We want to make sure that when we get requests from schools and legal services, we're able to provide it and not look like we've got egg on our faces when we can't provide it from a system that's not functioning properly. We experienced quite a bit of that."
Quality Tested
The district tested systems from three providers. At the conclusion, the district chose REI's bus surveillance system solution that included ARMOR™ fleet management software, hardware, and an optional cloud service.
Boyer comments, "The quality of the system, ease of use, especially with ARMOR [Software Suite], and the follow-up from customer service was exceptional."
Towsley agrees, "The ease of use of the software and how to ask for those videos, distribute those videos, and the security aspects that are in place when distributing those videos were very much selling points."
The Complete Solution
At the cornerstone of the district's solution is REI's ARMOR Software Suite – a fleet management tool relied upon for its automated data and video collection capabilities. Camera systems with twelve-channel HD cellular DVRs, AHD cameras, and IP windshield cameras were integrated with the suite to capture interior views and driver POV images. For comprehensive exterior views, 360° Camera Systems were integrated. Volusia County Schools simplified their fleet management duties further with ARMOR Cloud.
ARMOR Software Suite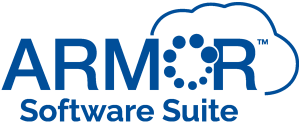 Among the suite's many flexible features utilized by the district: automated and remote video downloading, automated event notifications and driver reports, real-time view and data capabilities, real-time bus tracking, and passive and active GPS.
"We wanted it to be remote downloadable," says Boyer. "That way, we didn't have to have area managers and driver trainers go out and pull the actual hard drives because then you eliminate a failure point. And we love the live look-in functionality. It's just really great technology. Being able to look in at any given time and see what's going on is great. Anything can happen. Anyone can get on a bus, and then you have a situation. You can go right to the system and see it live."
High-definition video and data from fleet vehicles are streamed to the district's ARMOR fleet management software via a reliable cellular service provider. Users review the real-time video and data with desktop computers or access it remotely with internet-connected devices. It may be reviewed from anywhere.
Towsley expounds, "Administration can just request video instantly. So, being able to respond to something instantaneously and request its download is a paramount feature. And with diagnostics in this ARMOR system, we can actually see, in real time, a camera failure if a bus hasn't been turned on in the last 30 days."
ARMOR Cloud
Prior to their partnership with REI, the district researched the advantages of cloud computing. Ultimately, its benefits led Volusia County Schools to include ARMOR Cloud in their solution. With this optional service, REI manages all aspects of the district's ARMOR server, including updates, scalability, and security. It reduced IT resource and infrastructure needs by the district and eliminated their server management duties. The district continues to utilize the service, saving time, money, and stress.
360° Camera System
Every fleet bus was equipped with an REI 360° Camera System to provide driver-assistance views and enhance safety in bus danger zones. The exterior bus camera system's four cameras provide panoramic and bird's-eye views that are continuously recorded by the district.
Smith remarks, "Our external cameras have paid dividends when our buses have been hit. There are managers who report to those accidents. They bring a dongle, along with their laptops, and they're able to show the law enforcement officer at the scene, right then, what happened."
Even more, administration uses the system's surround views to verify the illegal passing of extended bus stop arms. Smith points out, "We do have the capability of seeing cars that run our stop signs or our stop arms. We do not have cameras on our stop arms, but we still have the capability of providing law enforcement the vehicle tag numbers."
Towsley concurs, "The 360 [Camera System] is actively monitoring, so it's always recording, whether they're driving or not. If there was a stop-arm violation, they would see a car passing on this left side of the screen."
Seamless Integration
REI's bus security cameras and DVRs supply the data and video collected by ARMOR Software Suite. The seamless integration of this hardware and software provides a comprehensive, time-saving, and easy-to-use solution for the district – one that may be accessed remotely, 24/7, with internet-connected devices.
Barbara Ivey, assistant director of operations, states, "Moving from past equipment we've used; this has been, by far, the very best and easiest to navigate. That is a plus for us."
Collaborative Installation
System installation was subcontracted to Innovative Mobile Solutions by REI. Several conversations between Volusia County Schools, the installer, and REI transpired during the four-month process.
Boyer mentions, "There was great communication. What I liked about that install was everybody talking. Everybody was on the same page. They were always quick to respond to get issues resolved. Anytime we had a concern, they sat down with us and took time to go over whatever issues cropped up."
Live Online Training
After installation, Volusia County Schools' transportation staff participated in live online training sessions. The instructor explained ARMOR's capabilities, navigation, and best practices in detail.
"We had multiple training classes with REI, a phenomenal job and they were always good with following up to see if we needed additional training. Everything was clear, concise, and very, very professional," Boyer explains.
Towsley calls out its simplicity, "The system is very easy. If we have someone new come into our organization, it would not be a huge learning curve."
Long-Term Support
Volusia County Schools received top-notch support from all parties involved. From Innovative Mobile Solutions to REI, the commitment to student safety impressed the district.
"The follow-up customer service is exceptional. I get [REI] on the phone or I get a call back in a reasonable amount of time and sometimes within minutes," notes Boyer.
Mission Accomplished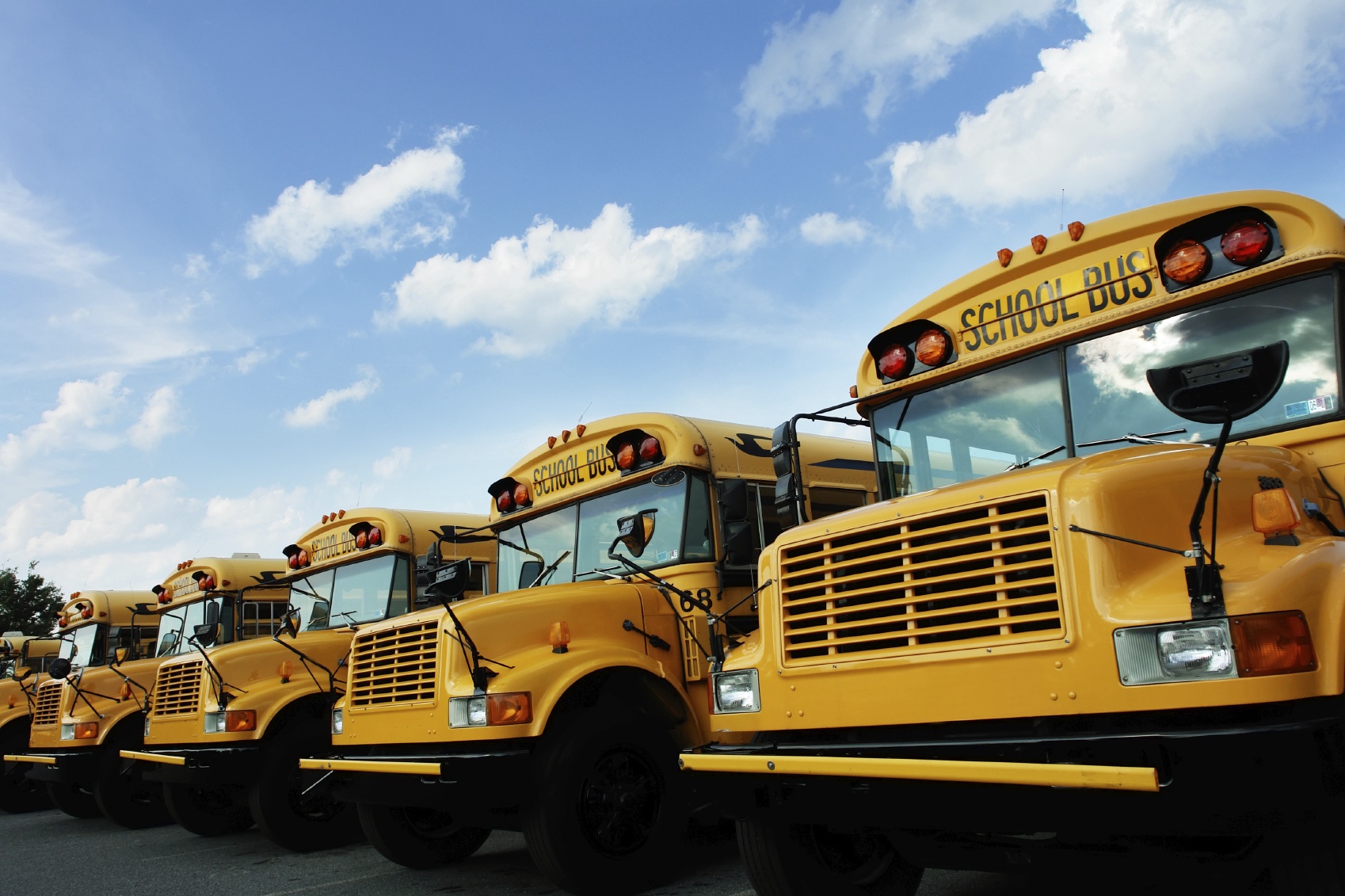 Volusia County Schools' due diligence in its quest for reliable school bus surveillance products paid off. By April 2023, every fleet bus had a new and dependable bus camera system. Moreover, the district gained an automated, all-in-one safety and fleet management solution.
The transportation department continues to receive many footage requests from its schools and legal services. With ARMOR fleet management software at the helm, they fulfill requests quickly.
Boyer concludes, "We're finally able to have a system that's reliable. I'm very proud of what we have because we have something that works and provides valuable data to all the stakeholders involved. It's a win-win for us."
Smith raves, "It's a game-changer."
Learn more about ARMOR Software Suite and ARMOR Cloud from REI.