The recent sudden spike in deadly school bus stop fatalities may prompt more examination into what really happened in each dreadful case. Those efforts may also help lead to the development of new ways to improve student safety at school bus stop pickup/dropoff areas nationwide.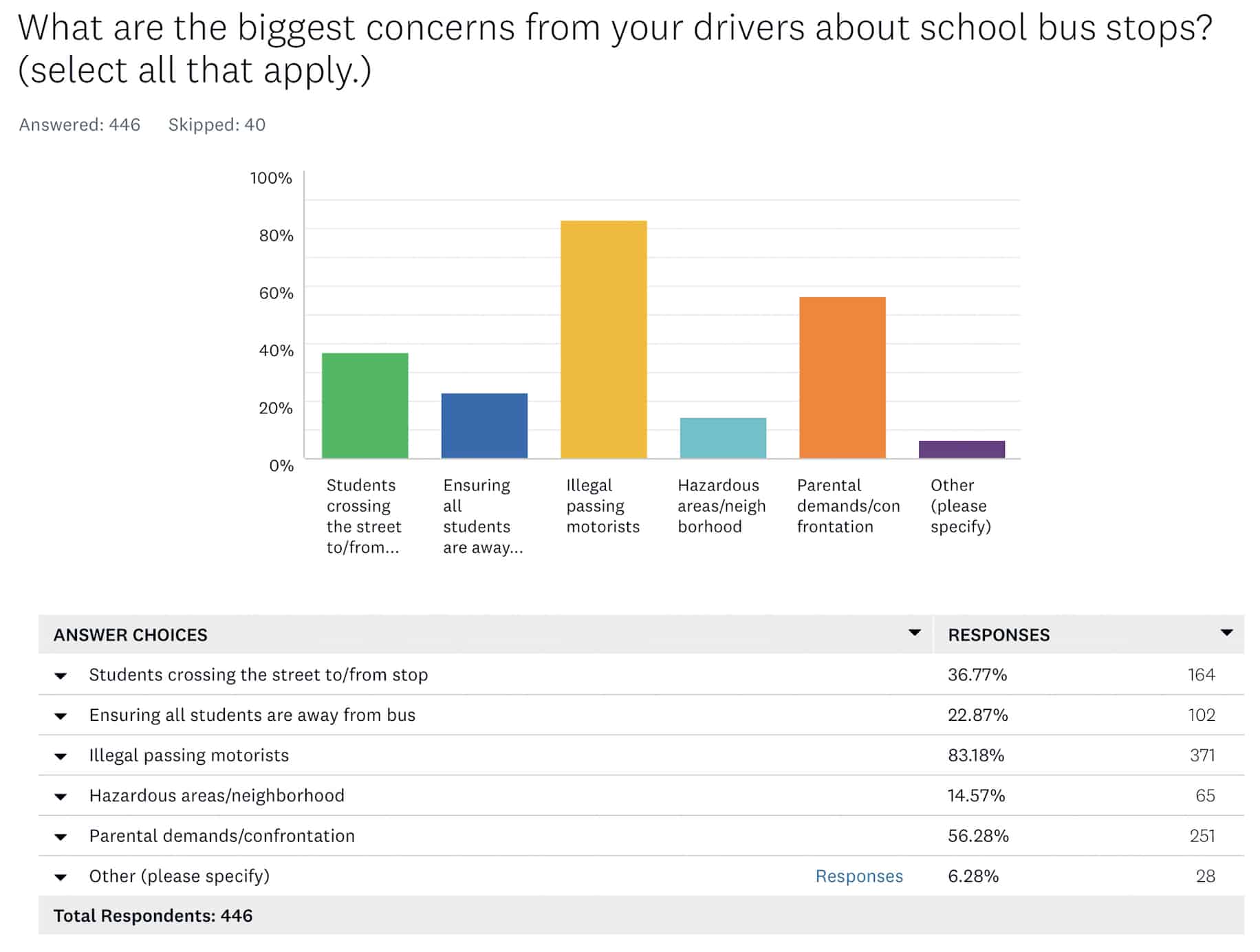 That may not be much comfort for the grieving families. But maybe long-term, this time, with such an unusual cluster of violent incidents like this having happened, my gut feeling is there is a remedy full of goodness and safety that will soon be invented, because of this.
Out of the worst kind of the most unexpected type of tragedies, hope springs and is fulfilled. New inventions will be dreamed. Anguish and despair will be conquered, but not forgotten.
Those thoughts brought me to remember a survey of School Transportation News' readers that was conducted in August. The survey collected some noteworthy responses and thoughts that today I remembered.
Parents are not the only people who are worried about these new incidents. Even several months before these bus stop deaths, school bus drivers were expressing their unease and concerns about protecting their student riders.
The school bus driver's number one concern in our survey was the illegal passing of motorists, with 83.18 percent of the 446 respondents. Out of their deep sense of concern, caution and alertness, other children will be spared in the years that follow, I believe.
There will be better and safer days to follow.