Who inspires you? What is your favorite inspirational quote? What inspires you? How can you inspire others?
Inspiration. Dictionary.com defines it as "the process of being mentally stimulated to do or feel something, especially to do something creative." To me, inspiration was the feeling that overtook all attendees, vendors and staff at the STN EXPO in Reno last week.
The theme at the 26th STN EXPO, "Get Inspired" was really felt as many attendees placed their memo cards on the inspirational wall. Many of the cards stated their family inspires them, or also the kids they transport. They left inspirational quotes about dancing in the rain and taking chances.
While the cards placed on the wall remind us of why we do what we do, the EXPO helped inspired us to continue to do what we do—but to do it better.
The keynote presentations focused on safety and security, but also on changing times and the disruptions that new technology could cause, for the good or the better. Many conversations were started by the challenges at some districts and solutions at others, while many new connections were made throughout the entire week.
My inspirational moment was when Michael Dorn, executive director of Safe Haven International, finished his keynote, the audience rose on its feet in appreciation and acknowledgment. Acceptance of him, his story and inspired by where he has come from.
Dorn shared his personal experiences and what it was like for him growing up with a room full of strangers. He talked about the hardships he faced, the bullying, the assault. He said very few people were on his side, but one of those people was his bus driver.
---
Related: Recognizing Behavior is a Powerful Tool in Student Transportation
---
What Inspired You at the STN EXPO?
"Learning about all the different vendors, as well as networking," Barbara Rendon, assistant director at New Caney ISD in Texas said. "We have had great speakers, and being my first time here, I am hoping to take some of this back and apply it to my district. Especially a lot of the stuff relating to transportation, how we can be a positive inspiration with the students, taking that back."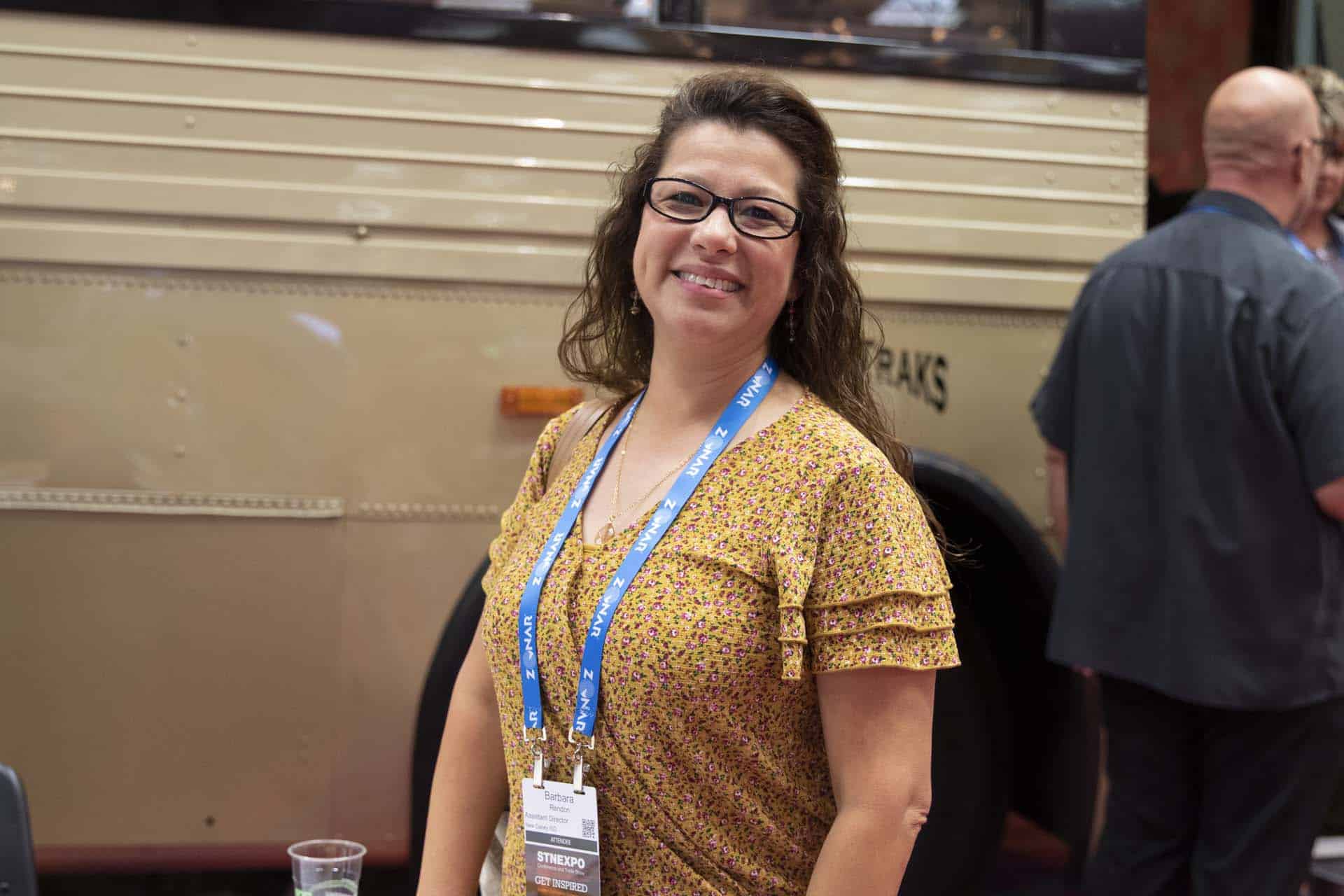 "The brainstorming and meeting other contractors and listening to what issues they have to deal with, what solutions they have had and sharing that information," said Wendy Akita, president of Akita Enterprises, Ltd.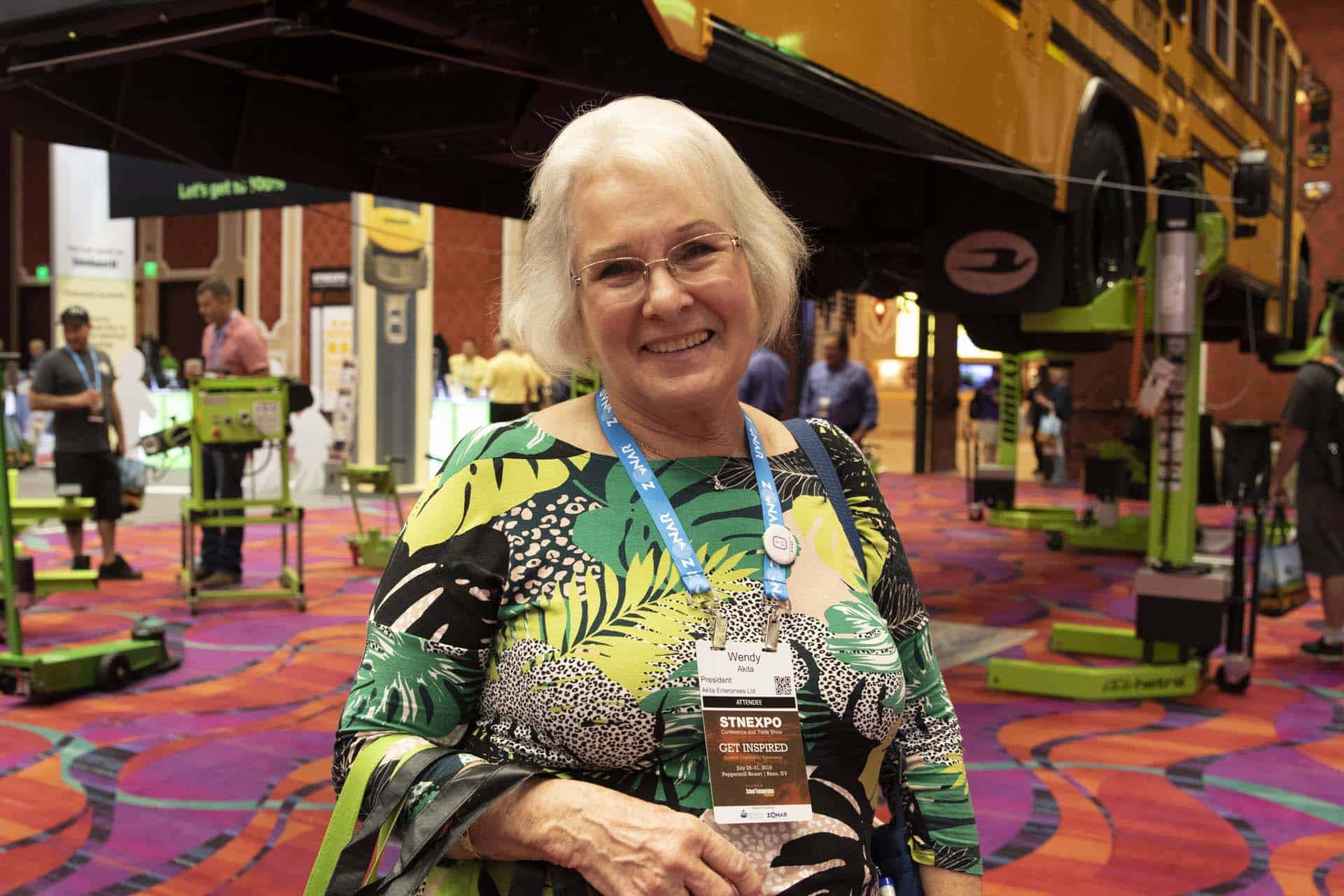 "The knowledge that we are taking from it, everything that is being put out there for us, which is more than we would normally have back at our districts and something different," said Frank Case, transportation director/supervisor at Glenns Ferry SD #192 in Idaho.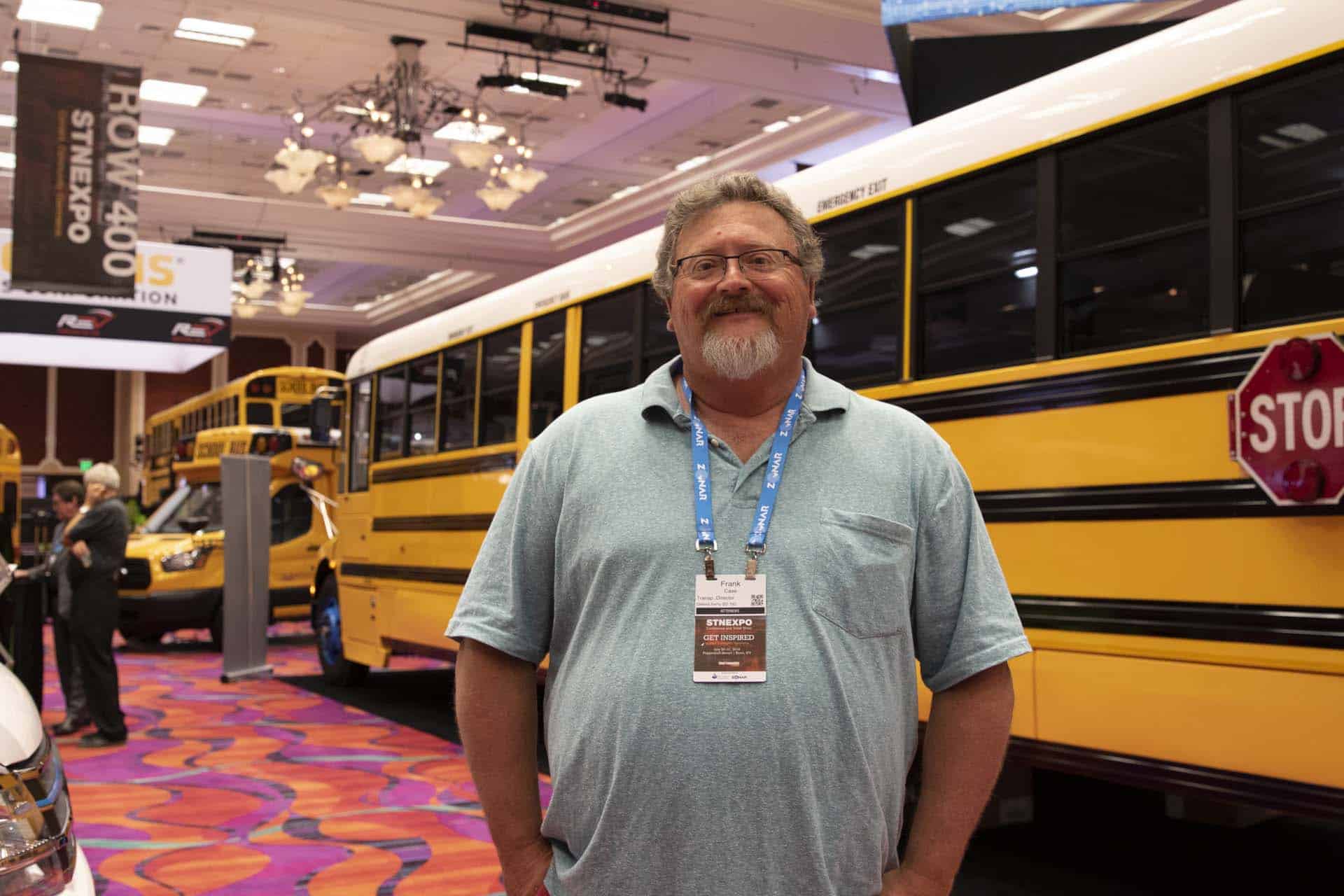 "Presenting to the people from all over," noted Freddie Yazzie, transportation worker from Ganado SD in Arizona.
Yazzie presented on Sunday, July 28, Crash Reporting 101 and assisted with the Evacuating School Buses in the Case of a Fire demonstration on Monday, July 29. Yazzie said that in all of his years in the industry, speaking at this conference has been one of his highlights.
"Being able to take all of this information back to the Navajo [where he is from], this has been a rewarding experience," Yazzie said. "I want to inspire everyone back home and take a lot of this knowledge back with me."
Yazzie added that it has been about 15 years since he had attended the STN EXPO. He originally attended as a spectator and now he is able to be a speaker, which he described as rewarding. He added that even after he retires, he will still find a way to be a part of this industry, reporting that he is inspired by everyone here.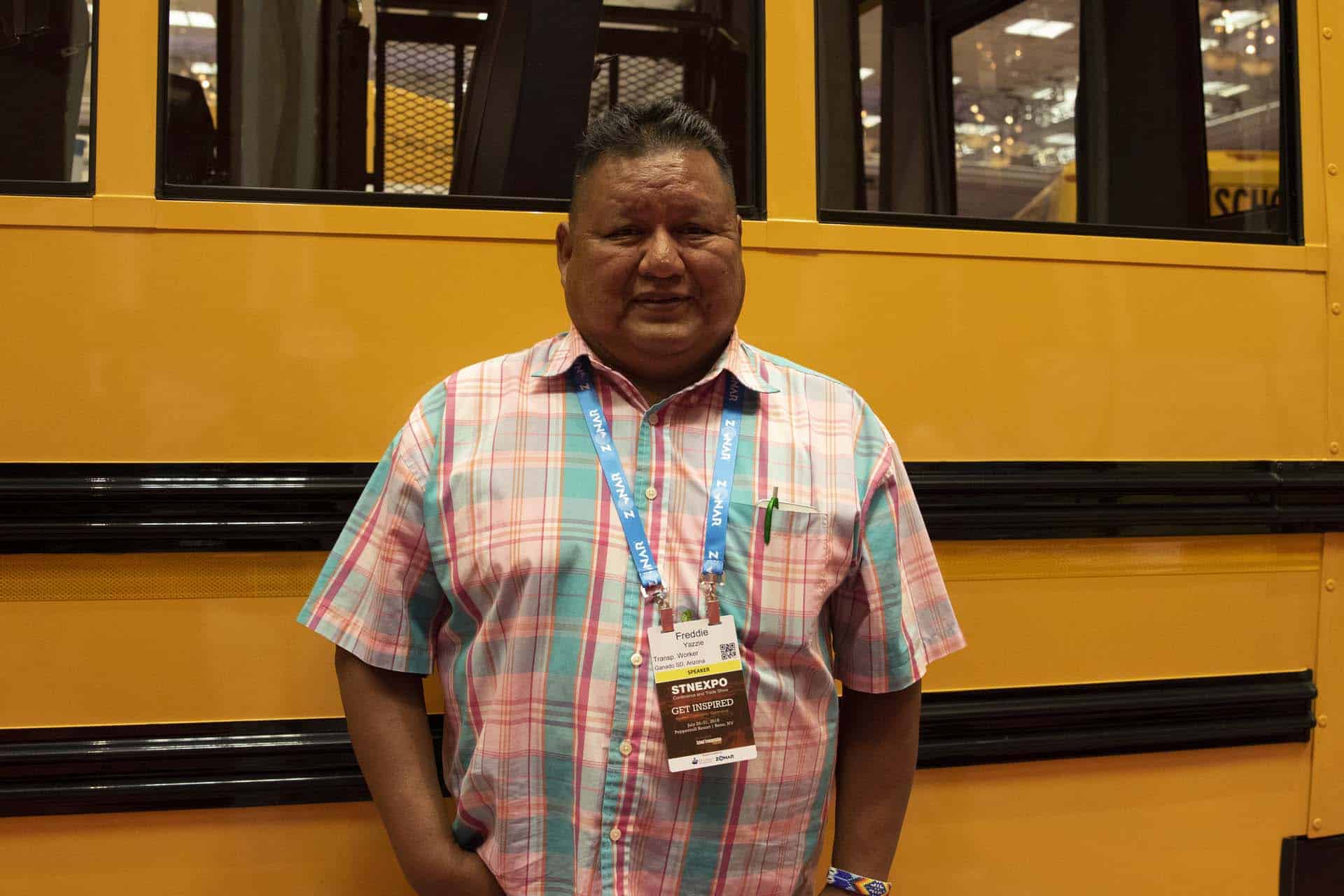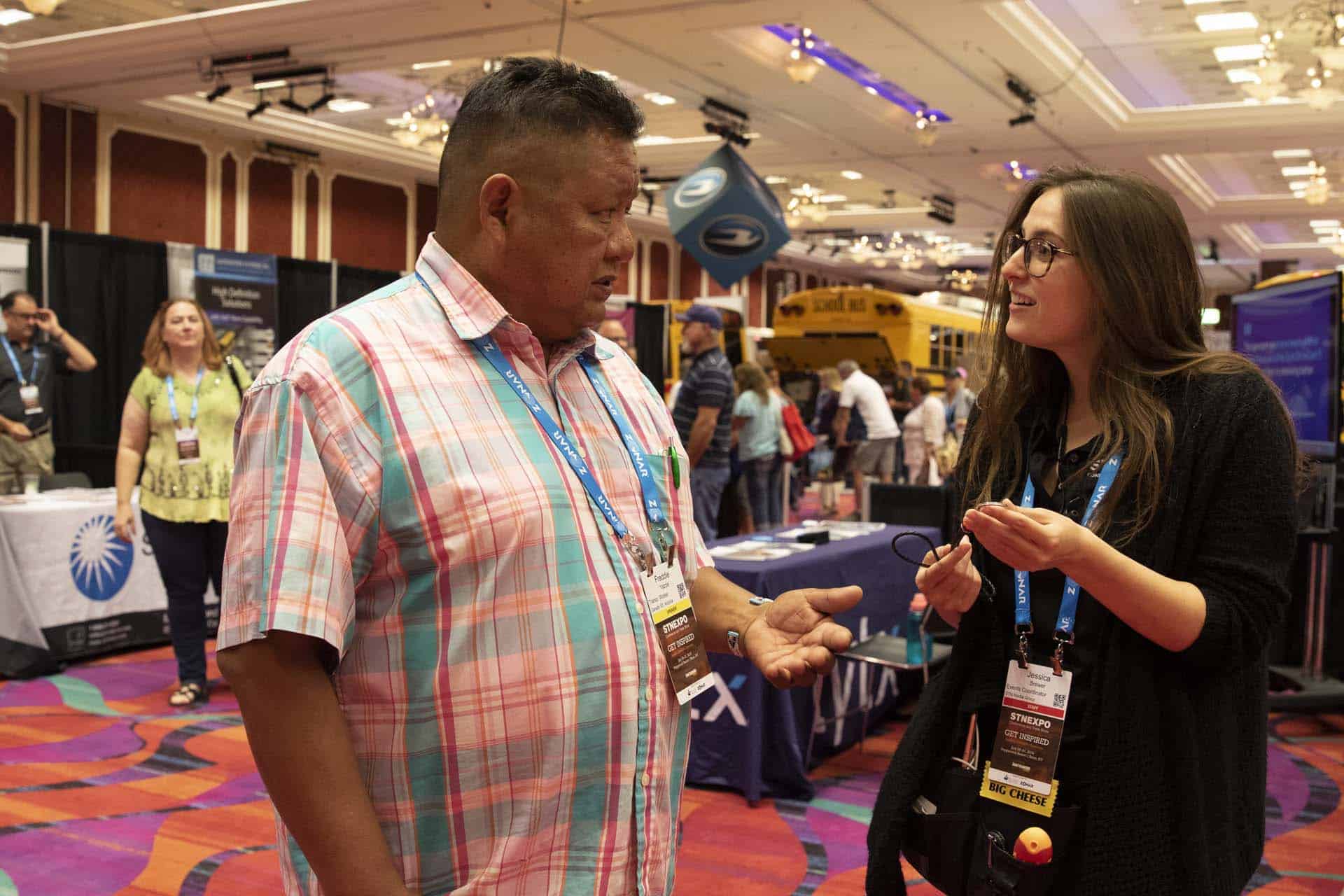 I have found that it is the people who make the whole expo experience that much more rewarding and worthwhile. This industry introduces you to people who you would have never met otherwise. Interacting with those who are safely transporting students to and from school inspires me to continue working in this industry.
It's been about a year now since I first started as an intern here at School Transportation News. I started fresh out of college and never even knew a school bus industry existed, but I am so glad I found it.
When we talk about inspiration, the truth is, every single one of you inspires me. You are on the front of the line; you are obtaining your CDLs, driving buses and making a safer environment for children. You are the people who are advocating for new laws to increase safety. You are the minds behind all of the new upcoming technology. You are the true heroes and inspiration of this industry.
I hope you take what you learned at the STN EXPO and continue to inspire the children you transport, plus the onlookers who are silently watching from a distance.