Sen. Tammy Duckworth and Rep. Steve Cohen introduced legislation this month to address a renewed call made earlier this year by the National Transportation Safety Board for all states to implement lap-shoulder seat belts on school buses.
The School Bus Safety Act, H.R. 6773 that was introduced in both chambers on Sept. 12 would require several improvements to school buses, which the National Highway Traffic Safety Administration already considers to be the safest vehicle on the road.
The NTSB issued a Special Investigation Report on May 22 in response to the November 2016 fatal school bus crashes in Baltimore and Chattanooga, Tennessee. While the report reiterated that traveling on a school bus is the safest way to transport U.S. children to and from school, it also recommended improved oversight of school bus drivers that became the baseline for Duckworth's and Cohen's bill.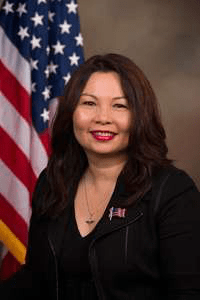 "NTSB and safety advocates have long called for all school buses to be equipped with seat belts and other proven safety technologies like automatic emergency braking and electronic stability control systems," said Cathy Chase, president of Advocates for Highway and Auto Safety, in a statement after the bill was filed. "These lifesaving tools offer some of our youngest and most vulnerable passengers essential protections in a crash. With kids across the country starting the new school year, Congress should ensure these elementary safeguards are in place by passing the School Bus Safety Act."
The School Bus Safety Act would require the U.S. Department of Transportation to issue rules that require all newly manufactured and purchased school buses to not only be equipped with standard three-point seat belts but also automatic emergency braking systems, event data recorders and electronic stability control (ESC).
"No parent should have to worry about the safety of their children when they get on a school bus each day, but school buses often lack seat belts and basic safety equipment," Duckworth said. "I am introducing this legislation to prevent accidents, reduce the severity of accidents when they occur and implement other commonsense safety recommendations because nothing is more important than protecting our children."
This summer at the STN EXPO Reno, IC Bus announced that ESC is standard on all air brake models, with the technology available on hydraulic brakes models next year. IC Bus also said collision mitigation is standard on all models with air brakes while a driver assistance system is an option on CE Series buses. Additionally, electronic stability control and collision mitigation will be available for propane and gasoline buses with air brakes in the spring of 2019.
Also at the STN EXPO Reno, Thomas Built Buses said ESC is now standard on the Saf-T-Liner C2 diesel and CNG-powered models. The company has also offered optional collision mitigation for the past couple of years.
Blue Bird Corporation announced the availability of ESC on its Vision conventional and All American transit-style school buses in 2014.
Meanwhile, the National School Transportation Association (NSTA) disagrees with requiring seat belts on school buses at a national level.
"While NSTA is always willing to explore ways to make school bus transportation safer, NSTA questions whether the mandates in these bills would necessarily improve safety for all the nation's schoolchildren and whether such mandates could have the unintended effect of exposing more schoolchildren to increased dangers as they are forced into less safe modes of traveling to and from school," NSTA said in a statement.
The bill would require the lap-shoulder seat belts at every seating position and more safety measures put into place. The bill would also create a grant program that would help local educational agencies update their school buses to meet these modifications.
"Incorporating seat belts on school buses costs money—and unfortunately—many school districts face financial difficulties," said Deborah Hersman, president and CEO of the National Safety Council and a former NTSB chair. "But we are encouraged that this bill would also create a grant program to help school districts modify school buses to meet the outlined safety modifications. You cannot put a price on safety, and passengers are safest when they are restrained properly."
The bill states the Safety Belt Grant Program must be utilized within one-year of enactment. It adds that the secretary of transportation would establish guidelines to allow states to create subgrants for local educational agencies. Specifically, the bill says that the grant would assist with the purchasing and modifying of school buses to be equipped with three-point safety belts at each passenger position.
"NSTA does not support a federal mandate unless accompanied by full funding that ensures that both public and private providers of school transportation have equal access," NSTA added. "As currently written, the Act authorizes unspecified amounts available only to public school districts to purchase school buses with safety belts and to retrofit existing school buses with safety belts. However, such funding would not be available to private contractors and the likelihood of any funds being appropriated is low, let alone enough to fund safety belts in all new buses purchased annually by school districts and private contractors. NSTA does not support any requirement or incentives to retrofit school buses as it could compromise the structural integrity of the school bus."
NASDPTS, meanwhile, supports the installation of lap/shoulder belts in school buses.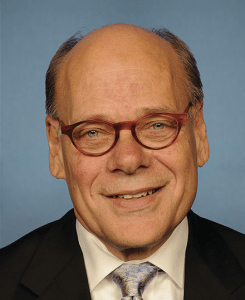 "Outside the specific context of H.R. 6773 which was introduced last week, we have previously discussed several of its topics, including those relating to automatic emergency braking, electronic stability control, and other collision avoidance technologies, pedestrian detection systems, and event data recorders," NASDPTS Executive Director Charlie Hood said. "We largely support these technologies when they are offered by school bus manufacturers as a means of further improving student and traffic safety."
While some organizations remain opposed to the legislation, Rep. Cohen said other organizations agree that the School Bus Safety Act will help save lives.
"I am pleased to join Sen. Duckworth in introducing legislation to make school buses across the country safer while helping often financially strapped school districts modify their school bus fleets in a timely manner," the congressman said last week. "We've seen enough deaths in school bus accidents in Tennessee and elsewhere and it's past time we act to save young lives."
The School Bus Safety Act was referred to the Subcommittee on Highways and Transit on Sept. 13, where it remained at this report.
Related: NTSB Concludes Driver, District & Contractor Failures in Fatal 2016 School Bus Crashes
Related: Making the Safest Vehicle Safer?
Related: NSTA Continues Studying, Sharing NTSB Report
Related: NAPT Statement on NTSB Meeting in re Baltimore, Chattanooga