KANSAS CITY, Mo. — A representative of the Federal Motor Carrier Safety Administration told NASDPTS Conference attendees that a final rule creating a database of drivers who test positive for drugs or alcohol is "coming soon," with training regulations for entry-level commercial drivers to be published before the end of the calendar year.
Larry Minor, FMCSA's associate administrator for policy and program management, covered a variety of regulatory topics during a session last Monday at the Crown Plaza Hotel. He said the Alcohol and Drug Clearinghouse should hit the Federal Register within days, with full compliance due in three years.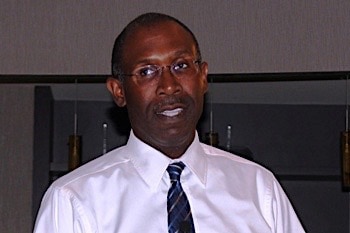 Any commercial motor carrier employee who tests positive will be listed in the database, allowing any motor carrier to determine if a new applicant has previously tested positive for alcohol or drugs. The searchable database will also track a driver's attempts to successfully return to duty, including follow-up testing, treatment, refusal to test, etc.
Minor said motor carriers will also be required to report any actual knowledge of traffic citations issued to their driver for operating a CMV under the influence. He added that FMCSA's Commercial Vehicle Division is working with the Justice Department to ensure that commercial drivers remain in the clearinghouse even if an original charge is later dismissed.
If drivers meet all return-to-service requirements, data will eventually be purged from the database, with a specific timeframe to be spelled out in the Final Rule. Minor said the stipulation remains "a sensitive subject."
In discussing Entry-Level Driver Training, or ELDT, Minor said school bus driver seeking a Class B CDL must complete a minimum of 15 hours of behind-the-wheel training. That requirement will be increased to at least 30 hours for a Class A commercial license.
The rule was submitted to the Office of Management and Budget on Aug. 30.
"It's been 20 years in the making but finally the end is near," Minor added.
Once published, all new driver applicants must attend a training provider by a company registered with the FMCSA starting in December 2019. Registered training providers will need to submit company, training curriculum and information on their trainers to the FMCSA for approval. Part of that process includes the companies agreeing to forward all driver training certifications to FMCSA.
Other topics Minor reviewed were obstructive sleep apnea, medical certifications, hours of service, electronic logging devices, and the safety fitness determination.