Orange County Public Schools (OCPS) in Florida hosted the 13th annual American School Bus Council (ASBC) "Love the Bus" event on Feb. 4 that celebrates school transportation staff nationwide.
The event is apart of a greater month-long celebration that recognizes the importance of school transportation professionals and the impact they have on students.
Tuesday's events commenced with an assembly for kindergarteners, first and second graders at Rock Springs Elementary School in Apopka, Florida, which is located 20 miles north of Orlando.
"We are honored that the American School Bus Council selected us to use as their kickoff of the Love the Bus Month," said Bill Wen, senior director of transportation services for OCPS. "The message needs to get out. They are not just bus drivers. They are not just monitors. They play a huge role in a student's success. We need to make the public aware of that, that they play a much larger role than just driving a 40-foot yellow bus."
During the morning event, A.L. Reeves, director of mentoring at Hartford County Public Schools in Baltimore, spoke to the students about school bus safety. He discussed the responsibility of each student while they are on the school bus, and how important drivers and monitors are in their daily lives.
Kim Frye, director of transportation for OCPS, said all the drivers and monitors that drive routes for that school were at Tuesday's event, and were recognized with a certificate as well as other gifts to show appreciation.
"It was a wonderful event, you had to be there," Frye explained. "I actually got goosebumps a couple of times."
Frye said it was great to be able to recognize drivers and monitors for all the wonderful work that they do.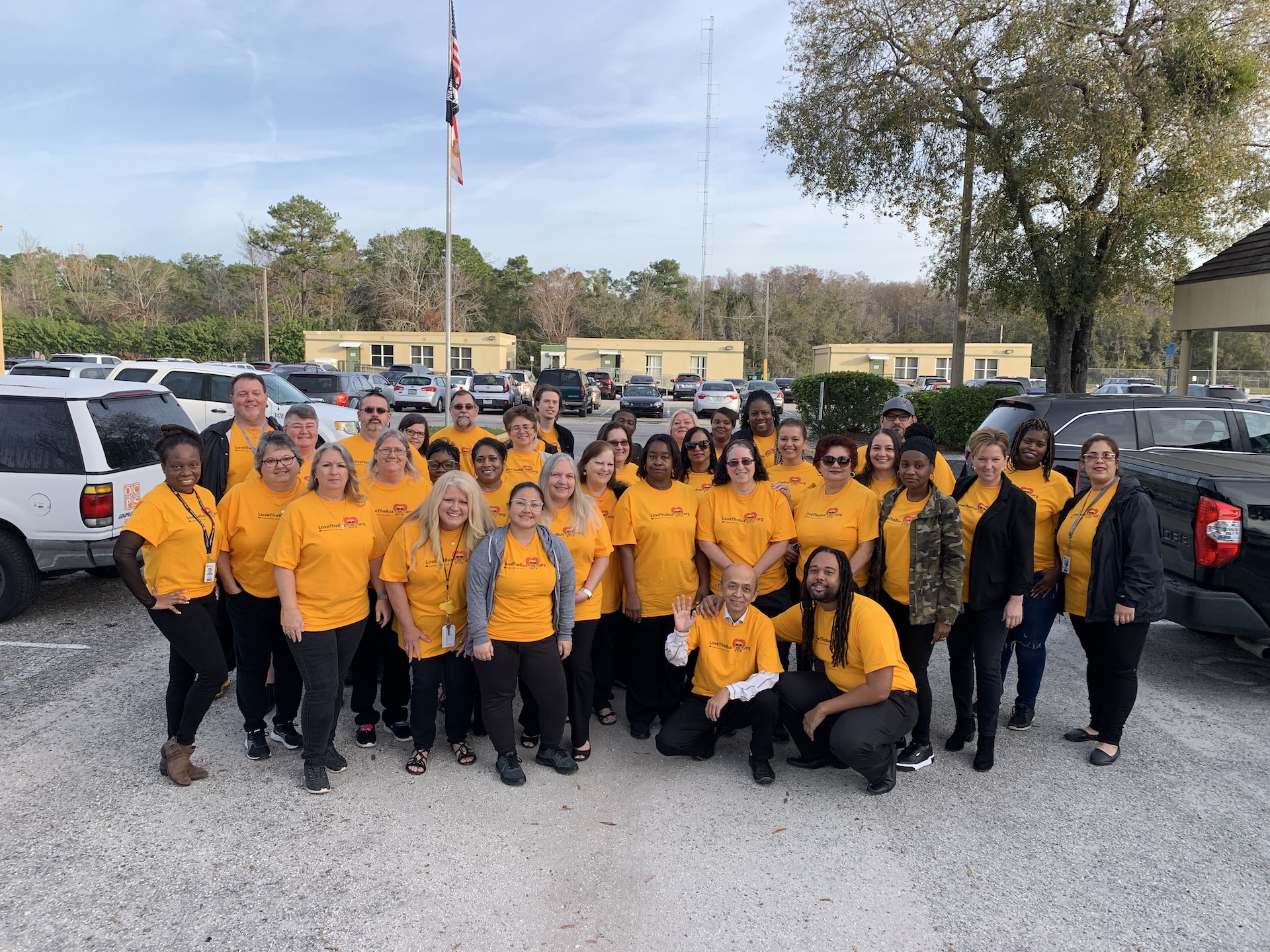 Wen described to School Transportation News the critical role of school bus drivers and monitors in students' daily lives.
"It's important to let everyone know, and often to remind our own people, that bus operators and monitors are the first school district representative that a student will see and the last school district representative that the student will see each day," Wen said. "If it wasn't for transportation, [some students] would not have that opportunity to go to school and get the education they need to be successful. That's one of our missions of the school district, to ensure students success. And transportation plays an integral role in getting kids to and from school."
Following that event, celebrations continued at the new OCPS Pine Hills bus facility. Wen said all 400 drivers who are based at that location were present, as well as staff from other locations. The local bus dealer representatives from IC Bus, Blue Bird Buses and Thomas Built Buses attended, plus the district wellness staff.
Wen explained that the OCPS transportation department is working with the wellness staff to encourage healthy lifestyles for the transportation staff. The program is part of district efforts to retain employees.
The Chief Operating Officer Roberto Pacheco and Chief of Staff Bridget Williams at OCPS also attended and spoke to the employees. Wen said Charlie Hood, the executive director of the National Association of State Directors of Pupil Transportation Services, also spoke during the event.
Wen said that discussions centered on new school bus technology that is helping to improve the efficiency and safety of the students being transported.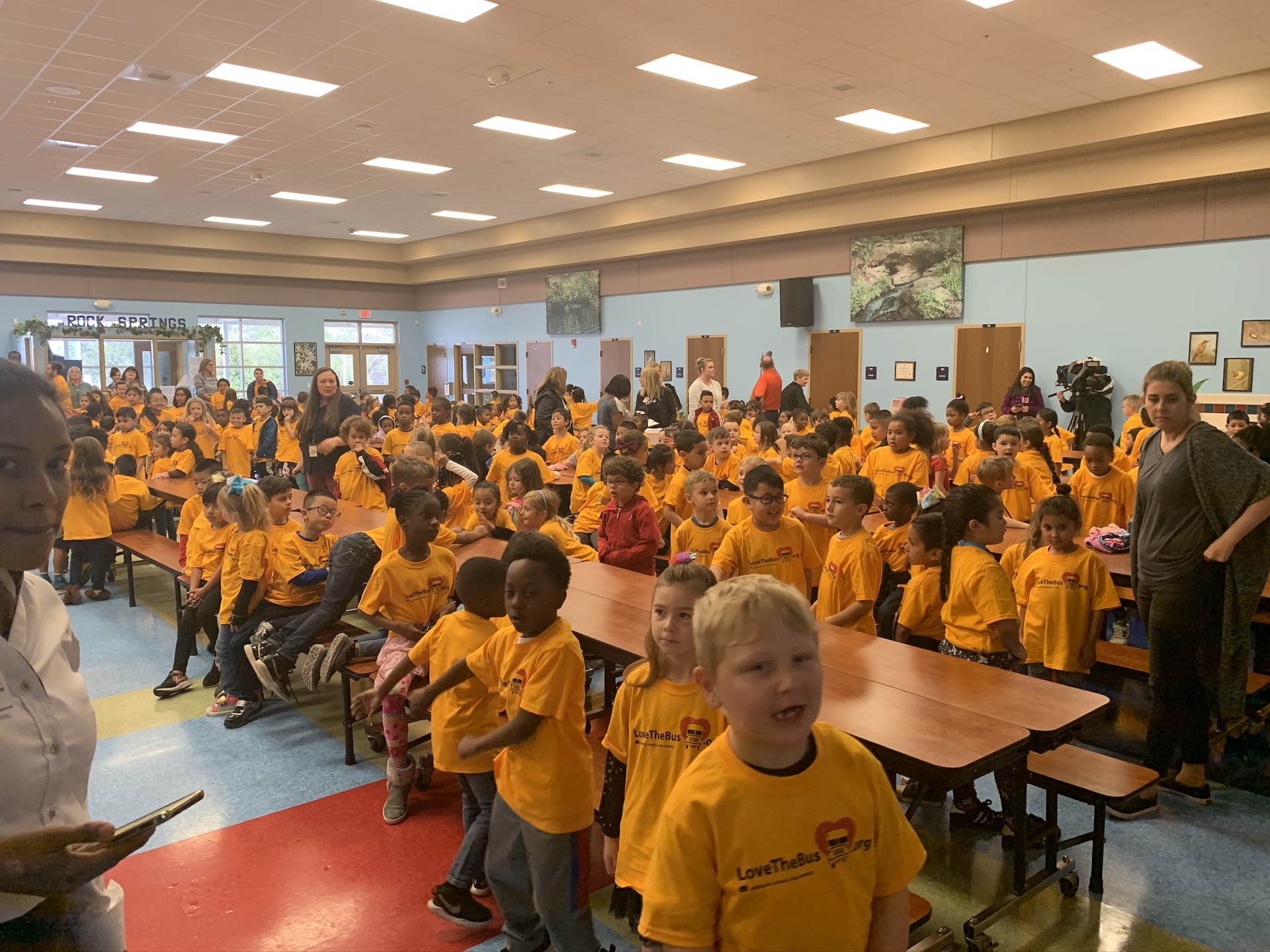 "Today, was only part of our celebration," Frye explained. "We do something different every day during the month of February at one of our six compounds to celebrate the whole month."
Frye said the department holds Bagel Mondays, Walk and Talk with your Senior Staff on Tuesdays and Wednesdays, Cake Thursdays and Hot Dog Day Fridays. On the last Friday of the month, all transportation staff members receive a certificate of appreciation. Frye added that the recognition is not only for the bus drivers and monitors because everyone is responsible for getting students to school and from school on time and safe.
Frye further explained the Walk and Talk with your Senior Staff event, which encourages employees to walk during their downtime.
"We have pedometers for all of our employees because we are encouraging people to walk during their downtime," Frye explained. "So we got them all pedometers. We are going to pass them out and we are going to be walking and talking with them. Senior staff doesn't get out very much with the drivers and monitors, so we are making a point to make sure that we are all out there walking."
Wen mentioned that these events couldn't be conducted without the support of their vendors and sponsors. Frye added that all of the OEMs are out there side-by-side supporting and participating in the events with the district.
---
Related: Love the Bus Month Celebrates School Bus Drivers Nationwide
Related: Love The Bus Month
Related: 'Love the Bus' Event Celebrates the Importance of School Transportation
Related: February is the Month for ASBC Love the Bus Events
Related: Florida School Bus Driver Retires After 46 Years Behind the Wheel
---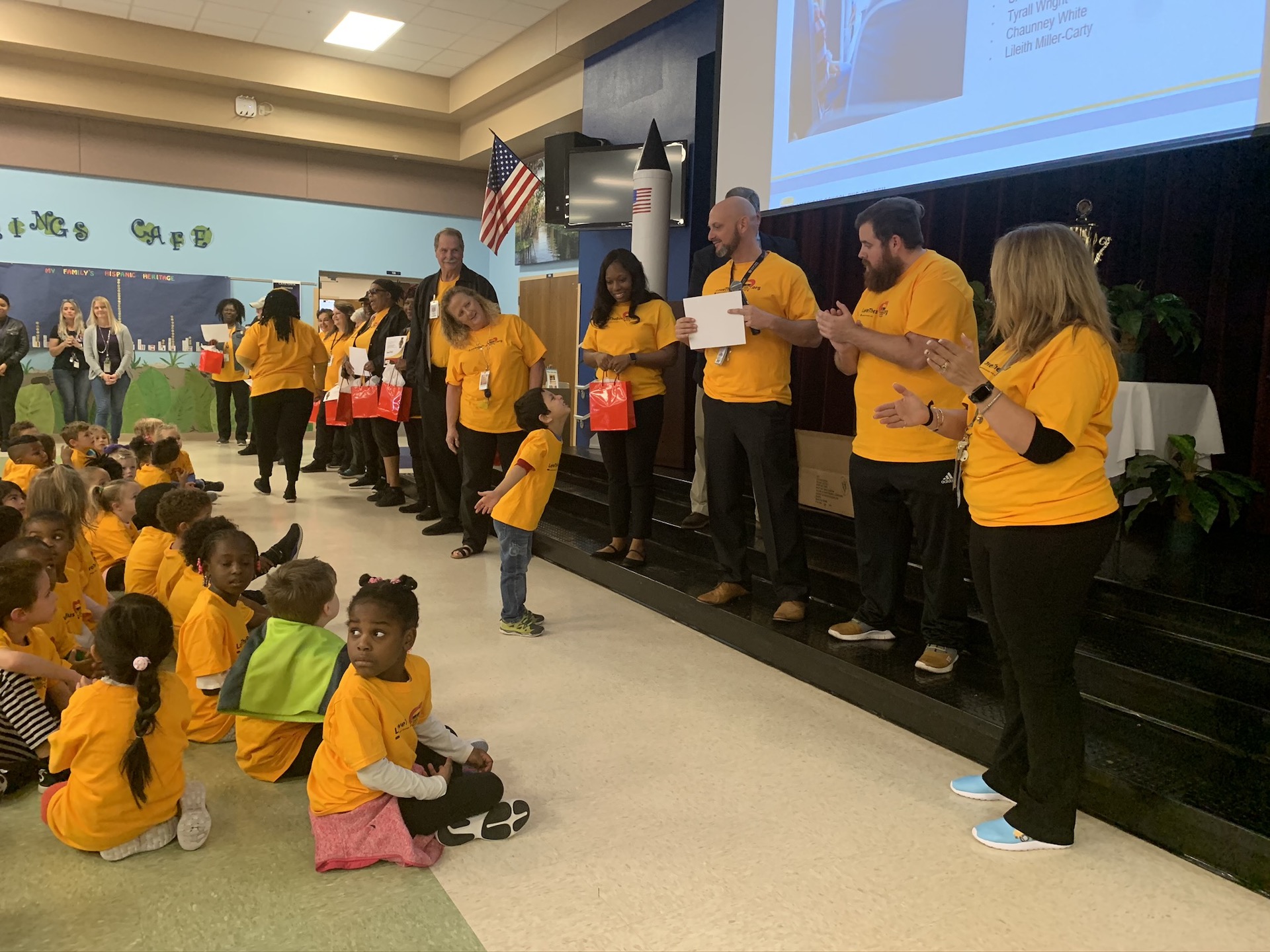 Background on the ASBC 
Starting in 2007, the ASBC has held a month-long event each February that celebrates the important role the yellow school bus plays in education. Events will be held at various school district sites, bus facilities and other locations across the country.
ASBC encourages school districts and contractors to post on social media using the #LoveTheBus or tag @WELOVETHEBUS. Based on the number of likes and how the post commemorates the meaning behind the event, prizes will be awarded.
ASBC also provides downloadable materials and special transportation staff stories at its website to help with, plan and promote events, as well as share student transportation statistics and benefits.
Editor's Note: Submit pictures and comments from your Love the Bus celebrations to taylor@stnonline.com.