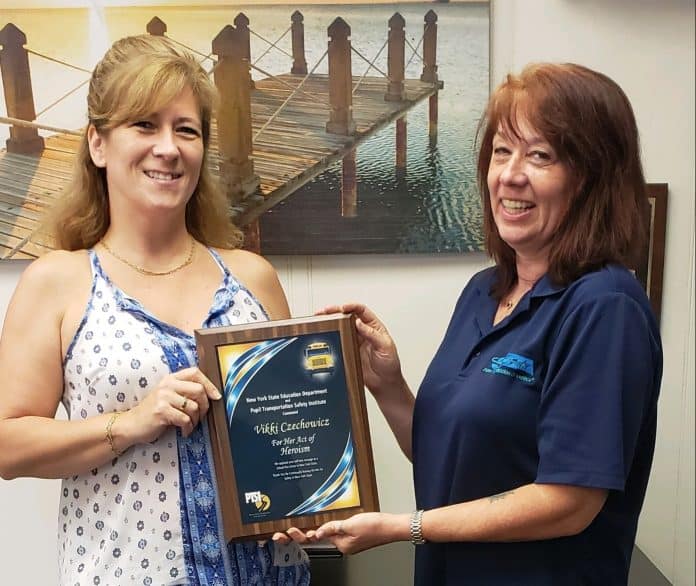 School bus driver, Vikki Boyce Czechowicz has received the Heroism Award, presented by the New York State Education Department for her quick thinking when her school bus started smoking with students onboard.
On May 28, 2019, Student Transportation of America employee Czechowicz was on her morning route for Attica (New York) Central School District when she noticed smoke coming up from under her hood. She radioed dispatch and safely evacuated the 19 students onboard.
As she returned to conduct one more check for students, flames started to engulf the engine area. Within two minutes, the entire school bus was in flames.
---
Related: School Bus Fire in Florida, Hero Driver Safely Evacuates Kids
Related: First-Ever Hawaii School Bus Safety Week Honors Heroes
Related: Students Park Bus after Driver Suffers Medical Emergency in Canada
Related: 73-Year-Old School Bus Driver Performs CPR, Saves Woman's Life
Related: Quick Actions by Bus Drivers Nationwide Save Student Lives
---
In July, the New York State Education Department held a ceremony in her honor and presented her with the Heroism Award. The award recognizes a school bus driver or attendant in New York for an outstanding or heroic service that is performed in the course of his/her duties.
The award was open to nominations through its website.