The former chairman and CEO of Volkswagen AG passed away on Sunday, August 6, at a hospital in Bavaria, the German newspaper Bild reported.

Auto-legend Ferdinand Piech, 82, was an industry pioneer and advocate of modular construction and designs across 12 different brands, including many of the world's most famous high-end brands. That innovation and others significantly lowered manufacturing costs and helped return VW to profitability.
Piech was clearly an outstanding engineer who became CEO in 1993 and chairman in 2002. He remained as chairman until he resigned in 2015, according to news reports.
According to Reuters, "Piech was a grandson of Ferdinand Porsche, the father of the iconic Volkswagen Beetle and part of the Porsche and Piech clans which today still control VW Group. A brilliant engineer, Piech turned around VW after betting on a modular construction technique, which allowed Audi, Skoda and VW brands to share up to 65 percent common parts, helping Volkswagen Group to attain greater economies of scale."
Reuters said that a representative for the Piech and Porsche families, that still control most of Volkswagen's stock via their family holding company, Porsche SE, was unavailable for comment.
According to Wikipedia, Volkswagen AG, known internationally as the Volkswagen Group, is the German multinational automotive manufacturing company headquartered in Wolfsburg, Lower Saxony, Germany. In 2016, 2017 and 2018, it was the world's largest automaker based on sales. VW has operations in about 150 countries and operates 100 production facilities in 27 countries.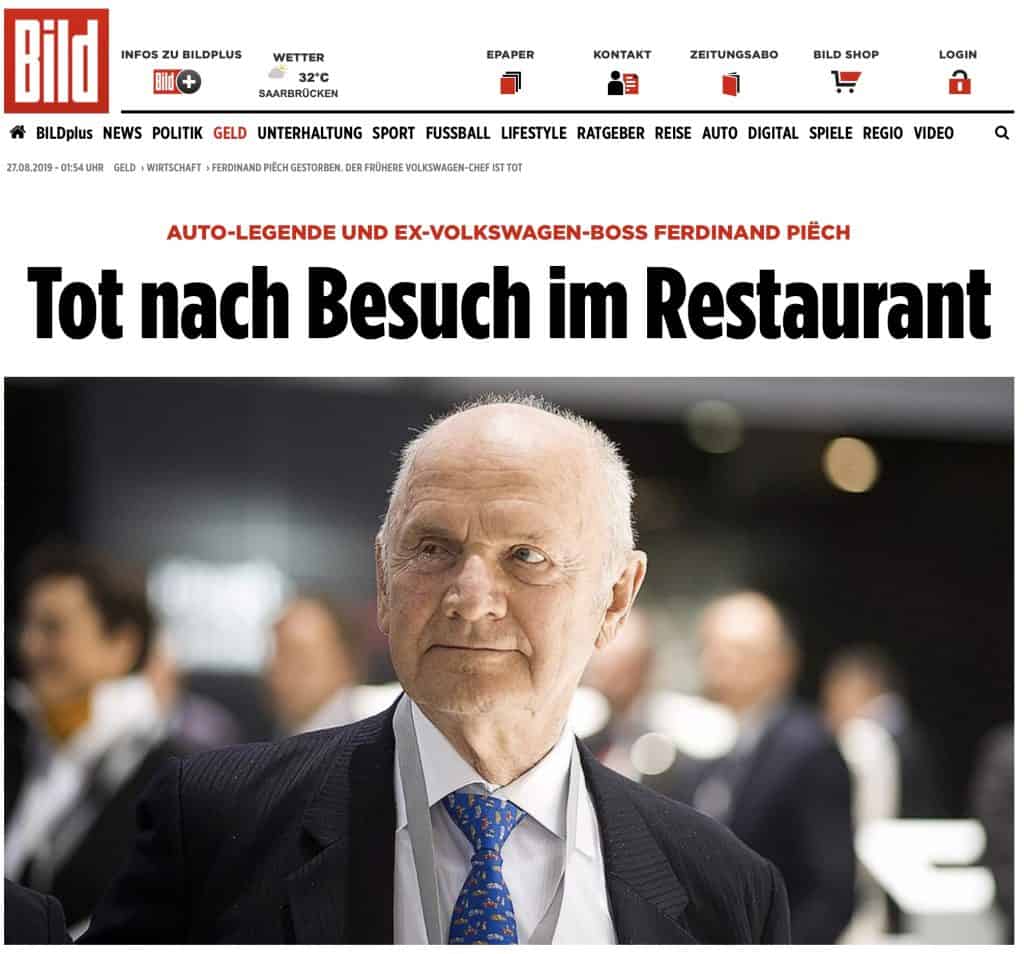 ---
Related: School Buses Can Benefit from Volkswagen Emissions Cheat, Says EPA
Related: Volkswagen Truck & Bus Enters N.A. Market with Navistar Alliance
Related: Navistar, VW Truck & Bus Announce Truck Electrification
Related: Volkswagen AG Emissions Fraud Suit Update
Related: More Volkswagen Funds Sent to 22 Arizona School Districts
---