There's a difference between having school transportation technology and effectively using it. That's something that Transportation Director Tim Purvis of Poway Unified School District understands. And it's why he uses Bytecurve 360, a school bus operating platform that integrates his routing, GPS data and time clock systems, decreasing costs and increasing efficiencies.
There's no shortage of school bus technology flooding the market, but being smart about the technology is an area in which many struggle. "That's where we fail often in the industry, especially with technology coming at us at the speed that it is now," Purvis noted. "You have all this technology, but what are you pulling from it to use?"
Poway USD, located in San Diego County, provides transportation for over 4,000 students every day. Purvis' team uses Routefinder Pro from Transfinder to create routes. His 152 school buses are equipped with GPS tracking through Zonar and staff time tracking is handled electronically. "They're great, but Bytecurve helps us use them more effectively," Purvis said of the three systems.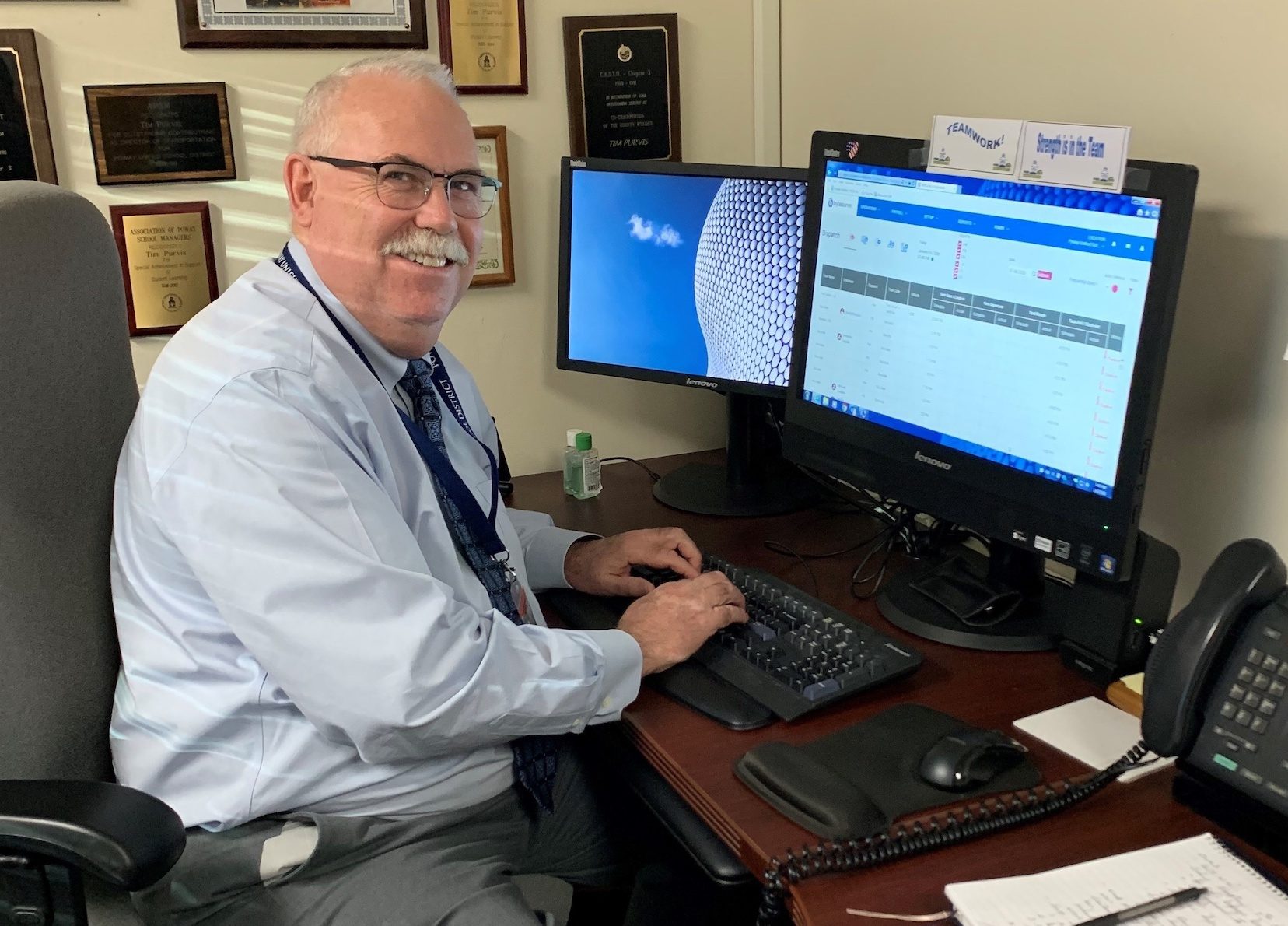 "Bytecurve 360 is the only single platform which integrates data between routing systems and on-bus technologies like GPS, to allow transportation providers to improve their operations (on time-performance), asset utilization and payroll management. Its dashboard is designed to provide real time alerts on routes running late," explained G.P. Singh, founder and CEO of Bytecurve.
Daily Driver and Dispatch Management
Poway USD's transportation department has about 200 staff members, of which 165 are drivers and aides. The district used to track driver schedules on paper, making it hard to keep track of last-minute changes or substitutions for payroll purposes. "It was problematic and not clean," declared Purvis.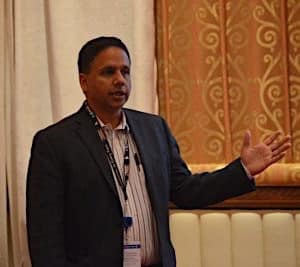 They needed help validating time and attendance. Enter Bytecurve. Purvis developed a business relationship with Bytecurve's Founder and CEO, G.P. Singh, when they presented on the same panel during the STN EXPO at Reno, Nevada, in 2017.
The Bytecurve 360 program provides accountability by tracking how long a bus is on the road. Drivers are allowed to clock in only five minutes ahead of schedule (which is configurable), and bus assignments are reflected on-screen for staff to refer to in case of any questions. The system allows for easier substitutions, and the payroll department can now track and verify everything. Adjustments may also be made so as to abide by union requirements.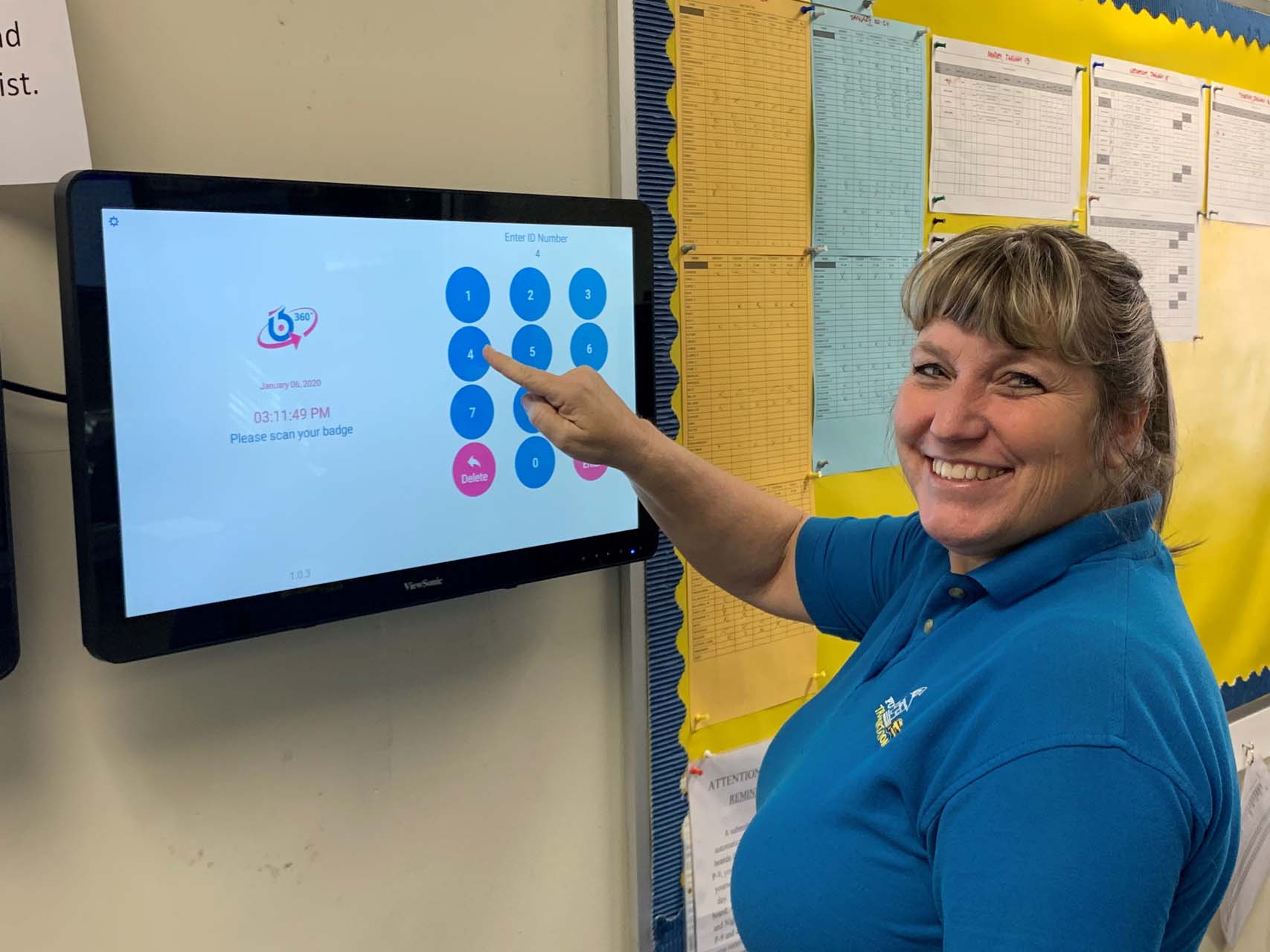 The Bytecurve 360 integration also helps Poway's team identify efficiencies and savings. Dispatchers identify drivers who have finished their routes early, and who can then be routed to do another unexpected pickup or dropoff.
"It helps our operations supervisors—they're now cleaning up routes," Purvis shared. "There's the savings, and it's big dollars."
Another feature which both Purvis and his drivers appreciate is internal messaging. For instance, a drug testing notice can be displayed when a driver clocks in, which saves time in locating and relaying messages to drivers.
Integrating and Improving Operations
Bytecurve 360 helps Purvis better manage his buses and drivers by integrating planned time (routing information from Transfinder) and real time information (GPS tracking from Zonar), then presenting the results in easy-to-read dashboards.
Prior to Bytecurve, schedulers would finalize routes through Transfinder and then create "very elaborate and wasteful route books filled with the printed route," Purvis explained. "We were wasting a tremendous amount of paper with 131 daily routes." Plus, the routes weren't integrated with real-time bus tracking.
"Unless you're going in and integrating your routing in real-time, you don't really know if you've done it [well]," Purvis pointed out.
Today, screens set up around the Poway USD transportation office allow staff to see planned routes, as well as maps with real-time bus locations marked.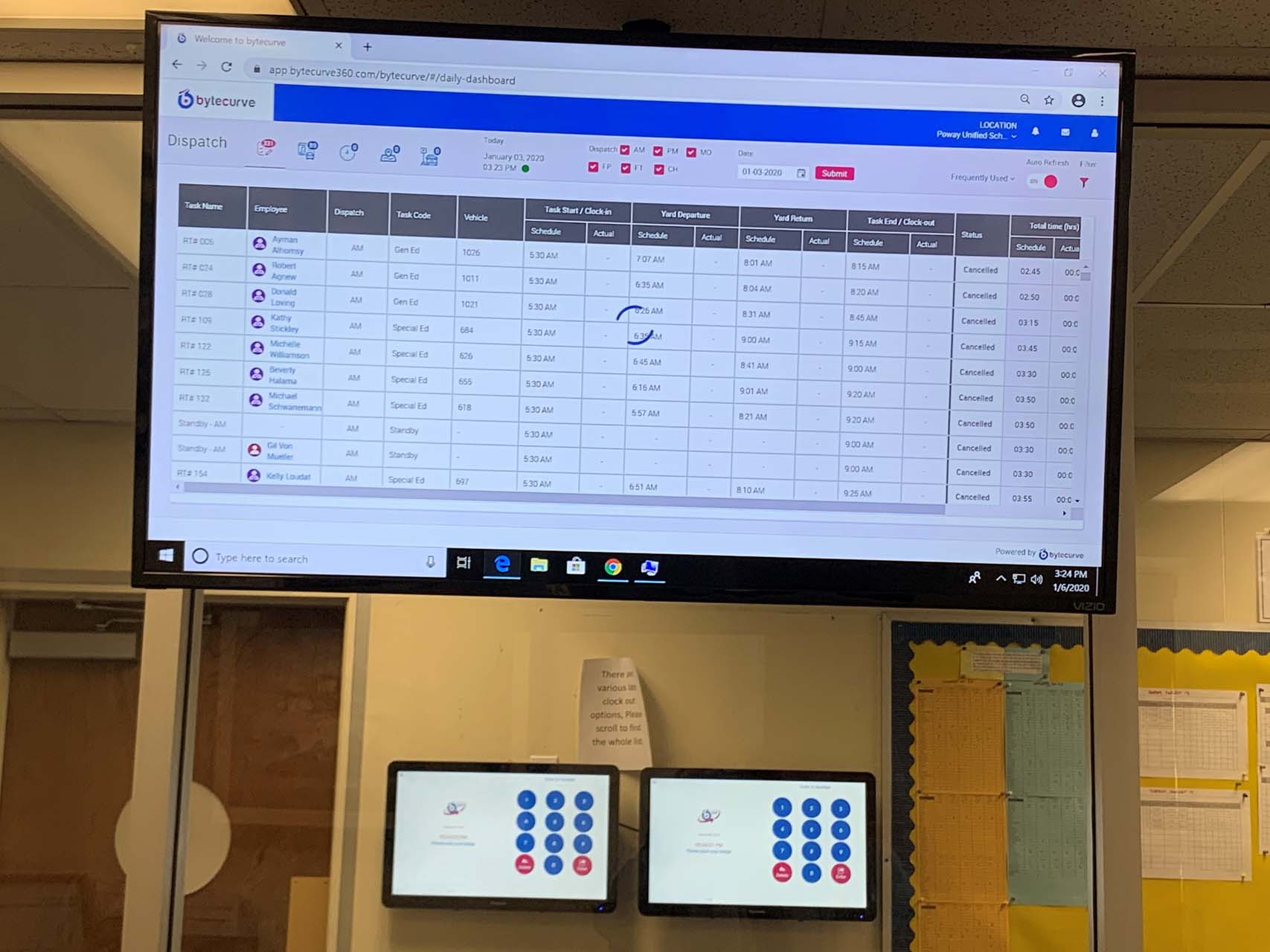 Bytecurve 360 has already proven to save Purvis costs and increase operational efficiency.
In late December 2019, a situation came up in which Purvis thought he may have to put another school bus on the road, which would have run him about $80,000 per year. Data collected by Bytecurve revealed that there was a driver who consistently finished his route early. The Bytecurve team reworked the routes so that extra bus was not needed.
"In that one example, Bytecurve paid for itself about three times over."

-Tim Purvis, Transportation Director, Poway Unified School District (California)
Another feature, which Poway hopes to implement this spring or summer, is managing field trips through Bytecurve.
Poway USD is also testing the use of Zonar tablets in its buses, with full implementation planned by this spring. This way, changes in routing can immediately be communicated to drivers via the Samsung Galaxy Tab Active 2 tablet on their school bus. Additionally, sensitive information on special needs students can be better protected and only displayed electronically to the staff who need to see it.
A Partnership for Success
To Purvis, having a good relationship with vendors is important. That's exactly what he found with Bytecurve. During the development and implementation process, "Bytecurve listened to every word we had to say," Purvis said. "They're just really, really good partners."
Every member of the leadership team at Bytecurve brings years of experience in the transit or student transportation industry. Jason McIntosh, the company's vice president of commercial development, made numerous trips to the Poway USD offices and used his prior expertise with routing to help build the system they use today.
"Poway Unified School District has been a great partner with us. Tim is a visionary leader and always thinking ahead. The Poway USD team has not only embraced our platform in their daily operations but is also unlocking the value of their investment in GPS, tablets and other technologies with our platform," said Singh.
Understanding the cost per bus is important for Purvis, because putting a school bus on the road is an approximately $80,000 decision. The abilities of Bytecurve 360 have helped him with that, something that his superintendent was impressed with.
Additionally, Purvis relayed that his staff is comfortable and happy with Bytecurve 360. He added that there has been a change in the tension level. "They're ahead of the planning. It's not running them. It's no longer organized chaos, it's planned response," he shared.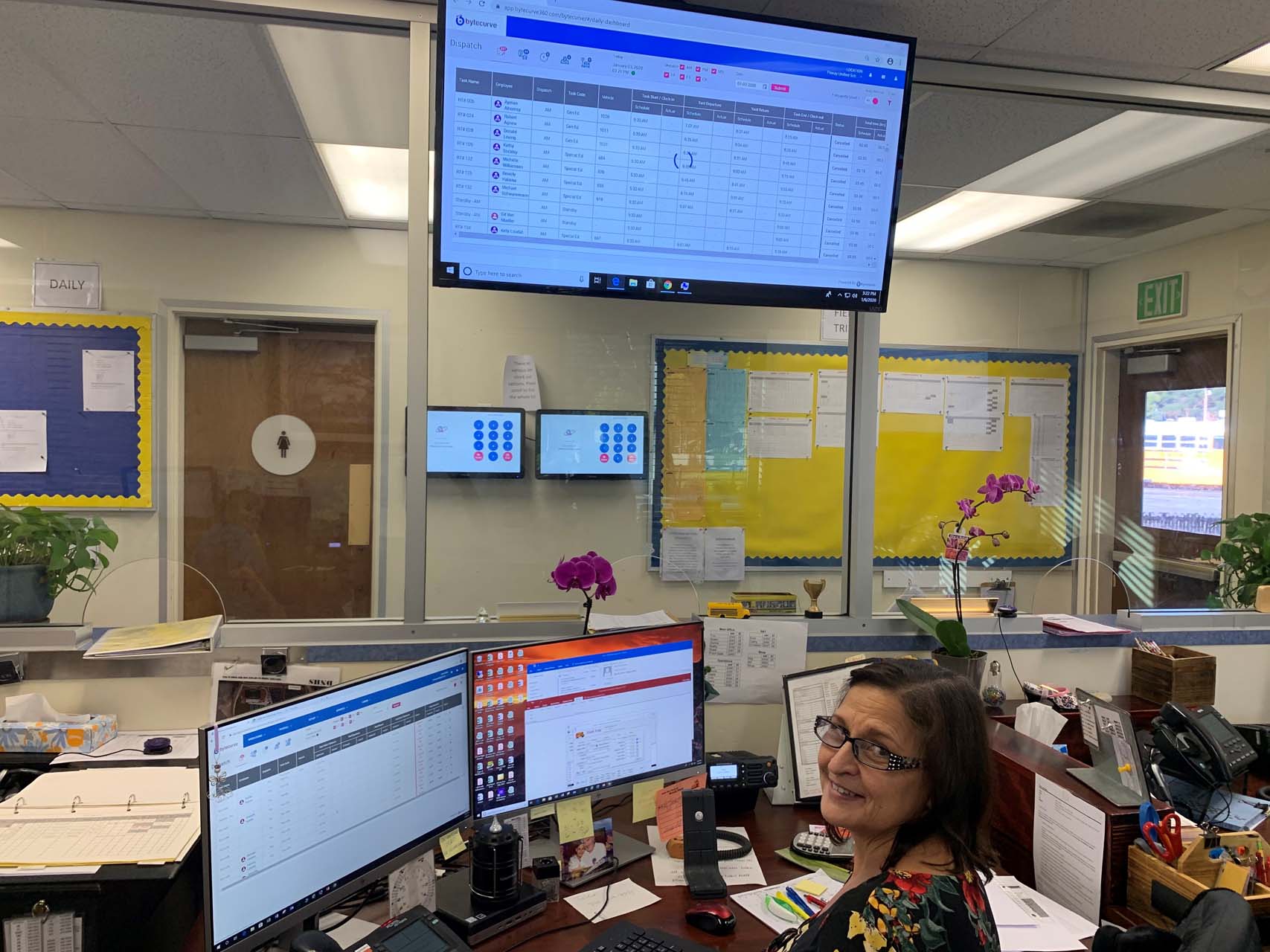 Bytecurve understands the daily challenges of transporting millions of students to and from their schools safely and on time, with practically no margin for error. Our solutions and services are designed to address some of these challenges with targeted tools to help you manage your daily operations. Learn more at bytecurve.com.