There are many reasons why finding the right auxiliary heater for your school bus fleet is a real challenge.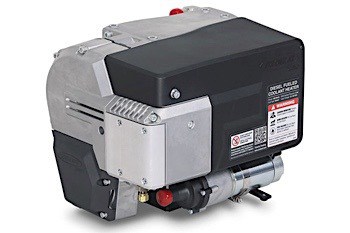 For one, it is not easy to determine the total cost of available options. There are accessories and lifetime expenses to factor in, which make it difficult to assess the long-term expenditures of the choice you make, much less the benefits or return on your investment.
It can also be quite difficult to find the information you need to make an informed decision. There is no single source available with details on the strengths and drawbacks of each option, and dealers typically specialize in one brand, which means they are often misinformed or biased when it comes to telling you how one heater stacks up against others on the market.
As a result, you could end up with a heater that seems to be low-cost based on the sticker price, but is actually more expensive over the long run due to premature wear, breakdowns and ongoing maintenance.
Whatever your budget or requirements, there are certain key factors you should consider before purchasing an auxiliary heater.
The following checklist will help you in selecting a system that meets your requirements and delivers exceptional return on investment:
Right size: A heater that is too small may work too hard to deliver the heat you need, and the resulting strain may lead to a costly breakdown and excessive wear. An oversized header may result in short cycling and carbon buildup, which can add up to frequent service issues for you.
Robust design: The better the design and components, the longer your auxiliary heater will last. Look for systems that feature cast components, sealed electronics and automotive grade connectors, as well as appropriate wire gauge.
You should also choose a heater that can be serviced without having to remove it from a vehicle.
Ask the dealer for full specs on any heater they recommend, as well as data on its average lifespan and related maintenance costs.
Advanced technology: Features such as an O2 sensor, modulating heat output and gear-drive fuel pumps help reduce not only scheduled maintenance of your auxiliary heater but also equipment downtime.
Protection: Some heaters have built-in features that reduce the risk of system failure, such as a self-check during start-up, immediate alerts in the event of failed components or system error, and the ability to run system diagnostics using your computer.
Support: Access to field service, service manuals, regular product updates, self-service training and around-the-clock phone or online support all help to reduce the risk of costly downtime and service issues.
Installation cost: In some cases, you may be able to install your auxiliary heater using standard tools, but it may also be more economical, not to mention safer, to have the dealer or a qualified installer do that for you.
Warranty: Look for an auxiliary heater with a minimum three-year warranty that covers all defective parts and any labour required to replace those parts.
These are just a few of the many factors to keep in mind when buying an auxiliary heater, and you will find more of them in our Buyer's Guide, which you can download here.
Ultimately the more informed you are, the easier it will be to find the solution that not only delivers long-term benefits and a strong return on investment but also delivers the heat you and your passengers want, when you want it.
That is the type of system that offers the most significant benefit of all: it makes you feel warm inside. http://www.proheatbuyersguide.pagedemo.com