Jason Clinard is serving life in prison for the March 2, 2005 murder of his school bus driver, Joyce Gregory, but he could soon be a free man.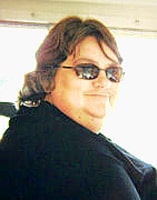 Clinard was 14 at the time of the incident, but nearly three years later he was convicted as an adult of first-degree premeditated murder. He claimed Gregory hated him after repeatedly reporting him to his school for fighting on the school bus and for using smokeless tobacco. Clinard was returning from a three-day bus suspension when he shot Gregory three times after she pulled up to the bus stop in front of his home.
Clinard's case originated in juvenile court, but was soon transferred to adult court. He argued that his attorney at the time, Worth Lovett, provided ineffective counsel in failing to call key medical witnesses that were set to testify that Clinard could still be rehabilitated in the juvenile system.
The 6th Circuit Court of Appeals agreed last year and ruled that the original transfer hearing, and resulting murder trial and conviction, violated Clinard's Sixth Amendment rights. In October, the U.S. Supreme Court denied an appeal of the 6th Circuit's decision and paved the way for Clinard's new transfer hearing.
STN spoke briefly to Lovett on Friday, but he declined to comment on this story.
Clinard, now 28, is expected to return to court on April 9. If he wins his transfer hearing, he would be released from prison immediately, because juvenile court jurisdiction ends at age 19. If he loses, the earliest he could be released is when he is 66 years old.
"We were devastated, as you can imagine," said Eric Watkins, director of transportation for Stewart County Schools and Gregory's former supervisor, after being notified in December by the local district attorney's office about Clinard's new transfer hearing. "The memories about this tragedy (are) difficult for me, personally. Mrs. Gregory's family still lives in the county, and I hate this for them, also."
Clinard previously filed an appeal in 2009 that sought post-conviction relief, as he claimed his conviction and sentence to life without the possibility of parole was in violation of state law. A Tennessee criminal appeals court in 2012 also denied the habeas corpus petition, but granted Clinard the ability to argue that he received ineffective assistance of counsel during his transfer hearing.
Tennessee law requires three conditions be met for juveniles to be transferred to adult criminal court. The defendant must have "committed the delinquent act as alleged," is "not committable to an institution for the developmentally disabled or mentally ill," and "the interests of the community require that the child be put under legal restraint or discipline."
The 6th Circuit Court of Appeals found the third provision to be "the key issues," according to court documents reviewed by School Transportation News. In his favor, the Court ruled, Clinard had no prior delinquency record and there had been no previous, unsuccessful efforts at his rehabilitation. His crime was also not a gang offense.
While the murder of Gregory was carried out in an aggressive and premeditated manner, the Court said the critical unanswered question at his original transfer hearing was if he could be rehabilitated.
Court documents also show that public defender Jake Lockert retained Dr. William Bernet, director of forensic psychiatry at Vanderbilt University, to evaluate Clinard. Lockert also contacted two doctors who were treating Clinard at the Middle Tennessee Mental Health Institute, as well as administrators, who Lockert thought would testify that Clinard could be successfully treated as a juvenile.
The recent ruling also found that Lockert had identified additional witnesses who would testify to no prior criminal behavior exhibited by Clinard, and that he was "a model student involved in extracurricular activities" and "had shown signs of extreme honesty."
But Lockert never represented Clinard at the transfer hearing, as the family instead hired Lovett, an attorney who is experienced in general juvenile disputes, but who never tried a murder case. The Court pointed out that the juvenile court judge even expressed his own misgivings at Lovett representing Clinard and wrote at the time of concerns with counsel's experience and preparedness.
According to the court documents, Lovett did call Dr. Bernet to the stand, but the testimony was rushed and out of order, due to the doctor's schedule. Both the defense and prosecution also agreed to the admission of testimony from a court-appointed psychologist that Clinard suffered from major, recurrent and severe depression with psychotic features, but that Clinard could also be treated and should be placed in a residential treatment center.
The state countered with its own psychology expert, who agreed that depression is treatable, but added that Clinard's "genetic disposition to depression" was untreatable, and that "the best predictor for violence is a previous history of violence." However, the expert declined to offer an opinion on the likelihood that Clinard would re-offend.
During a subsequent recess and before the prosecution rested, court documents said Lovett "inexplicably" agreed to the adult-court transfer. Later, during Clinard's habeas corpus review, the judge who heard the transfer hearing testified that he was surprised at Lovett's decision, especially because the judge was still undecided of the outcome at the time.
Additionally, state courts found that the outcome of the juvenile-court proceedings remained "very much in doubt" at the time of Lovett's decision, and that good reasons for waiving the transfer decision were "impossible to discern."