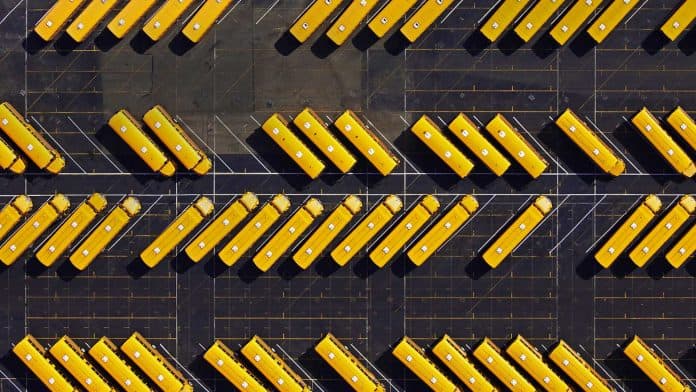 The Alamogordo Public School (APS) board held an emergency meeting on July 10 to approve a budget request to purchase 29 new school buses, reported the Alamogordo Daily News.
The school buses were purchased with a grant from the New Mexico Public Education Department for $2.6 million.
The school district originally contracted out its transportation to the Alamo Bus Company. However, the company declared bankruptcy on June 28 and the school district decided to take on transportation inhouse.
The decision to bring transportation inhouse was made after an audit found an anti-donation violation and possible fraud, the article reported. Also, the audit found that a former APS school administrator negotiated the bus contract with Alamo Bus Company for the fiscal year 2018.
The audit found that the Alamo Bus Company was willing to accept $40,000 from transportation funds in return for purchasing new band uniforms for the students, said the Daily News. The fiscal budget was already approved by the school board for the 2018 year, so the finance department allegedly increased the transportation budget for the contract, the article reported.
The district has already hired drivers, and school buses are expected to arrive in Alamogordo on July 26.