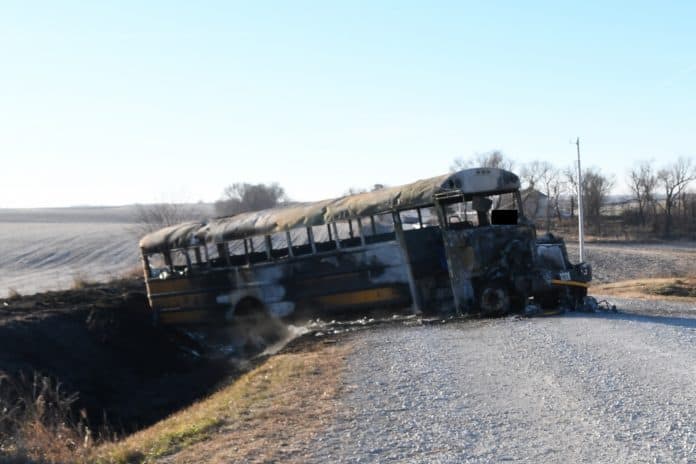 The family of 16-year-old Megan Klindt, who died in a December 2017 Iowa school bus fire, has reached a $4.8 million settlement with the school district, reported the Des Moines Register.
The family claimed that the Riverside Community School District was aware of school bus driver Donald Hendricks' physical deficits, yet failed to take action. The National Transportation Safety Board previously confirmed that Hendricks, who was 74 at the time, was essentially immobile without the use of a cane or walker. He was also scheduled to undergo back surgery the following week.
The lawsuit was scheduled to go to trial next month. While the district reportedly did not admit to wrongdoing as part of the settlement, school officials have implemented more than a dozen steps to improve transportation safety. These included improved evacuation drills and driver physical requirements.
The NTSB has recommended that all states implement school bus driver physical performance tests upon hiring and then again annually.
The Des Moines Register reported that the district announced the following statement in response to the settlement: "The parties recognize that no amount of money can represent this loss. However, the district's sincere hope is that resolving this matter will assist the family and community in gaining closure for this devastating event."
---
Related: Parents of Girl Killed in Iowa School Bus Fire Sue District
Related: School Bus Driver in Fatal 2017 Iowa Fire Couldn't Walk Unassisted
Related: Local & Federal Investigators Examine Fatal Iowa School Bus Fire
Related: Iowa Becomes Fifth State to Require Lap/Shoulder Seatbelts in School Buses
Related: New Federal Bill Adds Fire Suppression Systems to Call for Seatbelts
---