Growing up in a migrant family influenced Gustavo Balderas' drive to give back to the community by inspiring all students, which he has been able to achieve in various educational roles.
Balderas took what he described as an untraditional route towards his position as superintendent for Eugene School District 4J, located about 100 miles south of Portland, Oregon. He started his career as an educator, first as a high school teacher and then as a counselor. He worked for Hillsboro School District, west of Portland, for 25 years.
From there, he moved on to elementary and middle school administration roles, including a principal position. He then served as an area executive director who oversaw curriculum coordination for K-12 schools. He later served as an assistant superintendent of support services, where he oversaw transportation operations.
"With that, I got a really solid understanding of transportation in terms of its function," Balderas explained. "A lot of people don't go that route, but I went the academic route, being a teacher and counselor, to a principal. I was the executive director in charge of some levels of instruction, and then I flipped over to the admin services side."
Having the education and administrative perspectives allowed him to better understand the role of support services, he noted, including the functions of transportation, technology and facilities.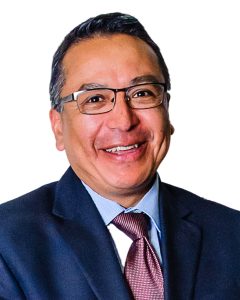 Balderas came to 4J in 2015, after serving as the superintendent of Madera Unified School District in Madera, California, and of Ocean View School District in Huntington Beach, California.
In addition to sitting on the Oregon State Board of Education, he is a board member of the Oregon Department of Education English Learner Advisory Group, Connected Lane County and Early Learning Alliance, among many others. He is also a founding member and past-president of the Oregon Association of Latino Administrators.
Today, Balderas is the winner of the 2020 National Superintendent of the Year Award, which he received Thursday evening during the National Conference on Education in San Diego. The award is co-sponsored by the American Association of School Administrators, First Student and AIG Retirement Services.
Chris Ellison, transportation manager for 4J, said Balderas is at the top of the list when it comes to superintendents he's worked for.
"He understands how yellow school bus operations work, which is great," Ellison shared. "He has been very supportive of me, of my department, of my vision for the department, and has always been there as a resource, if needed."
Ellison explained that Balderas even goes the extra step and drives community roads during harsh winter mornings to help determine if school buses can later safely pick up students and deliver them to their schools. Ellison advises Balderas on whether classes should be delayed, canceled or proceed as normal. He added that he has never had a superintendent be out on the roads with him so early to canvas the district.
"It adds a little bit of clarity to my school community, to my school board, and to my constituents, saying that I was actually on the road at 3:30 a.m.," Balderas explained. "I was on the roads myself, and I am able to tell people how bad they were in what locations. I have that first-hand experience."
While Balderas made sure to point out he always trusts his staff, he said as the person making the ultimate decision, he wants to have that first-hand experience regarding the road conditions.
"He has never-ever put himself above doing somebody else's job," Ellison explained. "And that's sort of the way I work, too. I've never put myself above driving a school bus, driving a route, or anything like that. It's so refreshing and so cool to see somebody who is going down into the trenches with his people, with his employees."
In addition to transportation, Balderas said he firmly believes that strong operations provided by every department across the district allow for academic growth. That makes him excited about Oregon's Student Success Act, which became law last year. The act allows for an investment of $2 billion every two years to fund early learning and K-12 education of minority students.
"What is exciting about this specific act is that it has to target a specific group of kids—those kids that have been historically marginalized," Balderas explained. "So, I am excited to be able to begin investing dollars, after 30 years of disinvesting in Oregon, to try and make a difference for kids."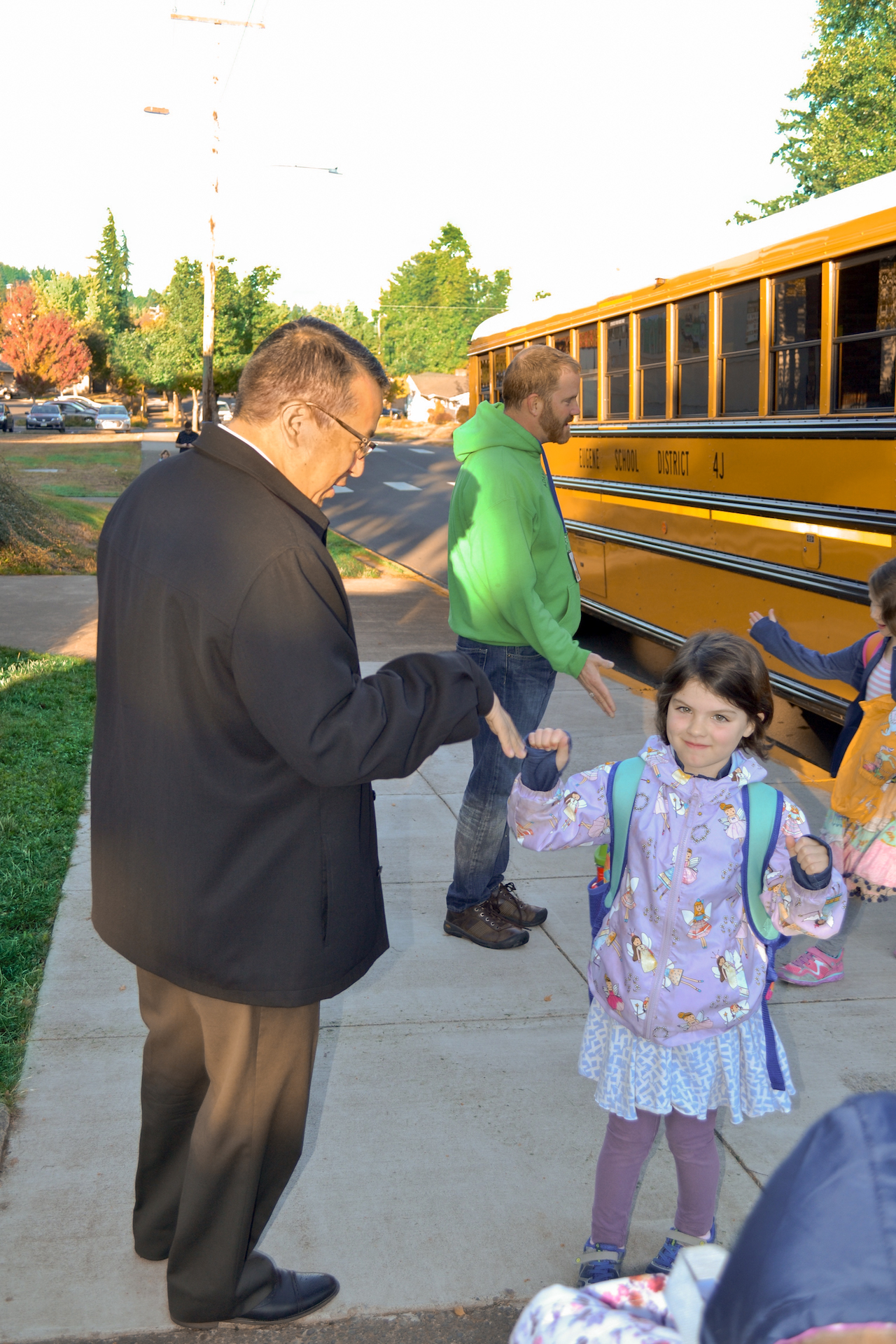 Balderas is focused on equal education for all of the 17,500 students in his school system. His number one goal is to do what's best for all of the students each and every day.
For example, he is focusing on initiatives to improve student access and inclusion in district programs. His two main focuses have been on equity and access for all students, and improving high school graduation rates.
"I think equity and inclusion and graduation rates go hand in hand, because traditionally, the kids that always struggle to meet the needs of other kids in their academic grades, or their graduation rates, are kids that have been historically marginalized by our school systems."
Improving High School Graduation Rates
Balderas said that as superintendent, it's his job to make sure barriers are eliminated for students, and that there is equal access, opportunity and inclusion for all programs. Balderas has been able to oversee the improvement of graduation rates. because the staff is paying attention to more students, which in turn encourages kids to pay attention more.
Balderas reported the graduation rates of students with special needs and in special programs has increased 23 percent in the past six years. Latino students have increased by 19 percent, as well as students who live in poverty.
Overall, the rate of students graduating on time has risen 14 percent and the district is currently at a 10-year high.
"We've consistently monitored data and information to drive our decision-making and we make sure we are reaching out to every kid," Balderas explained, "And it really is having the right systems in place. As I mentioned, it's both operational and academic systems."
Equity and Access for all Students
Another initiative that Balderas is spearheading is a diversification of the workforce. He said that 39 percent of school principals and 30 percent of all administrators are people of color. He said the racial minority in Eugene is 20 percent, while the district's student enrollment is slightly higher at 30 percent.
"There is a lot of research that states if kids see somebody that speaks their language and looks like them, they are going to be more successful in schools," Balderas explained. "And that's one of our goals—to make sure we are as inclusive as possible in providing students a role model to be able to see their success."
Balderas said he is able to achieve this goal through the hiring process. The district is continuously searching for and recruiting the best candidates that also enhance the district make-up, he noted. Through this process, Balderas is able to attract and retain quality administrators.
Ellison concluded by saying he's very happy for Balderas to be one of the National Superintendent of the Year finalists. He said that Balderas "walks the talk" and always follows through.
"He celebrates all of our victories. … But, when we have our challenges, he is there for support, too," Ellison said. "He doesn't regress back into the trenches [and say], Okay, you figure it out. No, he wants to be part of the solution."
Editor's note — This article has been updated to reflect Balderas winning the National Superintendent of the Year Award on Thursday.