Whether you are a keynote speaker or addressing a pupil transportation committee this summer, there are eight words that will effectively enhance your self-esteem. These eight words can have such a profound impact on your overall demeanor and performance.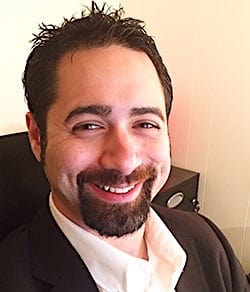 Andrew GardnerThe following was from a voicemail that was left for me as I headed out for my first speaking engagement in front of a pupil transportation committee:
"Good Morning Daddy! Good luck, I love you!"
Somehow I missed the call during the commute, but as I took a moment to gather my thoughts in the parking lot, I noticed a new voicemail. Listening to the voice of my daughter silenced the world around me. Her eight words were the sole words that I reflected upon as I later approached the podium. Nonetheless, the presentation went smoothly and favorably.
Want to See a List of Upcoming Pupil Transportation Association Events? Visit Our Industry Calendar
As I was making my closing remarks, I felt a tug on my tie. It was my daughter. She was clapping and shouting "Yay, Daddy!" You see, she wasn't just with me in the parking lot. She was standing next to me the whole time as I spoke. The committee members never saw her, but I did.
There are many forms of encouragement, but none surpass the voices of our children.
What pushes you to do your best? Is it the possibility of the promotion, growth in sales, or something much bigger than that? Although sales and promotions are nice, it all comes down to the fact that our children push us in ways that no boss or sales quotas ever could.
Andrew combines his experience as a husband and father with the pupil transportation industry along with his previous employment in marketing and sales with a Fortune 500 company.