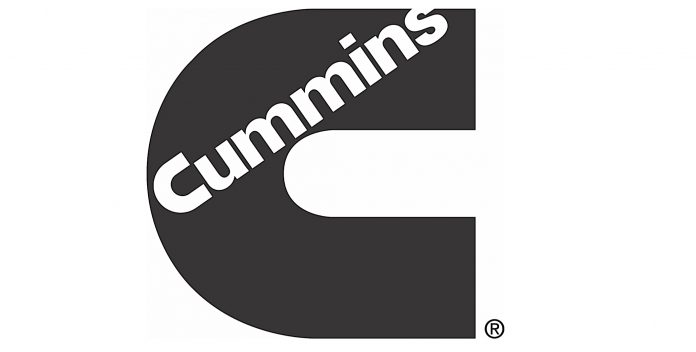 COLUMBUS, Ind. — Cummins, Inc. (NYSE: CMI) today announced the appointment of several new vice presidents of the company.
Cary Chenanda — VP of Cummins Electronics & Fuel Systems
Cummins Electronics and Fuel Systems (CEFS) is a critical technology provider to Cummins, and contributes to the company's competitiveness in a rapidly changing market. These businesses have shown dramatic improvement in both technology and profitability under Chenanda's leadership. He is a long-time leader at Cummins, having served in many different parts of the company. While leading CEFS, his clear vision and strong execution helped to globalize that business, while at the same time, improving costs and efficiencies.
Diana Rey-Marrero — VP of Cummins Business Services
Cummins Business Services (CBS) provides hundreds of support services that keep its global workforce focused and productive. CBS is the critical link between the business, people, technology and assets. As the business grows, so does the demands on CBS to grow in size and complexity. Rey-Marrero has demonstrated strong leadership in several functions over her career, both at Cummins and at other companies. She practices the company's key leadership behaviors in all of her interactions, making Cummins better at every level.
Shon Wright — VP of Cummins Turbo Technologies
Cummins Turbo Technologies (CTT) is a business that is critical to many of the company's key customer relationships. It is a global, complex business, where Cummins must be both innovative and dependable to succeed. Under Wright's leadership, CTT is a highly successful and profitable business for Cummins. Wright has held leadership roles in several areas of Cummins, bringing deep experience to his role as the CTT leader. Wright's strategic mindset and commitment to excellence translate into him delivering results.
About the Company
Cummins, Inc., a global technology leader, is a corporation of complementary business segments designing, manufacturing, distributing and servicing a broad portfolio of power solutions. The company's products range from diesel and natural gas engines to hybrid and electric platforms, as well as related technologies, including transmissions, battery systems, fuel systems, controls, air handling, filtration, emission solutions, and electrical power generation systems.
Headquartered in Columbus, Ind. since its founding in 1919, Cummins employs approximately 62,600 people who are committed to powering a more prosperous world through three global corporate responsibility priorities that are critical to healthy communities: education, environment and equality of opportunity. Cummins serves customers in about 190 countries and territories through a network of approximately 600 company-owned and independent distributor locations, and over 7,600 dealer locations. In 2018, the company earned about $2.1 billion on sales of $23.8 billion.
See how Cummins is powering a world that's Always On by accessing news releases and more information at https://www.cummins.com/always-on. Follow Cummins on Twitter at www.twitter.com/cummins and on YouTube at www.youtube.com/cumminsinc.