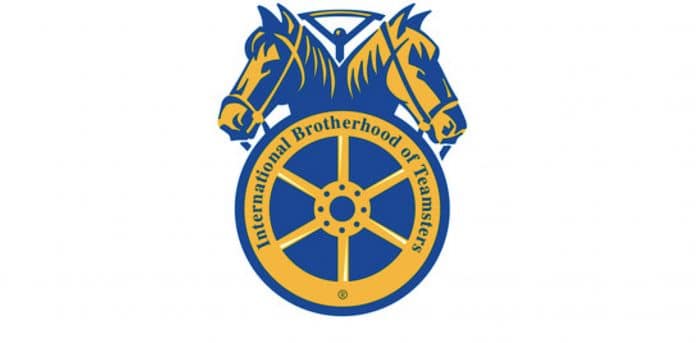 TOPEKA, Kan. — On Feb. 19, Teamster school bus drivers went to the Kansas State Capitol to lobby on behalf of SB 38 and HB 2315, legislation that would extend unemployment insurance (UI) to school bus drivers who are employed by private contractors. Kansas is one of a handful of states that doesn't allow school bus drivers who are employed by private contractors to collect UI during the summer months.
"This legislation will improve equity, safety and retention in the school bus industry," Teamsters Local 696 Secretary-Treasurer and Business Agent Matt Hall said. "Other seasonal workers in Kansas, including bus monitors, are able to collect UI. There's no reason school bus drivers should be exempt."
Members of Teamsters Locals 838, 696, and 795 were joined by Kansas Gov. Laura Kelly, Kansas Secretary of Labor Delia Garcia, State Sen. Oletha Faust-Goudeau and State Sen. Anthony Hensley, in their support for the two bills. Kelly addressed a delegation of drivers regarding the importance of passing the legislation.
"Just because you're not driving in June and July doesn't diminish the fact that you need to be there in August, so we've got to figure out a way to make this happen," Kelly said.
Mimi Horn is a First Student driver and Local 696 Shop Steward from Lawrence, Kansas.
"In addition to transporting children to and from schools, many of us play a role as mediator, concerned counselor and caring authority figure," Horn said. "Overall, we aim to be a positive influence and make differences in children's lives, and in my opinion, all people who seek to fill such a role should be compensated accordingly."
About the Teamsters
Founded in 1903, the International Brotherhood of Teamsters represents 1.4 million hardworking men and women throughout the United States, Canada and Puerto Rico. Follow us on Twitter @Teamsters and like us on Facebook at www.facebook.com/teamsters. http://www.teamster.org