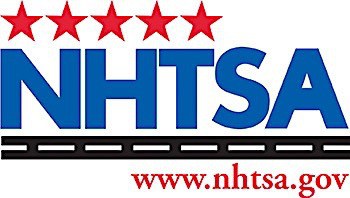 The National Highway Traffic Safety Administration published a final rule to amend FMVSS 111 to require all vehicles weighing less than 10,000 pounds GVWR, including some Type A-1 school buses in that weight category, to be equipped with rear-view cameras by May 1, 2018.
NHTSA added that existing technology that meets the new requirements provides "the most effective and most cost-effective" solution to better protecting children and people with disabilities.
The new rule also changes the title of FMVSS 111 from "Rearview mirrors" to "Rear Visibility" and expands the required field-of-view to include a 10-foot by 20-foot zone directly behind the vehicle. While many later-model passenger vehicles already offer the backup cameras as options, the systems would be required installs at vehicle manufacturers within three years, when they must show data to NHTSA that they are ready to meet the 2018 compliance deadline.
The final rule was required by the passage of the Cameron Gulbransen Kids Transportation Safety Act of 2007, named after a 2-year-old boy who was accidentally killed by his father while backing up into the family driveway. The safety advocacy website KidsandCars.org documented 3,020 non-traffic fatal incidents involving children under age 15 from 1991 through 2012. Roughly a third of the fatalities, 1,126, resulted from a backover incident. The total was nearly as much as front-over incidents and cases of child heat stroke inside the vehicle combined.
The only vehicles fully exempt are motorcycles and trailers. NHTSA said all other vehicles, including school buses and "low-speed vehicles," should comply because there is no available scientific data to support the contention that the requirements should apply differently to different types of vehicles.
"Backover crashes are not limited to any particular type of vehicle, and the agency is not aware of any vehicle type that categorically provides the driver with a sufficient rear field-of-view so as to avoid the types of backover incidents contemplated by Congress," wrote NHTSA.