What Pain Points Can TeamConnect Solve for School Bus Administrators?
School bus operational management involves a multifaceted system of procedures that require immediate and effective communications between drivers, dispatchers, school officials and parents. When communications break down—whether the bus arrives late, a student isn't at a stop, or a student didn't get off the bus—problems arising from poor communications can quickly turn a routine situation into a crisis.
In contrast, connected school buses can help improve communications shortcomings by introducing an integrated system of push-to-talk, GPS tracking, and paperless administrative solutions.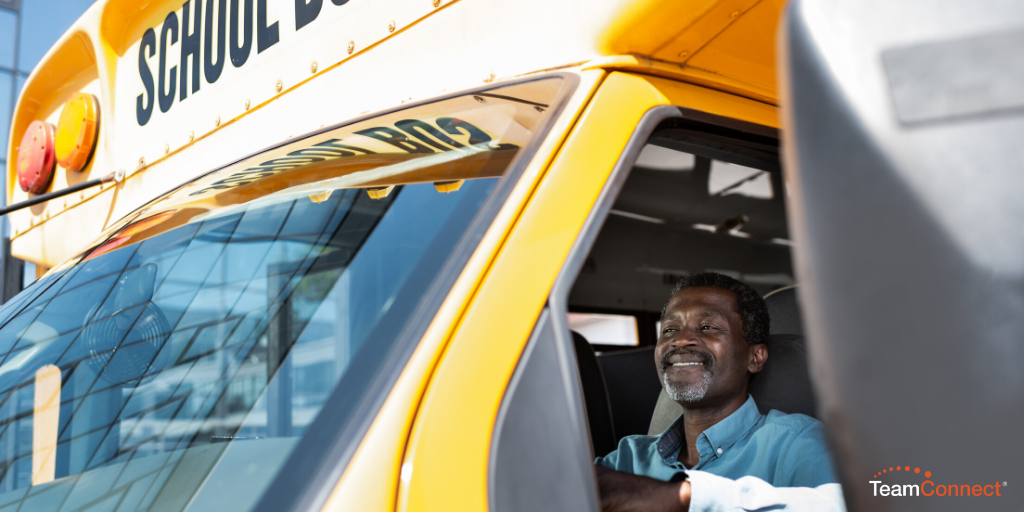 Connected School Buses Defined
For school administrators in charge of a fleet of school buses, the core concept of a connected school bus uses innovative talk and telematics solutions. These include hands-free communication devices, smartphones and tablets, GPS, safety dashboard reports, driver support tools, and wireless connectivity to provide real-time access to your buses, maps, fleet analytics and driver coaching tools.
"The connected school bus combines safety, security and network access for a fast response so you know what your buses are doing, where they are, and that all your students are safe," explains David Gottlieb, one of the partners in TeamConnect, LLC.
When you consider all of the processes supporting the safe transportation of students to and from school, the value of a connected school bus becomes clear.
Why TeamConnect is Uniquely Positioned to Connect your School Buses
As the need for more well-connected school buses grows, TeamConnect is uniquely positioned to lead the way. The owners of TeamConnect have a 30-year background in public safety communications. In 2019, they purchased TeamConnect, a push-to-talk over cellular application that operates on any internet-connected device and provides talk, locate and manage features.
"It's what we do and how we do it that separates us in the market," says Gottlieb. "It's the reason we bought TeamConnect. We were using the same technology everybody else was using, and it didn't work the way our customers wanted it to work."
Additionally, TeamConnect has partnered with Geotab—considered the #1 commercial telematics vendor worldwide—to deliver a customizable fleet tracking platform to track and monitor school bus location and performance that is fully integrated into the TeamConnect platform.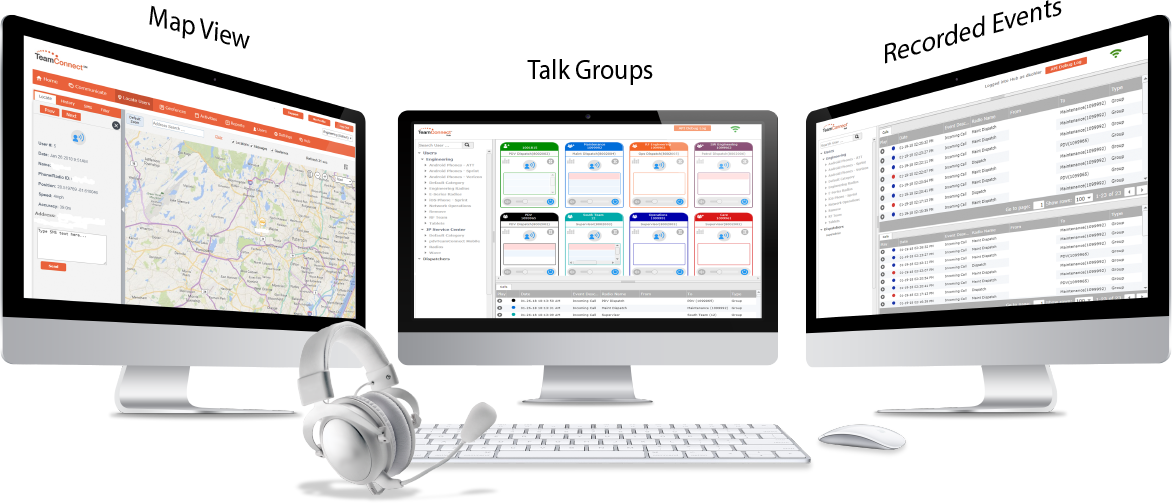 Where Connected School Buses Deliver Success
Reliability in school bus voice communications is a requirement. That's the first place school bus fleet managers are likely to find success with TeamConnect's one-button push-to-talk service.
Turning smart devices or tablets into two-way radios using the cellular or WiFi network provides crystal clear and dependable communications that are instant, nationwide, secure and safe. The solution can provide a radio-like deployment that is compliant with distracted driver regulations and comes with none of the hassles of a traditional radio system.
TeamConnect Goes Beyond Improving your Communications
Messaging Alerts: Connected school buses provide peace of mind for school superintendents and fleet managers managing a bus fleet with instant group or individual messaging. Messages can include date, time, and location stamps and immediately notify dispatch if a student is not at a bus stop. GPS functionality tracks and locates every bus so parents can be notified if there are bus delays.
Managing workflow: TeamConnect's GPS functionality lets fleet managers review routes to improve efficiency and productivity, as well as quickly respond to changing conditions like road closures, traffic congestion, or weather situations.
Ensuring driver compliance and accountability: With TeamConnect's hands-free operation, bus fleet managers can increase driver safety, eliminate distracted driving and costly fines, and avoid the bad press that might come along with violating the law.
Improving vehicle performance: TeamConnect with GeoTab can help users manage school bus performance and maintenance by monitoring fuel usage, hours of use, engine hour tracking, low tire pressure and battery life, among other service-related issues.
Improving the rider experience: When the communications process is streamlined, buses are on time, delays are properly communicated, and fleet managers enable a rider experience that is safer for students and provides greater peace of mind for parents.
"At TeamConnect, our goal is to bring our experience as first responders, who know what it means when the radio has to work, to your school buses for a superior communications solution," Gottlieb said.
To schedule a consultation to see TeamConnect in action, contact us at 888-TEAM-PTT (888-832-6788) or check us out on the web at www.teamconnectusa.com.