According to the American School Bus Council, there are about 480,000 school buses in America transporting around 25 million children to and from school. It's become apparent that school buses benefit our communities—aside from making sure kids arrive to school safely and on time. School buses help to reduce traffic, by keeping over 17 million cars off the road, and preventing over 20 million tons of CO2 from being released each year.
School districts are now making school buses even more valuable, by installing Wi-Fi on buses. This should help extend the reach of the classroom, dramatically improve behavior on the bus, allow students to complete homework assignments, and ultimately bring grades up.
Helping to Close the Digital Divide
Using the bus Wi-Fi to complete school assignments not only helps with behavior issues, but provides an advantage that is not offered to all students. Even today, the internet is not available to everyone. Those students who are without internet access at home are falling behind, because it becomes harder to complete homework assignments without access to those resources.
According to a new Pew Research Center analysis of the U.S. Census Bureau's American Community Survey data, 17.5 percent of American homes do not have internet access. This means there are about 5 million homes with school-age children (ages 6 through 17) that do not have high-speed internet service. This is considered the "homework gap." Adding Wi-Fi to school buses helps to close this gap, giving all students the opportunity to use bus time to turn in assignments, research online, or access online school portals to complete assignments.
Keeping Costs Low
Using funds frugally is always a top priority for school districts, and Wi-Fi on school buses can seem like a strain on the purse strings. Fortunately, there are ways to cut costs. Content filtering, time-of-day controls (only using Wi-Fi at certain points of the day), and URL allow/deny controls, all help to bring data usage to a minimum and save overall costs. Pre-configured CIPA-compliant education-only content filters keep students from streaming music and entertainment, updating apps, watching movies or visiting social media sites. Content filtering also keeps children safe by not allowing them to visit nonchild friendly websites.
Greenville County Schools
In South Carolina, Greenville County Schools (GCS) is no stranger to the significant benefits of school bus Wi-Fi. GCS installed Cradlepoint COR Series routing platforms on their 425-bus fleet. With 75,000 students and counting enrolled, and an average of 45 minutes of bus time logged for those students who ride the bus, they delivered an estimated 28,000 hours of additional learning time to the students.
"The Wi-Fi on the buses creates an extension of the classroom. The students know exactly how to log on and can seamlessly continue their school work, once on the bus," said Bill Brown, executive director of education technology services at GCS.
Funding for Wi-Fi Initiatives
GCS started small, testing the Wi-Fi waters with a pilot program for safe and secure Wi-Fi on just a few buses. When it was clear that the 4G LTE connectivity could increase academic achievement and lower behavior problems, Brown decided to take action to secure funding specifically for Wi-Fi on buses. He wrote a proposal and submitted it for the Mobile Device Access Management (MODAM) Grant offered by the state. The state approved the proposal and the initiative was fully funded.
Security
To ensure top-notch security, the entire bus fleet is managed by Cradlepoint's NetCloud platform via a managed service provider. VPN tunnels are used to secure all networking traffic to and from the student's computer or personal electronic device.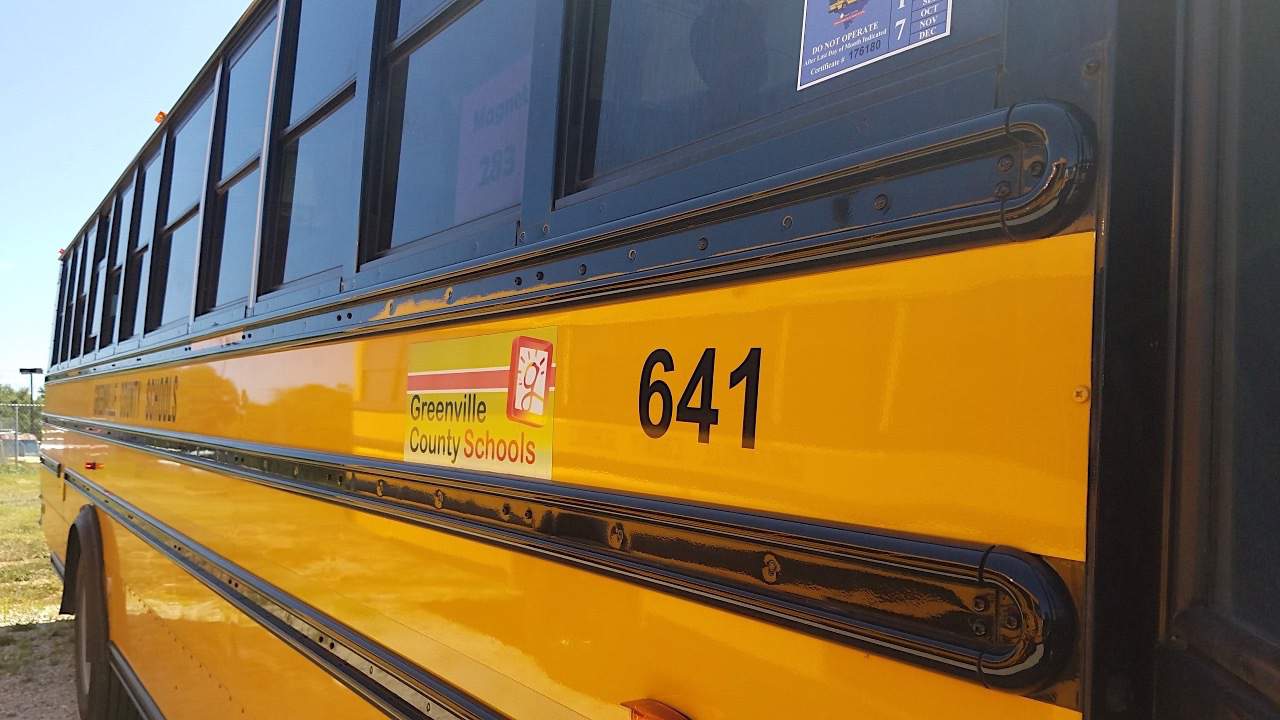 GPS
Today, it's not just the benefit of learning that WiFi brings. There's a lot of different technology going on that needs to talk to the internet. GPS in school buses has nearly become a requirement. The Cradlepoint allows for GPS data to be collected, as well as live streaming video for school bus tracking and monitoring. Additionally, with geofencing, GCS can see if a school bus leaves the county.
"At any given time, we can watch our buses to see where they are," said Brown. "With the data from the Cradlepoint, the GPS is spot on."
More now than ever, kids need to have access to the internet to be successful in the classroom. In the coming years, more schools will use technology in classrooms and school buses will have available WiFi, so that students and teachers can be technically agile, allowing the best advantages for students. This all begins with a strong, secure network connection.
To read more about Greenville County Schools, download the Case Study.